Shower Stall is the core of any bathroom in the world.  There is no doubt about the fact that shower stalls make your bathroom look presentable and they put a life into a seemingly average-looking bathroom.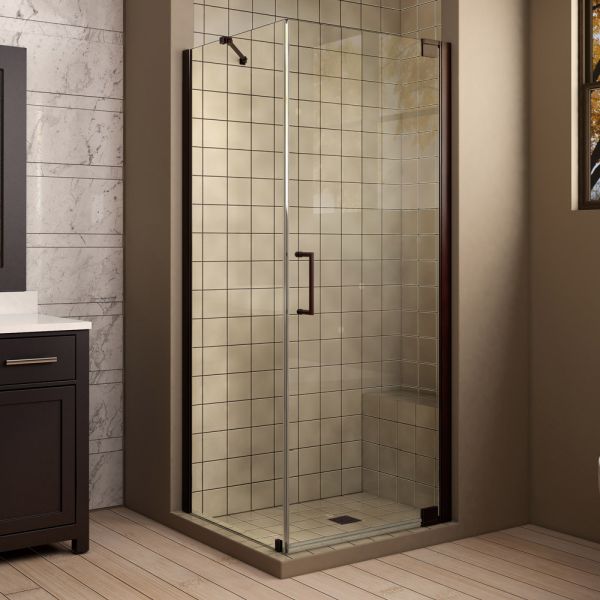 Corner Shower Stall comes in different variety. It is imminent that you choose and preferably design corner shower enclosures that are unique and attractive. Gone are the days when normal shower stalls were installed in bathroom just for the sake of filling up the empty space.
Now, shower stalls have become a necessity for every house. People spend thousands of dollars to make their bathrooms look attractive. Do you want to have a dream bathroom in a less budget? Here is a list of shower stalls ideas that can make your bathroom look distinctive from others.
Corner Shower Enclosure with a Window
You might be wondering what's new with an installed window in a shower stall. Well, the installed window must be large enough to have a proper impression. We are not talking about any average sized window since it will only fulfill its purpose of light and airflow. The window needs to be large and broad enough so that it can essentially occupy one side of the wall. Corner shower stall with a window will be the highlighted feature of your bathroom. You would be achieving several purposes: light, great airflow and of course, an attractive look.
Circular-shaped Corner Shower Stall
Do you want to try something new apart from traditional shower stall designs? You should try the circular-shaped stand alone showers. They can be the best option since they occupy less space due to their circular design. They are easy to use and the plastic or glass frame makes them cost-effective freestanding shower enclosures. The mere feeling of having a shower in these smartly designed corner shower stalls is worth the effort and money that you spent.
Luxurious Spa-like Stand Alone Showers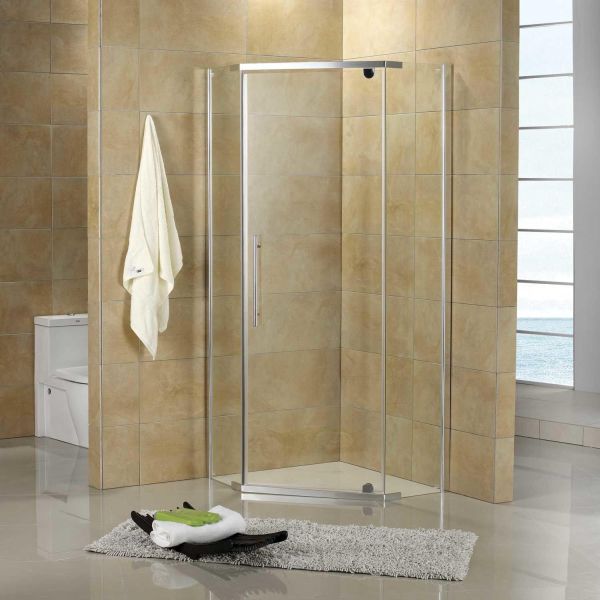 Imagine you come back home from work and now, all you need is a relaxing bath. The problem is that you have an average shower stall that is good for a 2-3 minutes bath only. Spas can be costly. You can only go to a spa once or twice a week; but, why not every day?  Now, you can have a spa in your own bathroom. The spa-like corner shower stall will be way less costly than expensive spas and amazingly luxurious too. You can have it designed and installed at reasonably moderate rates.
Freestanding Shower Enclosure with a Sitting Area
You might be wondering that a sitting area in a shower stall can take a lot of space. Well, it doesn't as the sitting area can be a slab made of marble or a wooden piece. It won't take much space and it will be only for the purpose of sitting in case you are tired or an elderly person cannot take a shower while standing. The best thing about this idea is that it won't make your bathroom shower stall look lame. It is unique and effective on so many levels at the same time.
Foldable-frame for Corner Shower Stall
If you are planning to not spending much on your corner shower stall and want it to look alluring at the same time, we have just the right option for you: foldable-frame. Such frames are still being used as standard shower stall covers in today's world. A foldable frame that can either be of plastic or wood can be used for shower stalls. Bathroom shower enclosures with a foldable frame can give a refreshing look to your bathroom.
Skylight Use for Shower Enclosures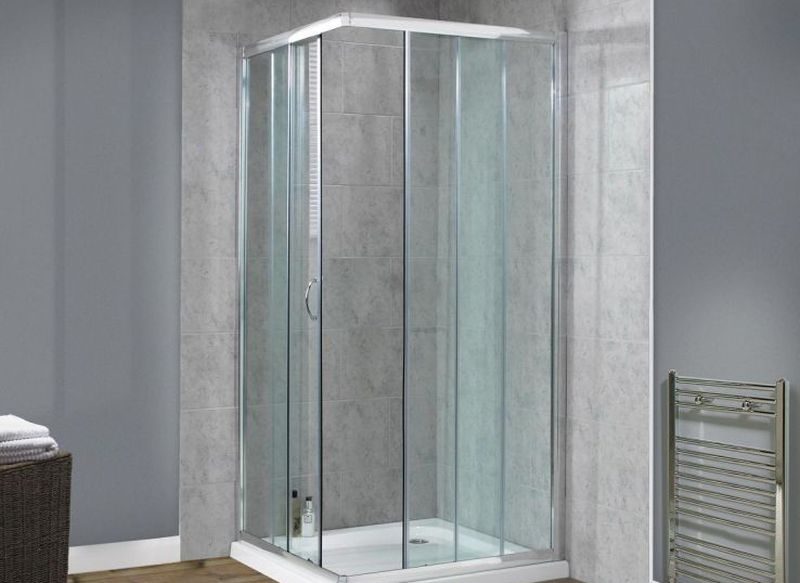 The idea of using skylight for corner shower stall is coolest one. There are several reasons why this idea can give a big surge to the awesomeness quotient of your bathroom. Here are the reasons:
The natural light will illuminate your corner shower stall for most of the day
It is unique and not so common
A glass/plastic frame will assist in providing an eye-catching look
It will give a luxurious look to your whole bathroom
It can become a reality in a reasonable bathroom shower stall budget
Now that you know what designs you can try, why not give it a go?
You can use low-intensity lights for your shower stall. You can also try a variety of colorful tiles to make the floor more appealing. The basic purpose of making the experience of shower a relaxing one can be achieved by applying some changes. The ideas are perfectly applicable and also cost-effective.
Article Submitted By Community Writer