Polished, concrete floor is currently trending as a preferred option for homeowners on the Gold Coast. The polished surface works hard, offers minimal maintenance, incomparable versatility, and is incredible for the budget. Go here for guidance on what you should know about this type of floor.
People find it an appealing choice in the modern age due to their tendency towards more organic, natural, earthy products in every aspect of their lifestyle. Many enjoy clean living, incorporating only green items into their houses and the concrete flooring fits that scope.
You will find a consistency of river stones, rocks, and chips of granite for the aggregate and a binder like calcium sulphate or limestone plus water, creating the final result. In order to make the surface into a design element with a smooth texture, it requires that the contractor fill the pores with a "densifier" application.
A professional contractor (learn more here) will take their time after drying to develop the concrete finish. Grinding tools of varying degrees take the concrete to a specific finish and grade. With a high grade, you will see more aggregate exposure, and with a high finish, the gloss will be more extraordinary.
Why Concrete Floors Are Finding an Audience Today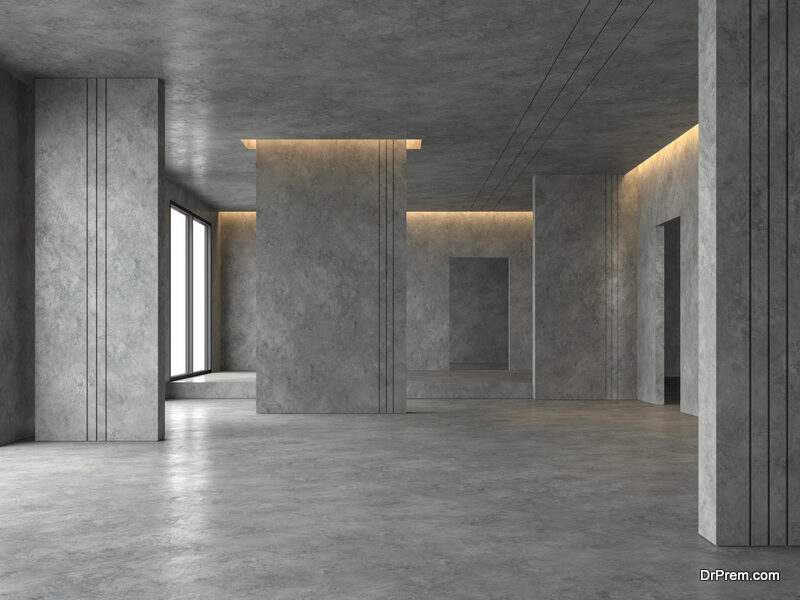 People on the Gold Coast today are enjoying the option of using concrete in their houses due to the natural, organic component making it a green choice, keeping the integrity for those who promote clean living.
Ultimately, they fit any setting, but the primary consideration is their practicality and functionality. The option fits with the modern needs of easy care and maintenance. It is a cost-effective investment with potential for return on the investment in the future not only as it is but with additions like a radiant heating system. Concrete has remarkable thermal conduction properties making it ideal for this heat source.
Concrete Flooring Colors, Textures, Finishes
Some people are hesitant about incorporating concrete floors into their home design interior since they believe the "what you see is what you get" of what they already know about the material. Unfortunately, many misunderstand.
The process is very time-intensive, with the suggestion that a specialist installs the flooring because you want to avoid bubbles or potential cracking, not to mention ensuring that the surface is perfectly level.
The same expert will come back to mechanically polish the surface using "abrasive grits." A specialist in this work needs to take care of this process for it to be precise. Avoid DIY and standard contractors.
The grade of concrete used will determine the finish and the texture achieved, as does the way the professional pours it and polishes the surface. There are countless possibilities for color, finish, and texture.
The color introduction can take place in numerous ways. Whether pigments blend into the wet material to create a specific tone or a person can request specific aggregates that will add fun shades like marbles, glass, or stones in colors. You can also use the stain of an acid or water base on dry material.
Maintenance for Polished Concrete Floors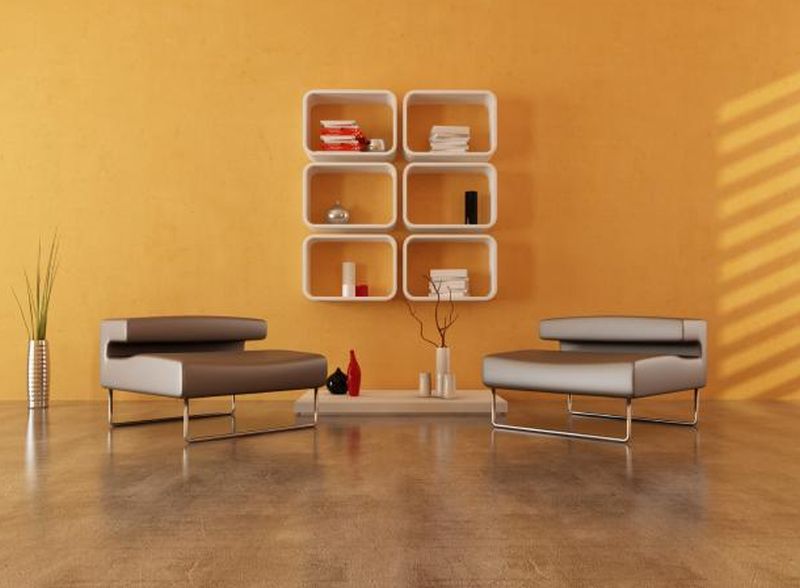 The recommendation is to seal concrete as it is susceptible to stains, whether related to pets, water, or oil. The suggestion is to reseal biannually using your installer's recommended products to maintain a fresh appearance.
Upkeep of the flooring is relatively easy. It is essential to keep dust and dirt particles picked up by running a dust mop over it each week and then washing it with a soapy water mop. You should avoid harsh, abrasive chemicals on the polished floor. The installer will be able to suggest what you can and shouldn't put on the surfaces. Go here.
Concrete floors boast a longevity and durability incomparable to any other material, but it depends on the care they receive. It is possible based on the amount of abuse it withstands and the chemicals used to cause damage. And it might be somewhat challenging and expensive to fix.
While maintenance is not extensive, it is essential to make sure you use the right products and don't be more abusive with this flooring than you would other options merely because it's durable. There are limitations with every surface, including concrete, and once you create a crack, you can't change it.
Can You Change An Existing Concrete Floor?
You might have an existing concrete floor of which you are unaware. A lot of homes have subfloors made of concrete under the current material. If you desire to change out your floors, the first step is to take off the top layers to see what exists underneath.
Most of these that exist are rough with the quality and condition, needing inspection by a specialist to see if it's possible to use it for a good finished product. If it is crumbling or damaged, it would be a challenge to create a usable surface. Also, as far as stains or paint, you would have limitations on changing an existing color.
Final Thought
In the modern-day, many people on the Gold Coast are looking for natural, organic products to bring into their homes to contribute to a clean lifestyle. That includes the materials they use for their aesthetics, opting for green options like concrete for the flooring. You often see this alternative as subflooring, never having occurred to most people as an option for their primary display, but today it is the latest trend actually sought after.
It is not only design-friendly, but homeowners appreciate the functionality and the ease of care. It's cost-effective to the point you will likely receive a great return on the investment based on the fact there's a minimal up-front cost, but it adds significantly to the home's value. That will, of course, depend on when you might choose to sell and how you care for the material overall.
It is unlikely people will grow away from their respect for organic options in their homes, at least not in the foreseeable future. In fact, people are looking for more ways to incorporate a green lifestyle. Having natural elements like concrete is merely one step in that direction, and it is growing in popularity by leaps and bounds.
Article Submitted By Community Writer