The super-rich always seem to be influential innovators, which is why London remains such as hub of vibrancy and activity. Most recently, we have seen some of London's most affluent residents adopt an innovative and proactive approach to developing their homes, primarily by creating underground extensions that add space, value and functionality beneath existing properties.
Known as 'iceberg houses', these developments embody the issues facing contemporary real estate, as a lack of housing supply triggers the need for more private building projects and restricts space within already densely populated regions. As a consequence of this, those with the necessary financial resources are looking to extend underground and increase the size of their homes considerably.
3 of the best Large-scale Iceberg Developments in London
Despite their growing popularity, the idea of residential iceberg developments continues to meet with resistance from residents and local authorities. The same cannot be said for commercial or larger-scale structures, however, as there are a number of plans afoot to create spacious, underground structures for multiple private and communal purposes. Here are three of the best taken from the House Network website: –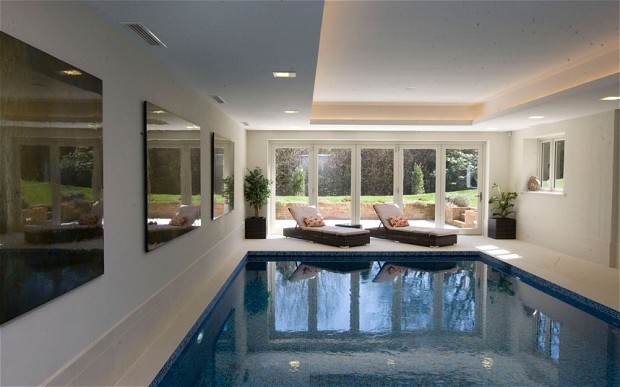 1.Edmund Lazarus and London's Biggest Basement
Let's start with the most outlandish development, which at present is being described as 'London's biggest iceberg extension'. This construction project hit the headlines in 2014, when the millionaire Edmund Lazarus revealed detailed plans to create a three-storey underground extension. This would cover more than 16,000 square feet, and include numerous hot tubs, spa rooms, massage spaces and a sauna. Although this would extend Lazarus' already lavish residential London mansion and cost an estimated £10 million, the sheer size and scope of this project makes it commercial in scale and could well be extended to the general public.
2. Grand Design's Underground Nightclub
Channel 4's extremely popular show stands on the cutting edge of property development, and it therefore stands to reason that the show should have spawned some of the most intriguing and expansive iceberg houses. Take the example set by Claire Farrow and Ian Hogarth, for example, which saw a unique underground extension that included a state of the art nightclub as its centrepiece. This soundproof structure even featured an LED lit dancefloor, and created safe and secure place for the couple's children and their fans to relax.
3.John Caudwell's Underground Tunnel
What do you do when doors are just not enough? If you are former Phones4U owner and billionaire John Caudwell, you simply look for a more innovative and imaginative way to connect your two adjoining Mayfair homes. More specifically, the tycoon decided to construct a single-storey basement underneath these properties, with a view to creating a tunnel that seamlessly connected both buildings. While the design has a simple premise it is deceptively large, covering 14,000 square feet and creating a single home within a vast and sprawling space.
Article Submitted By Community Writer