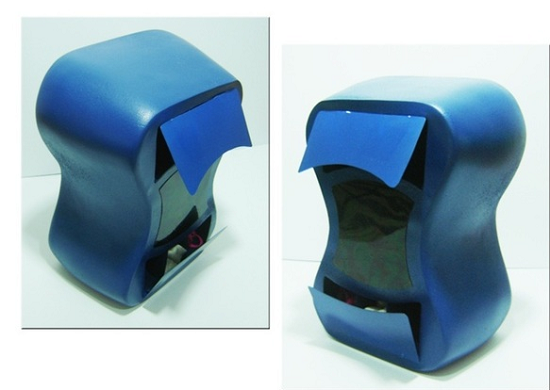 The timeless washing machine was conceptualized and designed by Giorgia Roepke. In designing the 'Timeless washing machine', the designer has successfully reassessed two important aspects of traditional washing machines. First, their ability to separate clothing of different colors or fabric and second, the aesthetic value associated with the machine in a household.
The primary objective was to design a washing machine that could clean garments of different color and fabric with improved efficiency over traditional machines. The resulting machine had to reduce human intervention and optimize the time user would spend in washing. Another objective was to design a washing machine that you would want to flaunt in your living room. Designers have seldom paid attention to the aesthetics of the washing machine design. Timeless washing machine is a step forward in that direction. The intention was to create a new cool design that would be the neighbor's envy and the owner's pride. And the design speaks for itself in this department.
Here's how this machine would work. In place of the conventional top load of front load, this machine has three different slots for loading your clothes lined across the front of the machine. The user may chose to separate clothes based on color, type or soiling of clothes. The user can also set preferences in the touch screen provided just below these loading slots. The user can thus decide how the clothes in each of the slots should be treated. The machine's memory holds these preferences until changed again by the user.

Each of the loading slots is equipped with sensors that indicate the presence or absence of clothes. The machine then processes the clothes in each slot, one by one, as per the programmed preferences for each slot. Clothes from each slot are directed to the wash drum to be washed and dried which thereafter are redirected to a corresponding slot in the bottom rack of the machine, thus keeping the clothes from each slot separate at all times.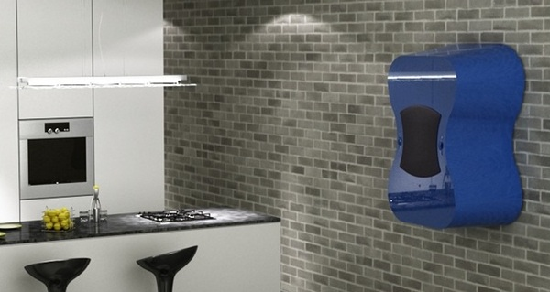 Keeping the aesthetics in mind, the Timeless washing machine has been a given a curvy outer body with glossy, bright colors. It is envisaged to be a wall mount, which increases its visibility and makes the design more unique. The design is chic with no overhanging wires or inlet and outlet pipes, all of which are hidden out of sight in the wall.
Via: Behance