The direction of the trip has been chosen, the tickets have been bought, it only remains to pack the suitcases. With adult clothing, everything is more or less clear from previous trips to the seaside. And what to take with you to the sea if you are traveling with a child? We offer you a list of necessary clothing items for your girl.
Clothing
The number of toddler girl clothes which you can buy for your trip at https://thetrendytoddlers.com/pages/toddler-girl-clothes, first of all, depends on how small she is: the younger, the more clothes. Be sure to remember that it is not always possible to wash and dry clothes, so it is better to play it safe. You also need to consider that sometimes, the evenings at the seaside are cool. So, if a vacation is planned for 2 weeks, then you will need:
underwear (panties, T-shirts) — 5 pairs;
1 light pajama;
shorts and T-shirts — 5 pairs;
socks — 5 pairs;
dresses and sundress for a girl — 2 are enough;
summer light trousers;
light cotton T-shirt with sleeves;
clothes for a cool evening (sweater or blouse, trousers or skirt, and pantyhose);
cap, bucket hat, scarf (2 are enough).
Shoes
You don't have to take a lot of shoes. It is enough to grab:
sandals or peeps (they will be on the child's legs on the road);
sneakers for cool or rainy weather;
rubber shoes for the beach (jelly shoes or crocs).
For the beach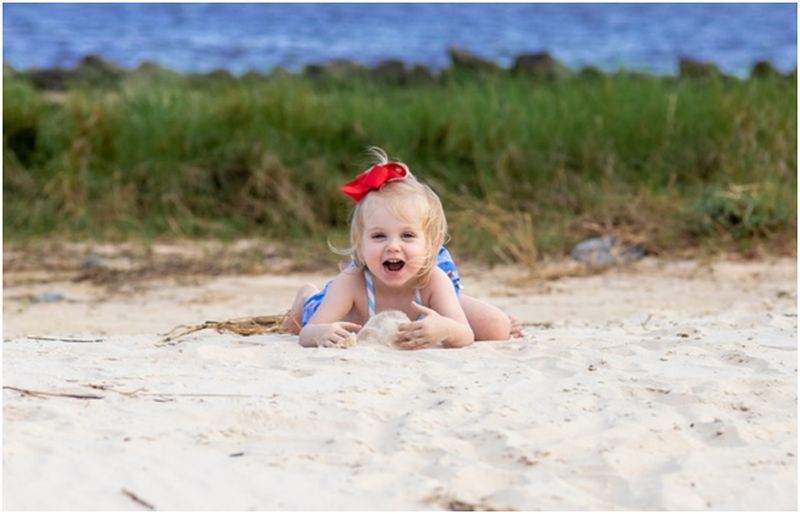 The number of things on the beach directly depends on the activity of your baby, but there are the most necessary items:
children's sunscreen with a protective factor of at least 30;
2 swimsuits for a girl (for a change so that the child does not sit in the wet clothing);
inflatable swim armbands, ring, or vest (depending on the preferences of the baby);
groundcloth;
you can take a small inflatable pool (if your baby is afraid of a lot of water in the sea or for her to bathe toys).
Toys
It's still not worth taking numerous toys. Your baby will definitely want something bought for her on the spot. However, don't forget:
a bucket with a scoop and a watering pot (you can, of course, purchase on the spot);
favorite doll;
a toy with which the baby sleeps at home (if it is not there, then the baby can be very upset, and it will be more challenging to get her off to sleep);
a couple of favorite books;
pencils, album, coloring book.
This list is just an example, so feel free to modify it as you see fit. Have a good rest with your little one!
Article Submitted By Community Writer