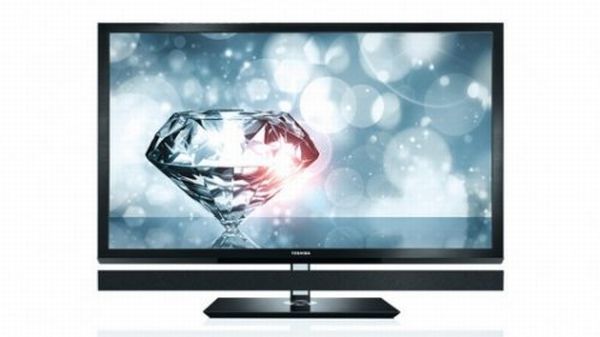 Toshiba is one brand that is renowned for rolling out amazing home electronics. Keeping the trend the company is here once again, definitely with a new and smart product for hi-tech homes. It has announced details and a release date for its new flagship 55ZL1 HDTV. The unique feature of the newly launched TV set by Toshiba is that it's powered by the new CEVO-ENGINE, which smartly replaces the company's Cell-powered models.
For all those of you who don't know what the CEVO-ENGINE is, let me tell you that it's a stack of Cell multi-core processors in a seven-core processing unit, which provides the muscle for the various features like 2D to 3D conversion, 3D depth control, HDD video recording, Auto Calibration, face recognition feature and much more.
The new Auto Calibration feature in the 55ZL1 using color-analyzer approach lets you personalize the channel list and optimize the settings and display movies with the same colors and gray scale intended by the movie's director. It's the 55″ model that Toshiba plans to make it available for purchase in Europe this May. There are no words on pricing till date.
Via: Gizmag