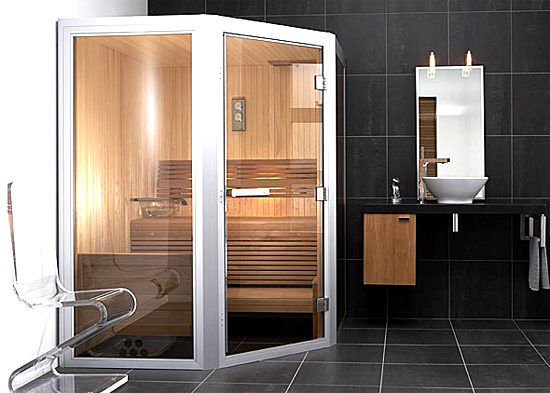 Ever imagined how it would be to have a lifetime membership of a spa, to be able to unwind everyday amidst luxury and have the comforts of relaxation bestowed upon you? Sounds almost close to impossible for most of us, doesn't it? Not anymore, for Tylo is here to turn your imaginations into reality.
The Greeks had this luxurious comfort in their houses, now so can you! The new range of Sauna, Steam baths and Showers with Home spa from tylo is alluring to the eyes and a retreat for the senses. They come in all shapes and sizes and can be ordered to be custom made. These showers and bath fittings not only help you unwind and relax with style but also give your bathroom a complete makeover.

The benefits of these therapeutic baths and showers are renowned and are available for everyone to benefit from. The joy of this experience is pure, unadulterated and priceless, the installing charges thus proves to be miniscule. Don't sleep with that back ache again when you can relive yourself of it today!