The dining table could be described as "the social piece of furniture" where we not only gather the family for dinner but it's also the place where we like to spend quality time with our friends.
Regardless of whether you're looking for a small round table or a large extendable dining room table, it's always a good idea to choose a high-quality model that will stand the test of time. Although function and practicality should be kept in mind when choosing dimensions, materials, and shape, you also want to make a choice that will suit your home and your needs, but still, add a touch of drama and uniqueness to the living space.
Below we offer design ideas for some unique dining tables that will create a mesmerizing view and make your space look spectacular.
1.  Marble Round Dining Table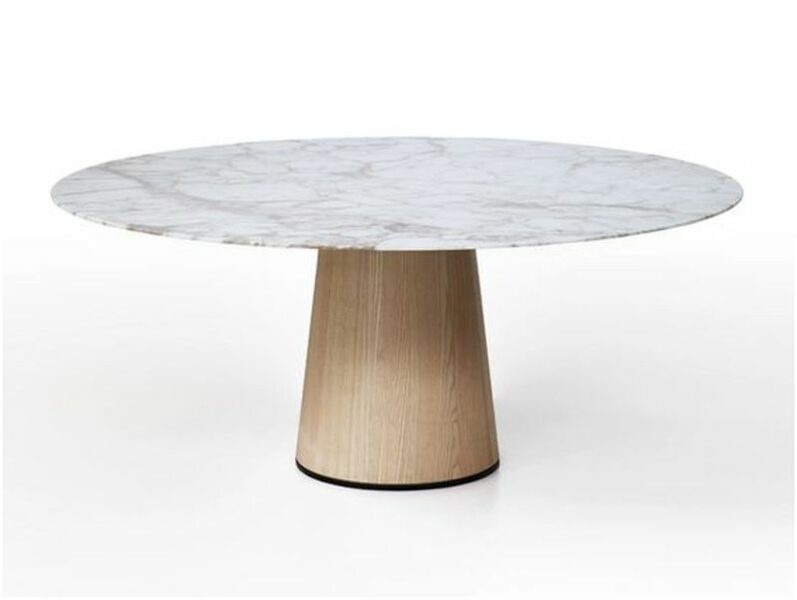 Round dining tables are the most social dining table because of their inviting appearance. The best part of using a round dining table is that no one feels neglected when sitting at the table, but all dinner guests feel included in the conversation. Round dining tables can often be found in smaller sizes and their shape is perfectly suited for smaller living spaces as they create an open and airy feeling.
If you want to create a central focal point, you should go ahead and place the dining table in the middle of a room. Often the room is perceived as much more inviting and harmonious when the furniture is placed in the center of the room.
An excellent idea to make the space look spectacular is placing a marble dining table. Marble is an elegant and timeless material that gives every room a living feeling. As marble is a natural material, each table is unique and a marble dining table gives the kitchen or dining room an elegant setting. A marble kitchen table is available in many different shapes and colors, which enables you to create your unique style.
2.  Industrial Oval Dining Table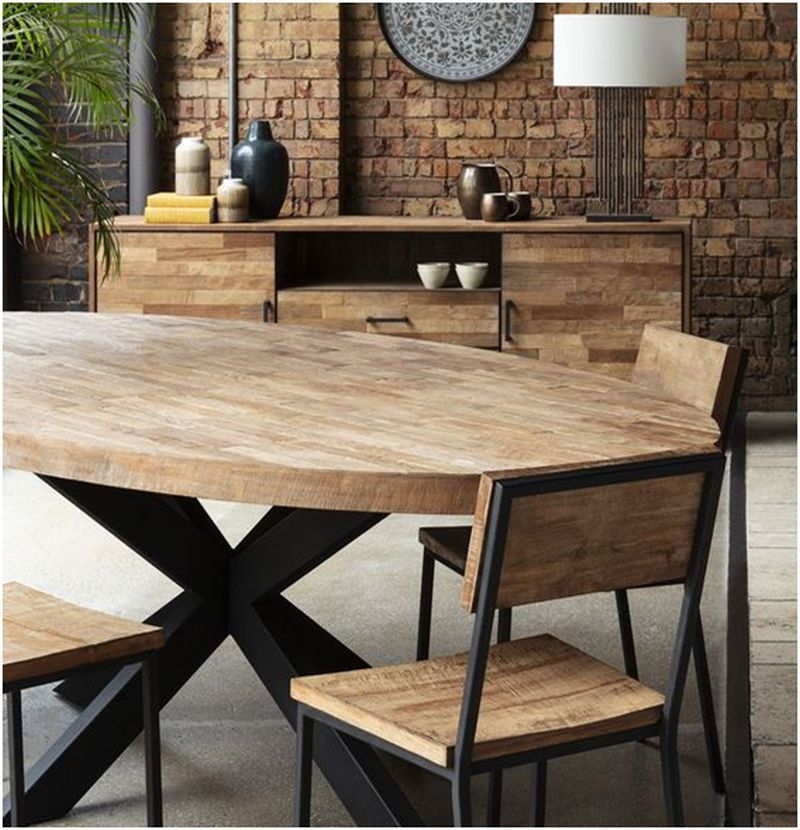 The oval dining table is a perfect mix of the rectangular and round table and the advantages they offer. An oval dining table offers long sitting positions, yet, just like a round table, it allows the dinner guests to be seated at its social and round edges.
Families with small children can also find the round edges of the oval dining table safe as they won't have to worry about their children accidentally walking into a sharp table edge.
Many oval dining tables offer an additional leaf that makes it possible for home owners to extend the dining table when they host big dinner parties. This allows them to have a smaller dining table on ordinary days while the table can be transformed into the centerpiece of the dinner party with only a few simple maneuvers.
To give your home interior a bold aesthetic, you can place a classy industrial table made from iron and wood. Many people think that classic models of tables are made of wood, which looks boring and monotonous, but this is far from the truth.
Wood carving can decorate the table with all kinds of patterns or even full-fledged paintings, and the material's strength ensures that this unique product will last you a long time. A great idea is to use upcycled wood and ensure that your industrial dining table is environment-friendly and budget-friendly as well.
3.  Single-Color Folding Tables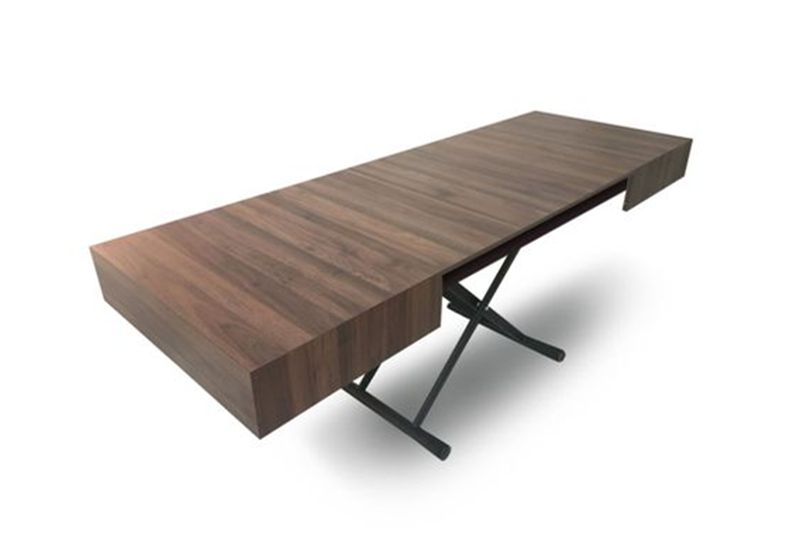 Flexible dinner folding tables make the perfect kitchen tables. This is mainly because they offer great flexibility and are extremely easy to place in a home. Just like the rectangular dining table, the folding table can also be placed along the walls of the room so that more space can be created for other furniture pieces that you want to bring in in that particular room.
If you don't need a large dining table to use every day, a drop-leaf table is optimal and you'll still have the opportunity to use a larger dining table when hosting larger events. You will find the folding leaves incredibly useful when wanting to quickly and easily extend the table as needed.
If you want your folding dining table to attract more attention, why not choose one in a unique color or design that can act as a centerpiece in your interior? The dining table should be practical, but it can also be beautiful and eye-catching.
Final Words
Regardless of whether you want a minimalist design for a dining table, a rustic concept, or a round or oval, there are many unique ideas to choose from. With the above tips, you'll be sure to choose the most unique dining table that will make your space look spectacular and fascinate family and guests alike.
Article Submitted By Community Writer