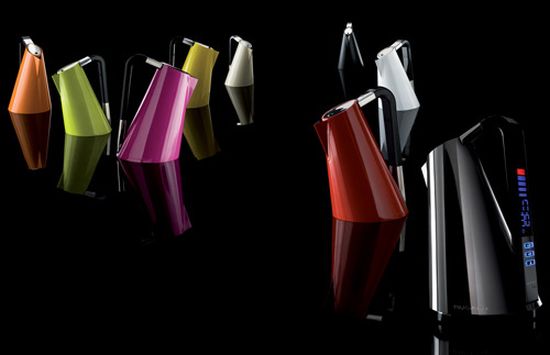 Bringing together practical aspects with contemporary lifestyle, Casa Bugatti is here with Vera, technically innovative electric kettle that compliments your living space with elegance.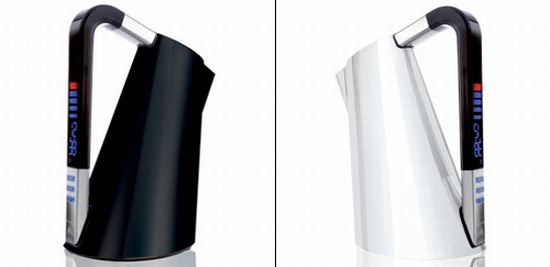 What's different? Techie kettle with amazingly cool features like special electronic control for all functions to achieve desired temperature and ensures a uniform heating and optimal for the preparation of each hot beverage, the screen embedded in the handle, the display functions achievable through a simple touch, a clock that shows current time, use of latest technological developments that provides maximum thermal efficiency and help reduce energy consumption. Also, it includes a self-timer that sets and regulates the activation of the kettle and can be easily programmed to be ready in time for the coffee and tea breaks. The 360°connection to the base, permits easy use from any position. The display is equipped with a protective thermal security system that prevents the kettle from overheating

Price and availability: Vera is available in a range of 9 colors like chrome, white, black, cream, lilac, apple, red, yellow and orange.
Via: Decodesign