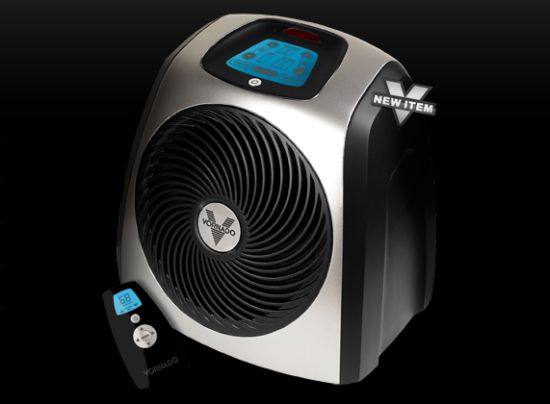 So guys winters have knocked their ways into our homes and I'm sure you'll are well prepared to beat the chill. Right? Quite possible, there might still be many on the lookout for stuff to keep their homes warm. If you're one of them then I've something for you. The Vornado TVH 600 hi-tech heater! Read it correctly, a heater that all you geeky goodies would simply love.

What's different? When every home product can have touchscreen , why not your heater? Yes, the Vornado TVH 600 stands out with it's touchscreen on top. Stuffed with automatic tip-over protection, a non-glowing heat element, cool touch cabinet, tight grill spirals and the remote to set the temperature, this hi-tech heater is indeed peerless.
Price and availability: This techie heater can be yours for just $199.99.
Via: SlipperyBrick