The bedroom is your sanctuary, a haven of relaxation and comfort where every element is arranged to create harmony. That is why the windows must be furnished accordingly. When it comes to how best to dress them, curtains, blinds, and drapes are the classic choices. However, if you want to add the wow factor with a stylish yet intensely practical solution, shutters are the answer. Here's why:
1. Shutters block out noise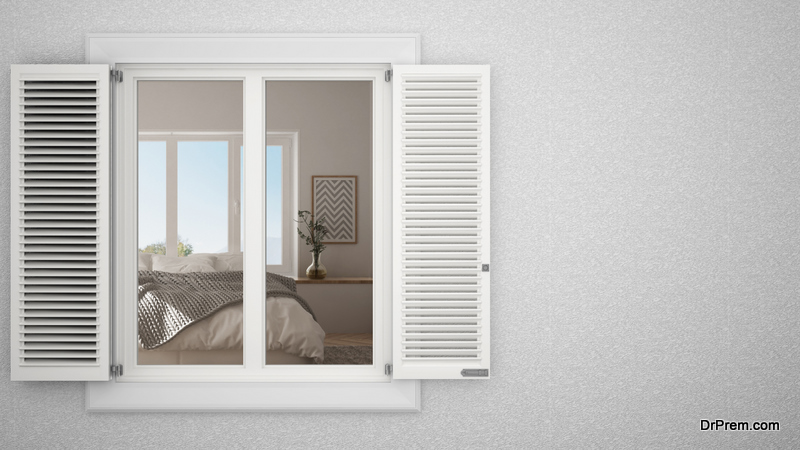 If you live on a busy street, you may find it challenging to get a good night's sleep. Unless your curtains are made of thick, heavy, and expensive material, you're not going to have much success blocking out sounds from the street below. However, shutters can reduce this problem because they provide a significant barrier between the window and your room. Whether it's children playing noisily, a party spilling out on the curbside, or cars and motorbikes whizzing by, shutters do an excellent job of minimizing noise levels. 
2. Shutters can save you a lot of space
We all love space and want to make our rooms look bigger. The trouble with curtains, particularly if they're full-length, is they can make the room look crowded and cramped. Shutters, on the other hand, can neatly fit into window recesses, so there is no overhang into the room. The Shutter Store boasts an extensive range of shutters at low cost, in beautiful and practical designs. 
3. Shutters protect your privacy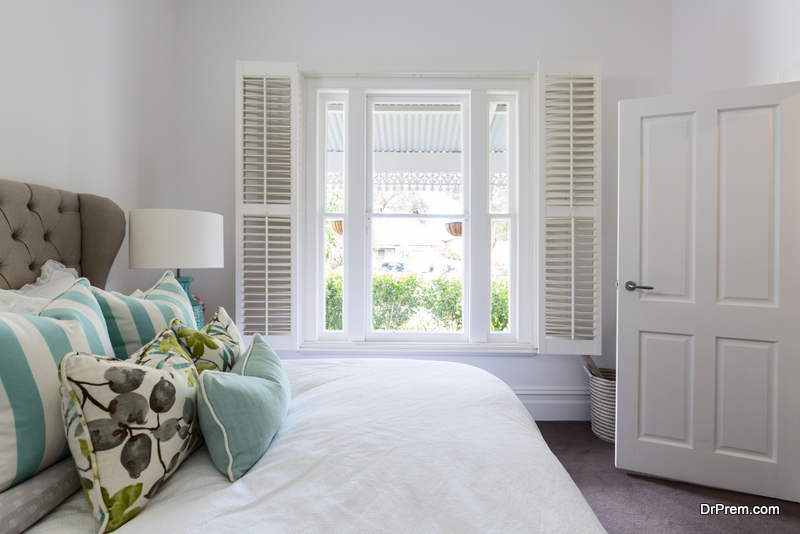 As many properties are overlooked, privacy, of course, is of the utmost importance. Shutting curtains and blinds will certainly give you that, but there's a dilemma when you get up and want to get dressed. You can open them a little to let some light spill in, but that risks being seen. Or you can turn on the lights, which is unwelcome first thing in the morning. Shutters, however, provide the perfect solution. You can tilt the slats in such a way that the light enters, but your privacy is maintained. 
4. Shutters can help you control the room's temperature
Maintaining the right temperature is essential for a good night's sleep. Nobody wants to toss and turn in pools of perspiration during the summer or shiver like a rattling chain in the winter. Fortunately, shutters can keep you cool when it's hot and warm and cozy when it's not. When closed, they provide an effective barrier against heat and wind. Other window dressings such as blinds and curtains can block most of the external temperature but not all.
One of the principal strengths of shutters is the louvers can be adjusted, allowing you to control the internal temperature. If it's hot outside and there is a gentle breeze, it's not easy to enjoy the benefit with curtains. However, with shutters, simply adjust the louvers to allow the air to circulate in the room and cool you down. And you can do so while ensuring your privacy. During cold weather, fully closed shutters will prevent heat escaping even if your windows are draughty.
While we're on the subject of the weather, curtains and blinds flap around noisily in a breeze, which is not the case with shutters. You can have the window open, and the shutters pulled closed, and they will stay perfectly still. 
5. Shutters can help people with allergies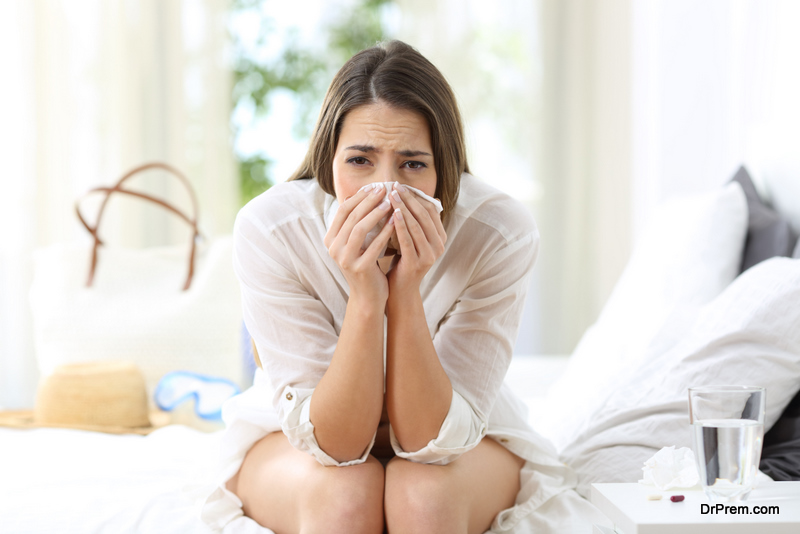 If you're an allergy sufferer, you probably already know that the kind of dust mites and particles that trigger symptoms tend to gather on textured fabrics and materials. Curtains and blinds are magnets for the type of allergens that can make your life a misery and disturb sleep – not so with shutters! The hard surface is not as welcoming to pesky particles, and when dust collects on the slats, a simple wipe with a damp cloth is all that is required. 
6. Shutters are very low maintenance 
Shutters are easy to maintain and clean. Just wipe down with a duster or a cloth, and you're done.
On the other hand, curtains and blinds gather a lot of dust and are difficult to take down to clean and may need to be left with a dry cleaner. That is an expense you don't have with shutters. 
Summary
Beautiful shutters can not only transform the look and feel of bedrooms; they provide numerous benefits that curtains and blinds simply cannot. For example, temperature control, sound insulation, and cost savings owing to a drop in energy bills because of more efficient spaces. Reaping these ample rewards doesn't have to come at a hefty price.