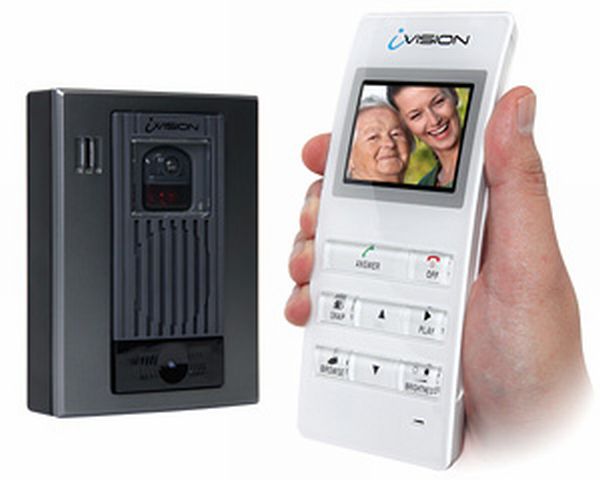 A home intercommunication system is just what we need to communicate with our family members without shouting. It's pretty easy to use, comes at a modest price and also has a radio for listening to music. Gone are the days when one had to fret over security and had to encounter hordes of unwanted guests. Now, by installing a front-door speaker, one can talk with a visitor before opening the door, thus, enhancing security. Some newer systems run through batteries ruling out the use of (annoying) wires.
Given below are 10 such systems:
1. Video Door Phone Intercom with 3 monitors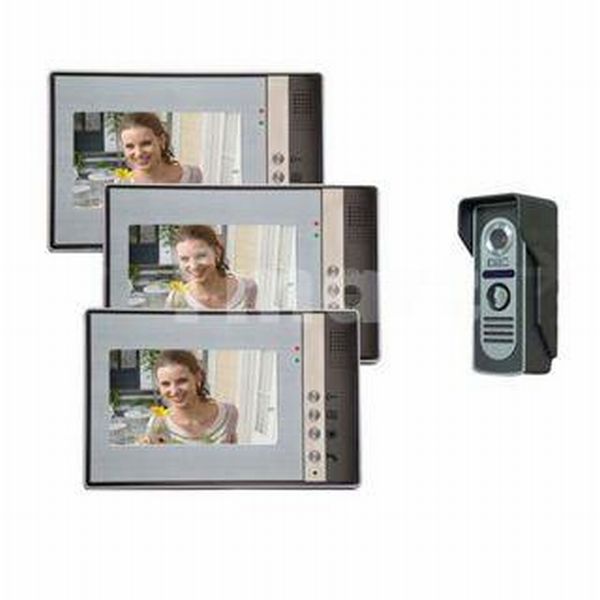 This comprises of a 7″ LCD SY802M Wired Video Door Phone Intercom-3 Monitor 1 CCD Camera Station. When doorbell is rung, one can automatically see the picture of the visitor. We can even communicate with them without opening the door, thus, providing extra security for the family. This is very easy to install and take-off, and comes with an electric lock-control function and hand-free intercom. Its cost is $328.79.
2. Cyrex Networks CHF 650 Hands Free Intercom System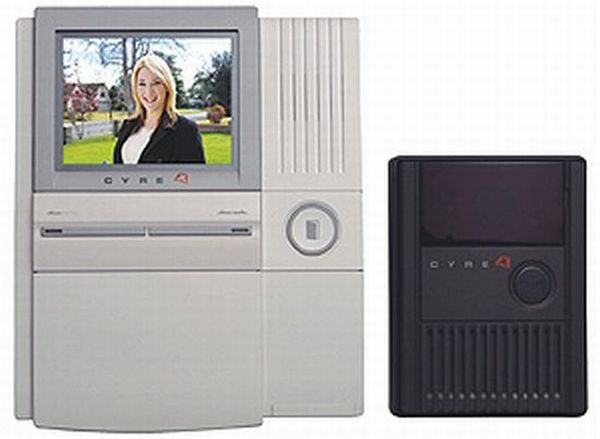 This comes with a 4 inch LCD CHF650 intercom color monitor which comes with a 1.3 inch color camera which can take accurate pictures both in the daytime as well in the night time. This also has a 32-picture memory system which can store the pictures of all the visitors. One can ward off an unwanted guest even without opening one's door.
3. Nutone IMA110WH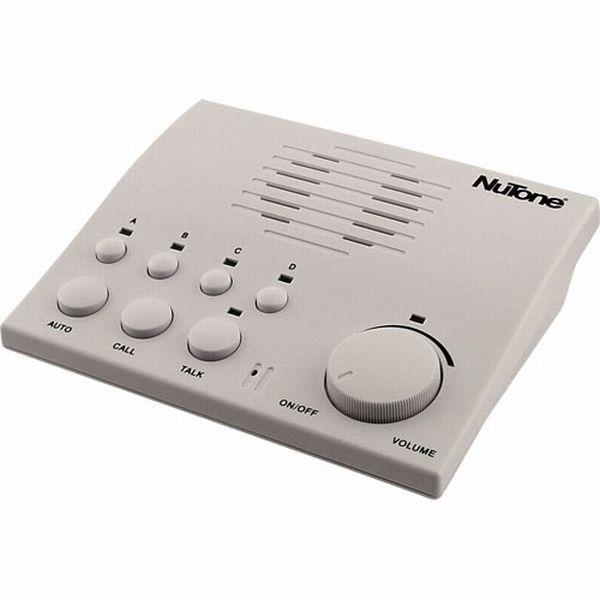 This is the "just plug it in" compact intercom system which can support up to 8 stations. The voice-activated key provides hands-free operation having a maximum range of 500 FT.
4. Home intercom system 2 Monitors Wireless Doorbell Phone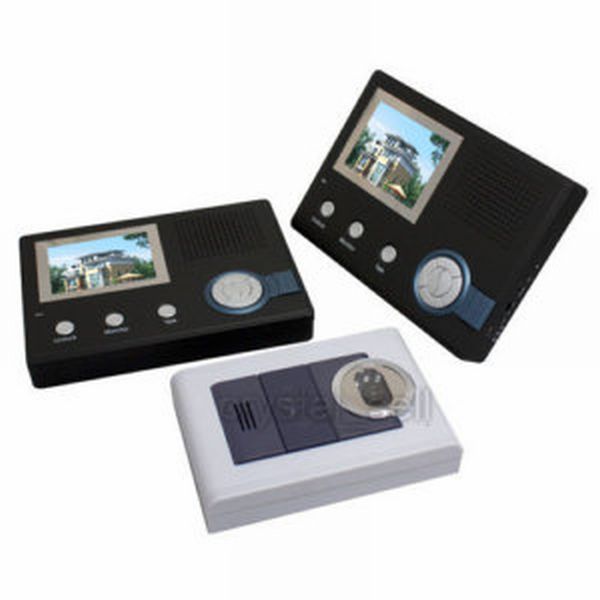 This uses 2.4GHz wireless digital technology with high security and privacy. It also has a 3.5 inch TFT LCD digital display screens and a total of 16 musical chimes to choose from. Priced at US$260.99, it runs on battery and also provides hands free operation.
5. High Resolution Intercom System with 7in. LCD Screen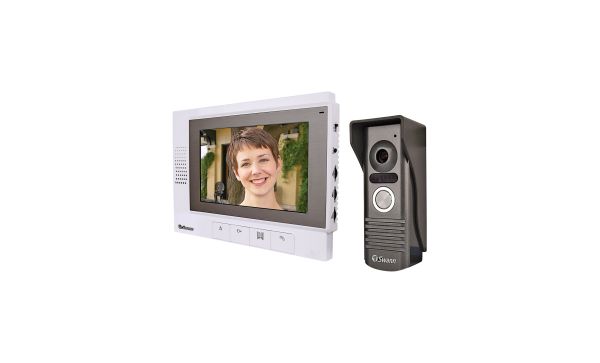 This intercom system will let you see, hear and speak to the visitors before letting them in. Priced at $249.99, its camera sends a clear picture of the visitors eliminating the need to go to the door for checking the peephole. It also has a theft-resistant outdoor mounting system.
6. Samsung SHT-3005 Color Video Door Intercom System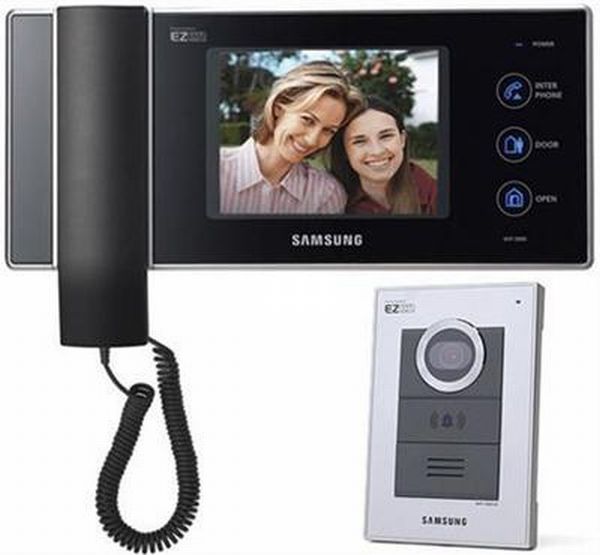 The SHT-3005 video intercom is not only stylish, but it also boasts of a high-performance 6″ color LCD screen with cutting-edge style. It also has an emergency alarm which will get activated during intrusion detection through magnetic sensors. Priced at $627.00, it is the first video door phone with sensitive blue icons.
7. Wireless Home Intercom System.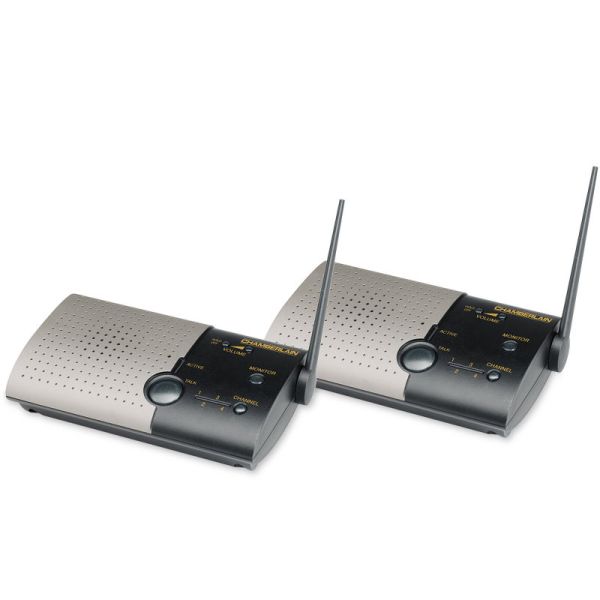 This four channel home intercom system allows one to interact room to room. Using a wireless 9000MHz spectrum signal, it transmits clear, uninterrupted sound to every room. It requires 4 AA batteries providing up to a year of operation. It costs $119.95.
8. OPTEX iVision Wireless Two Way Intercom System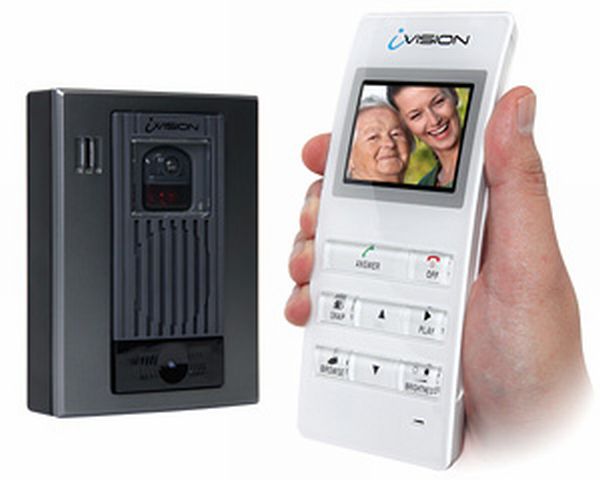 This unit is unique from others in the respect that it lends portability. With a powerful camera display and hand-held LCD display unit along with an impressive 500ft transmission, one can see who's at the front door from anywhere in the house. It can also take snapshots and has a capacity of 163 images. It comes with 12 month warranty.
9. AP90204 – Atrix Wireless 2-Way Video Intercom
Small in size and portable, sums up this intercom. The LCD unit is 2.4 inches and stores video in MJPEG format. The picture is crystal clear even during the night time and can take snapshots.
10. Telephone Entry Intercom System for Duplex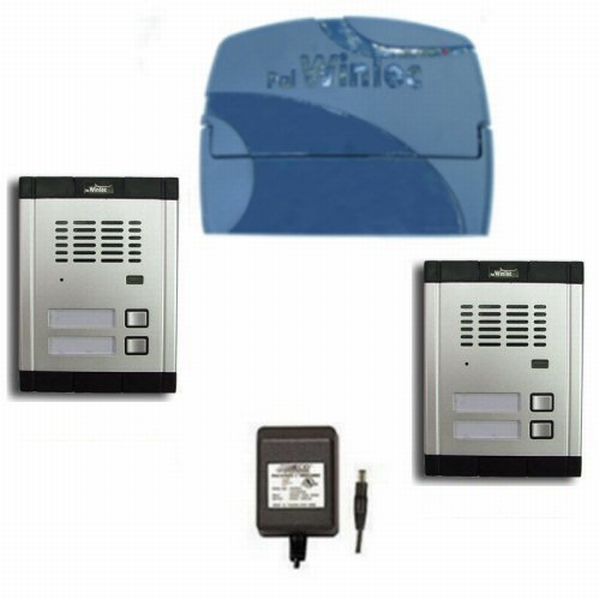 This is a unique product which allows one not only to see and interact with visitors, but can also allows to open the door by pressing a button. Consisting of 2 handsets: one for the visitor and the other for oneself, it is very easy to use. At $498.07, it also activates electric strikes and deadbolt locks.
Thus, we come to the end of our intercom journey. We can all feel a bit secure thanks to these wonderful gadgets.