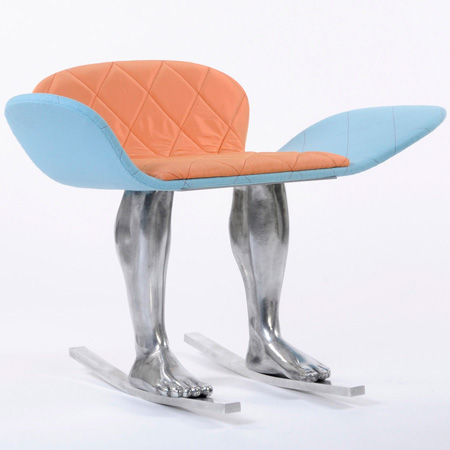 When you enter any house, the first thing that your eyes seek is a chair. Chairs bring in a certain amount of warmth and comfort when we sit on them. There's nothing like being seated on a nice and comfortable chair to relax your aching back or even chilling out to watch TV. Chairs are such wonderful furniture pieces that you cannot do without them in your house. Based on the designs they add the touch of elegance in which ever room they are placed. If you are looking for some fancy and eye catching chairs for your house/office here are a few fashionable designs which can make your house or office unique:
1. Autonomous Living Unit chair: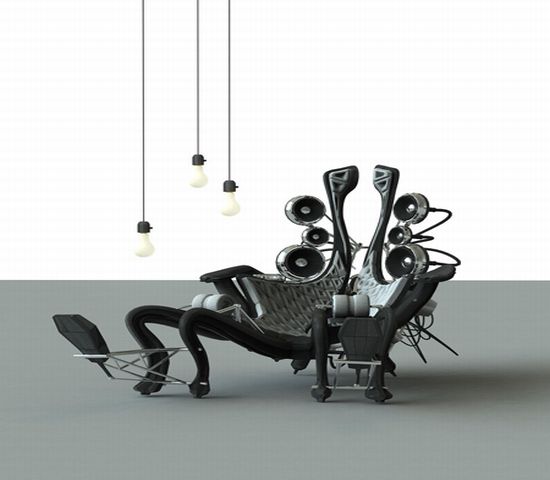 If you are wondering what weird looking piece is this, hold on. This is a chair designed by Eduardo McIntosh. It has been satirically designed representing the current housing crisis. This multipurpose chair, is designed in such a way that it is not only pleasing to the eye but also uses minimal space in your house.
2. Breathing chair: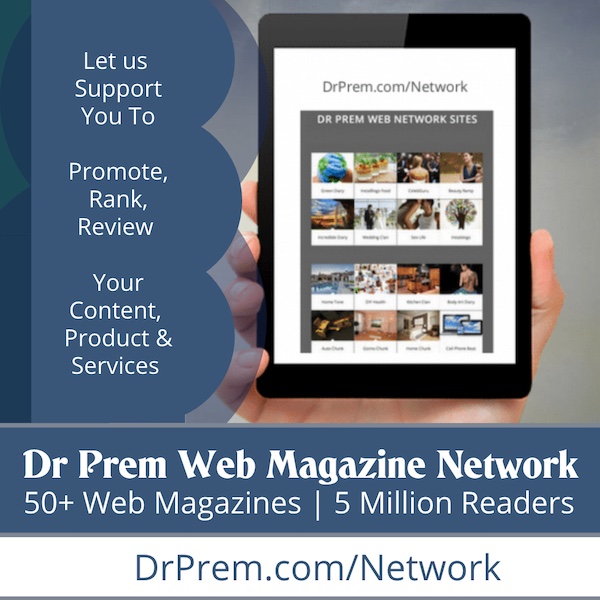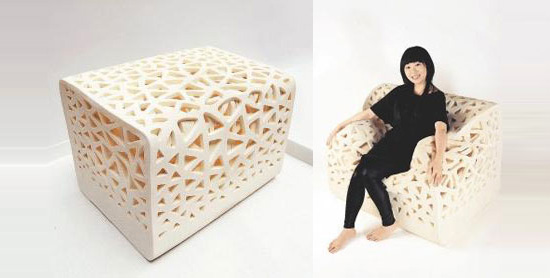 Every one wishes to have some breathing space. In today's congested environment, this applies to our furniture as well. Hence, Yu-Ying Wu has come up with the idea of a breathing chair. This uniquely designed chair by Yu-Ying Wu, is so comfortable that once seated, your guests wouldn't want to get up. This tofu look alike chair is in the shape of a cube when not seated upon. Once seated, it takes the shape of a chair. People can mistake it for an ordinary box if they haven't tried sitting on it.
3. Prickly Pair chairs: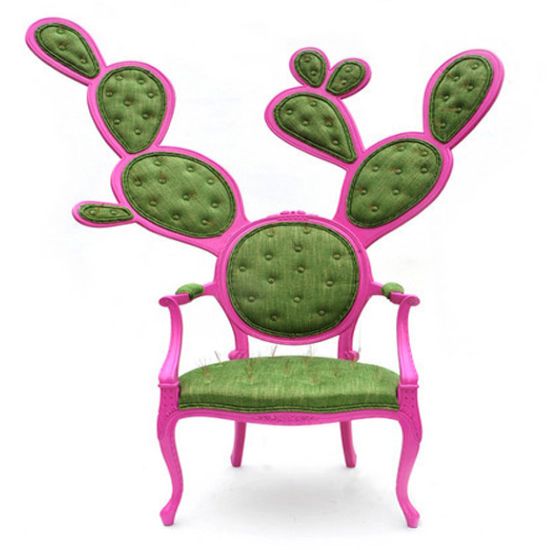 If you want your chair to stand out, this prickly pair chair is what you should consider. The wacky designed chair by Valentina Glez Wohlers, catches one's attention instantly. This is a Nopal cactus chair inspired by Mexican heritage which symbolizes national pride. Warn your guest well in advance even before they try to sit on this chair. Else they might get pricked!
4. UFO chair: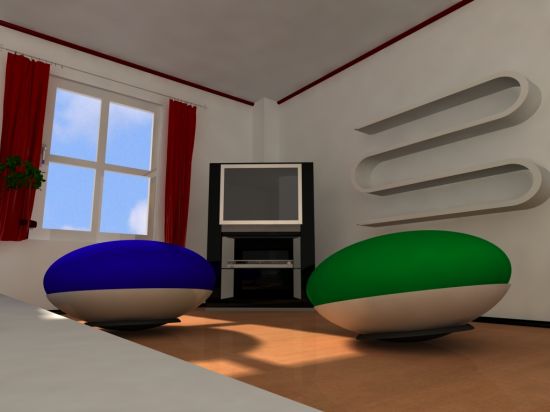 Elegance is the word to describe this comfortable chairs designed by Fatih Can Sarioz. It looks like a sofa but is a chair and it completely rocks. Literally speaking, it resembles a rock , as it oscillates. It's a fantastic pick if you are looking to give your room a cool and inviting look.
5. Sugar Chair: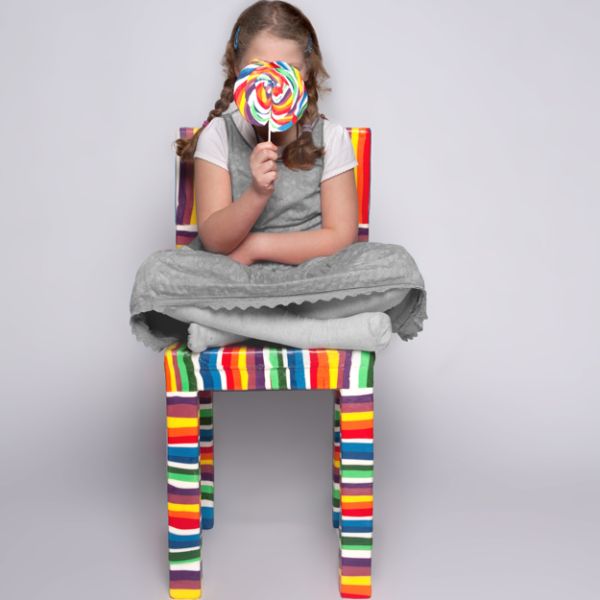 If you want a delicacy as your chair, this sugar chair, a brain child, by Brenner can be your choice. It is made of real sugar and can be licked and sucked. But the main draw back is that you cannot use it regularly as it cannot bear much weight. But if you do not mind spending $11,000 just for a display piece and enjoy the reactions of your guest , there is no better buy than this chair!
6. Disco Chair: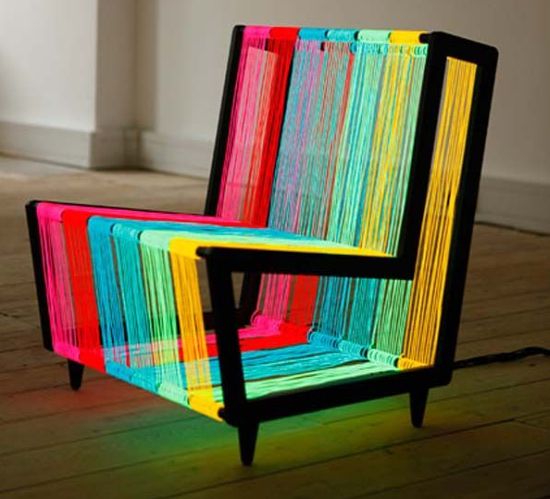 Not every day you get to be at the Disco; so bring disco to your home. Get this awesome Disco Chair designed by Kiwi & Pom and transfer your house into a discotheque. It's so distinctively designed that the lights go on and off based on the sound pulse. This chair would surely turn you and your guests crazy.
7. XXL Chair: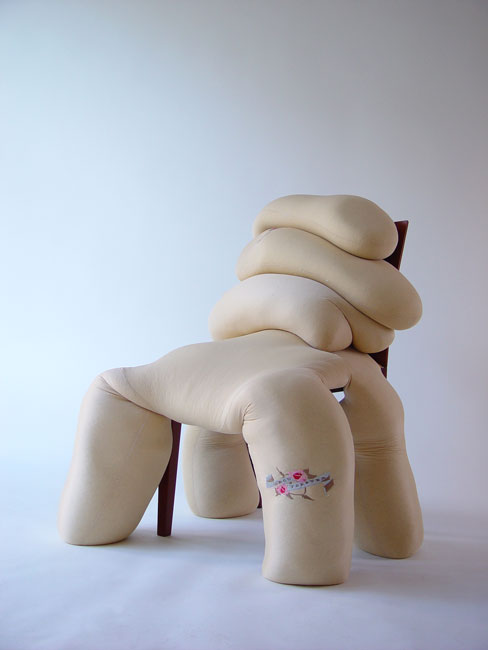 For all those extremely healthy people, the wait is over. Janneke Hooymans & Frank Tjepkema have come up with their XXL chair that can accommodate people of any proportion. The comfortable and cool looks definitely would add as an elegant center of attraction in any room.
8. Evolution: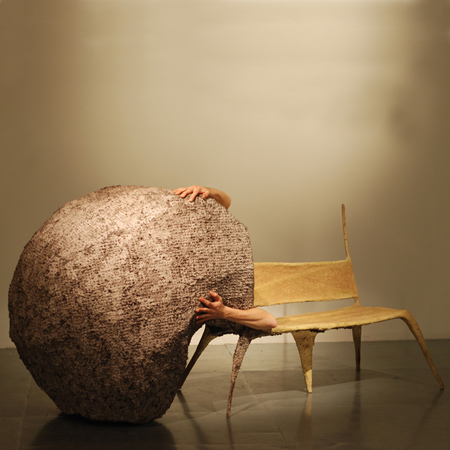 Giving a breather from having to follow mundane activities, Nacho Carbonell designed these chairs made from chicken –wire frames and paper. The collection is based on cave like bulges for every piece which primarily is to serve as an escape place for public and private refuge. This creates a sense of aloofness right amongst people. Isn't it a very innovative design?
9.Surreal Minimalism: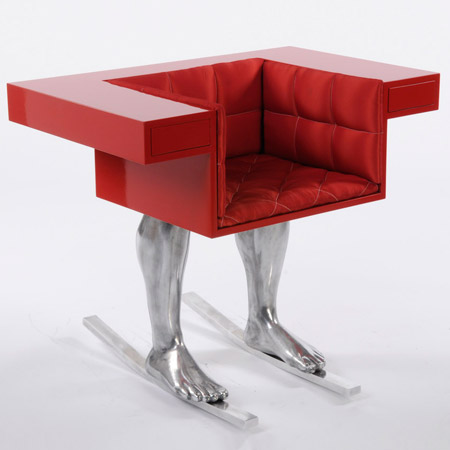 In an effort to respond to the needs by people in their office these chairs designs by David Pompa inspire to depict the mental and physical needs of people. Inspiration and Creativity is what this chair conveys.
10. XS Chair: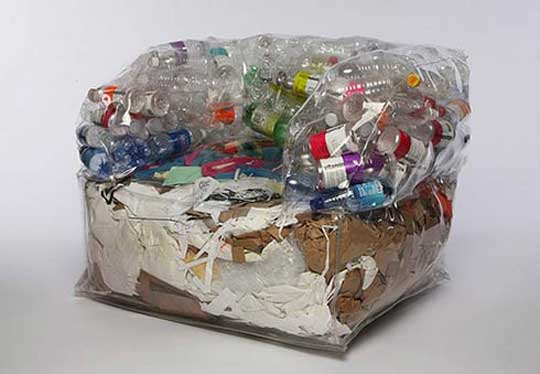 If being eco friendly is on your top priority list then this XS chair, designed by Nick Demarco, is worth considering. It is very tactically designed to give you a satisfactory look and comfort once you have owned it. You can also promote green through this chair.