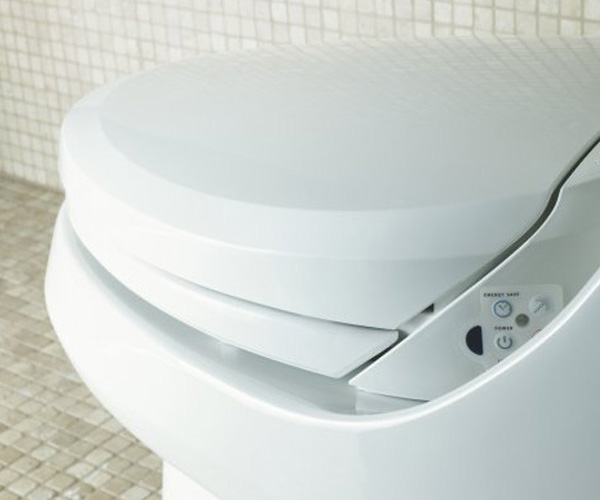 While giving your house a renovation, you must have always given priority to your bathroom too. You have been extra careful about installing fittings and fixtures that reflect your taste. But, the toilet seats that you will get to know from this article are unique ones. They will be assets in your bathroom. Let's have a look at them:
1. The Japanese Robotic Toilet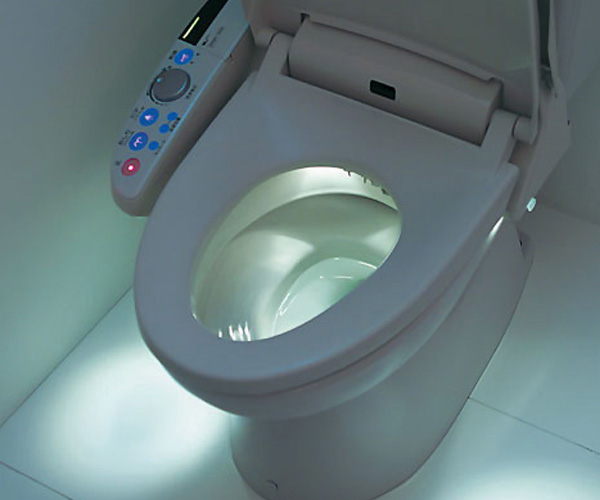 This toilet seat does all your work, from washing your butts and drying them up too, as soon as you complete your job. This Japanese toilet seat, priced at $1100, can also open automatically as it senses you are inside the bathroom and closes when your job is over. It also has an LED light, illuminating the bathroom floor.
2. Thermochromatic Toilet Seat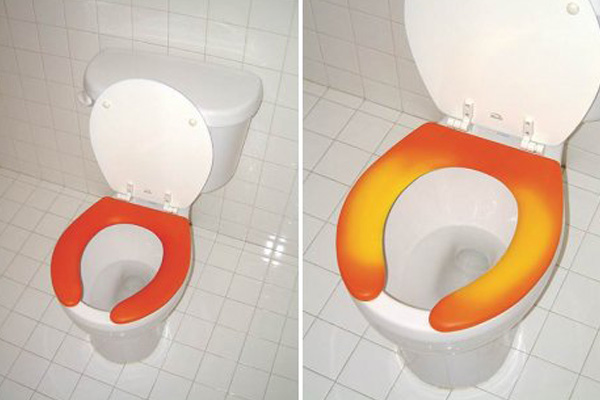 If you are particular about cleanliness, this toilet seat is recommended for you. It has a thermo chromatic sensor layer over the seat that will tell you when the last person used it and if it is ready to be used again. As soon as it is used, it gets warm and retains the heat for some time.
3. AutoClose Toilet Seat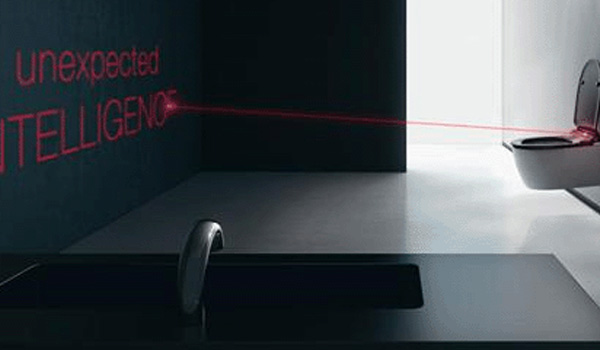 You might feel it too nasty to touch your toilet seat in order to open it to do your necessary job. This toilet seat solves your problem. It has a sensor that prompts it to open whenever there is someone inside the loo. As the person leaves, the lid closes.
4. Zero Gravity Space Toilet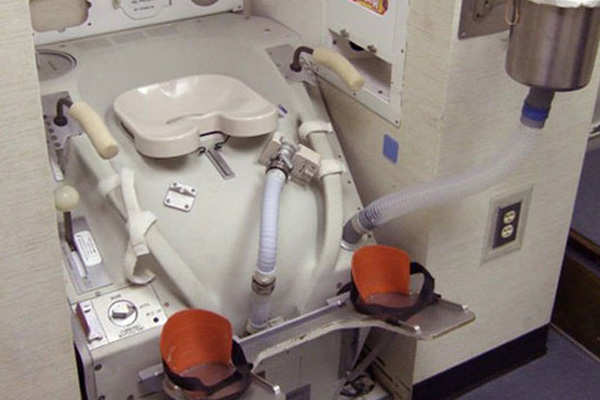 This is one used by the astronauts to respond to nature's call while on spaceship. Equipped with separate attachable funnels for men and women, it stores the human residue in a holding tank, until it can be processed by the onboard system. Astronauts need to clamp themselves on these toilets to fight the zero gravity in space.
5. The Robo Urinal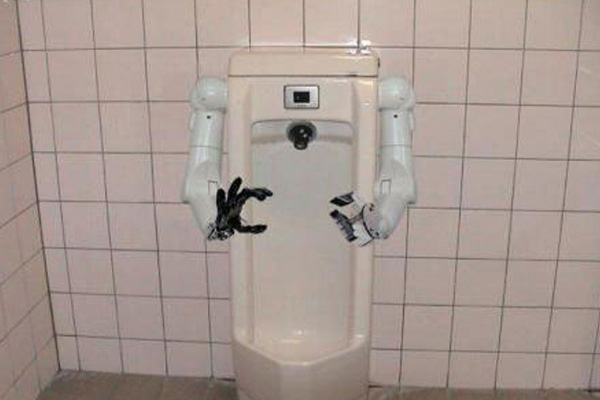 This is supposedly the weirdest toilet seat. A robot will be holding your tool as you pee. Probably this is an all male toilet arrangement.
6. Kohler C3 Series Toilet Seats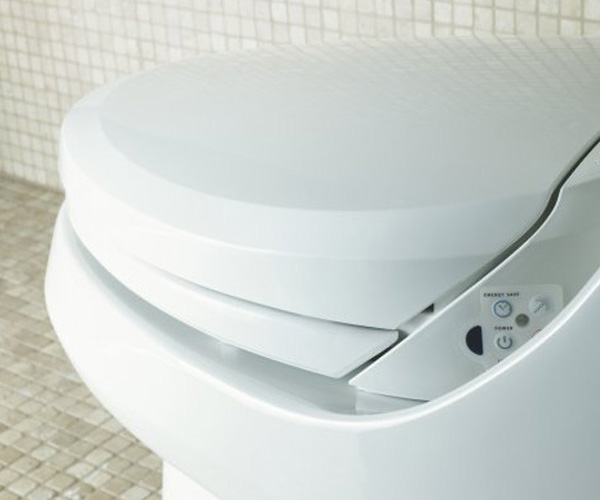 This toilet seat, devised in Japan by the company Kohler, saves your money on toilet tissues. This attachable seat can be attached to your existing commode and fits the varying sizes of you as well as the others in your home. Run on a remote control, it washes your butts, thus replacing your toilet tissues by temperature controlled aromatic cleansing system. Additional features like deodorizing fan, front and back spray, heated seat and blue LED light makes life easier for you.
7. Envirolet Composting Toilet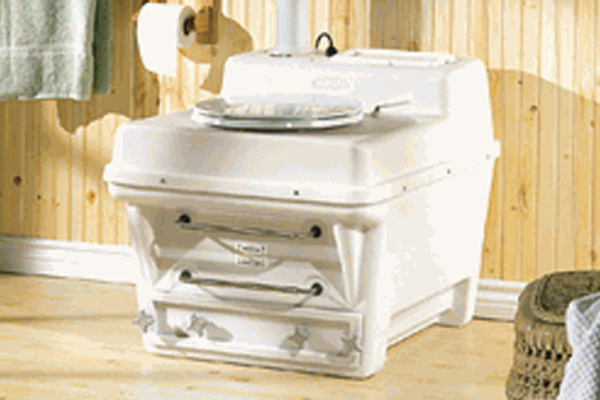 This waterless arrangement is equipped with dual fans and a heater to evaporate the excreta fully. No need of a drainage system at all, but it promises to take care of eight users every day. The unique bowl trap design with a 4 inch wind turbine, having 3 inch Vent Kit promotes a clean and odorless toilet while transforming human waste into compost.
8. Ladybug the Robotic Bathroom Attendant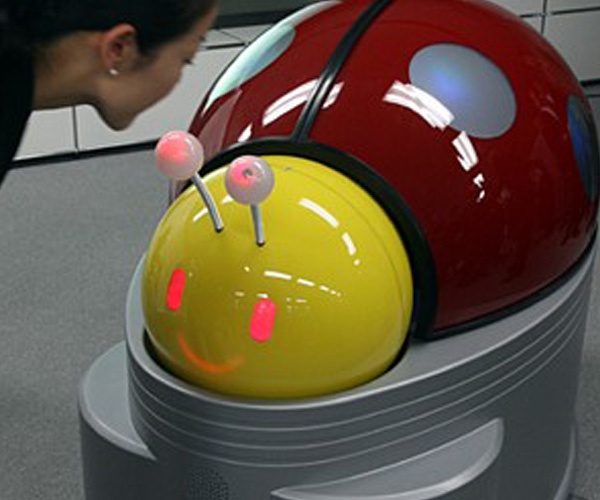 At an offer price of 3.5 million yen, the Ladybug is a prototype robot of 1 meter of height and 1.35 meter of length. It was made in Japan for Western Nippon Express Company. It is equipped with all the equipments needed for heavy duty cleaning in the public restrooms at highway rest areas. It also has a sensor and antennae that has a voice synthesizer. This responds to people, thus giving information on latest traffic condition of nearby roads.
9. Japanese Space Toilet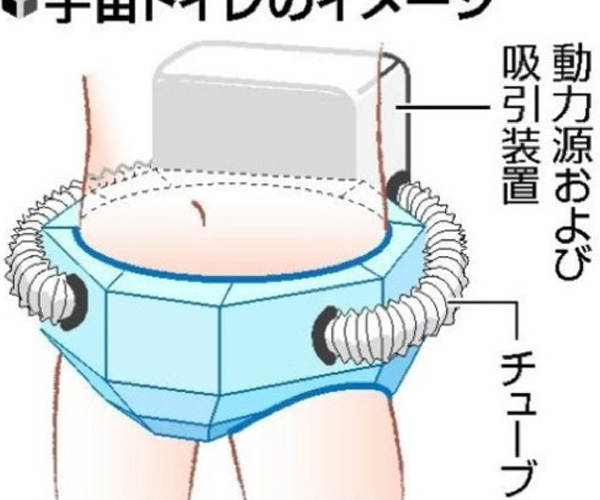 This is a wearable Space Toilet device that can sense when the user wants to excrete. It even absorbs the unwanted sounds and occasional odor and saves the user from embarrassments.
10. The She-inal / A Urinal for Women
The urinals of this type are found in the Dairy Queen restaurants in Port Charlotte, FL. Specified for females, they have funnel-like devices for collecting the pee. But this universally usable funnel makes them unpopular among women.