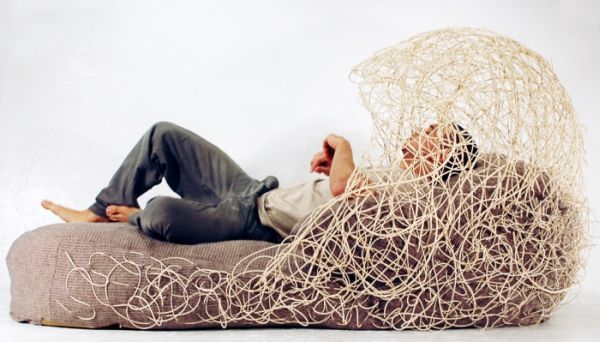 We always think that chairs are all about functionality and comfort. They are the most common furniture that come to your mind whenever you want to relax. But, have you ever thought that a chair can be mind blowing or eccentric, a unique piece that can change the interior of your house? If the answer is yes, and you are looking for a stylish, different, latest, cool and above all an eco-friendly alternative to your average furniture, then you are on the right page. All the chairs that you will see below are based on the concept of being environmentally friendly. Read on to know more.
1. Daily chair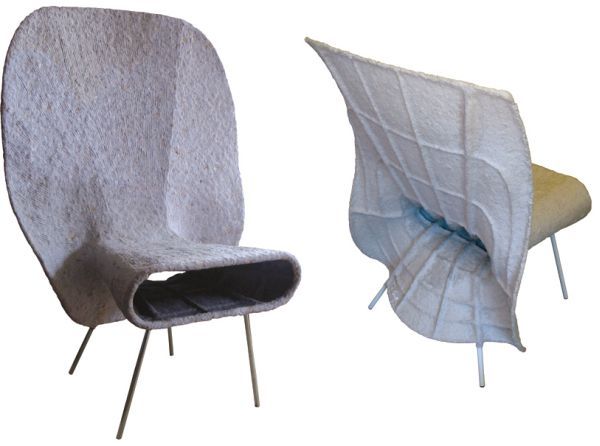 Israeli designer Tal Gur gave a wonderful life to used papers and created a functional and comfortable chair. This is perhaps the most ubiquitous form of furniture, that is why many designers are taking inspiration from this and creating their own designs.
2. Hemp chair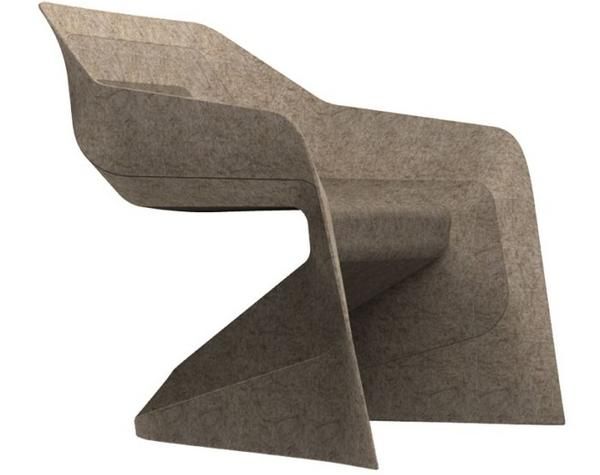 This is the finest combination of natural fiber and design. Inspired by a technique used in automotive industry, German designer Werner Aisslinger has created the Hemp Chair in collaboration with chemical company BASF.
3. Nest chair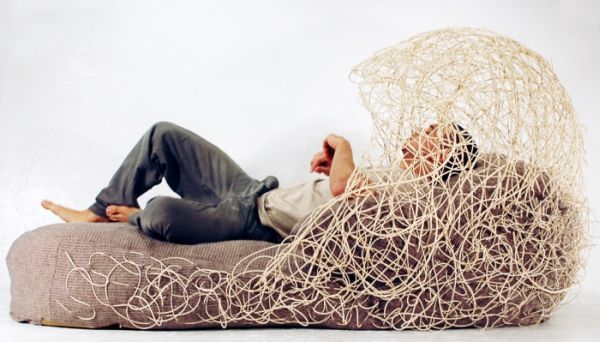 This lounge chair is designed to maintain a personal boundary within a space. The woven reeds create an idea of peace in any chaos, a secure shell between you and the world.
4. S-Cube cardboard chair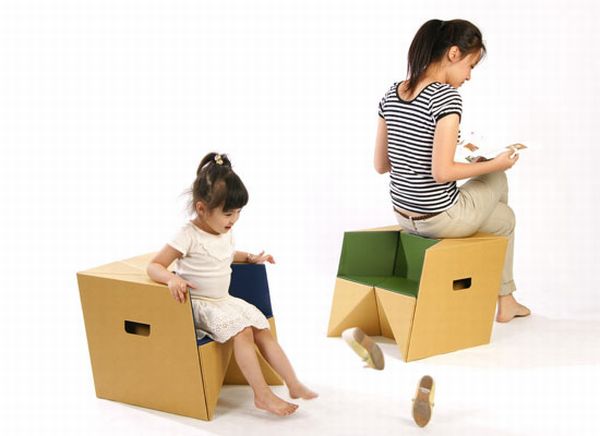 This chair takes 3 mm cardboard to a next level of creativity. It appears like a regular box, but it is pushed from one side for multifunction; a child's seat, stool or a step.
5. Chair from reused clothing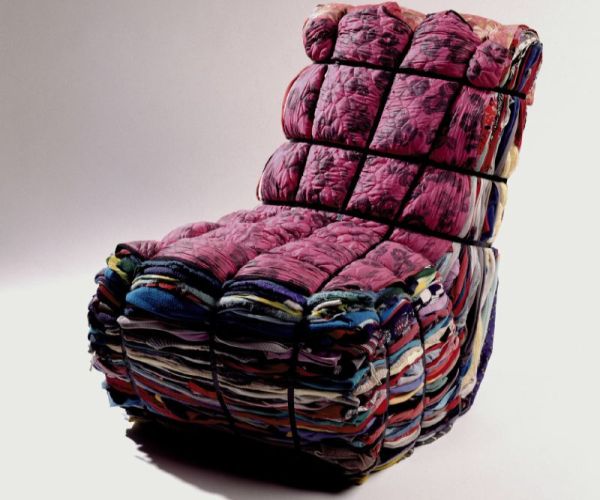 Designer Tejo Remy reused waste clothes to make this comfortable, innovative and efficient chair. He made the chair in such a way that even the waste clothes look great, attractive and unique. For the framework, he used steel strips and rags.
6. SIE43 chair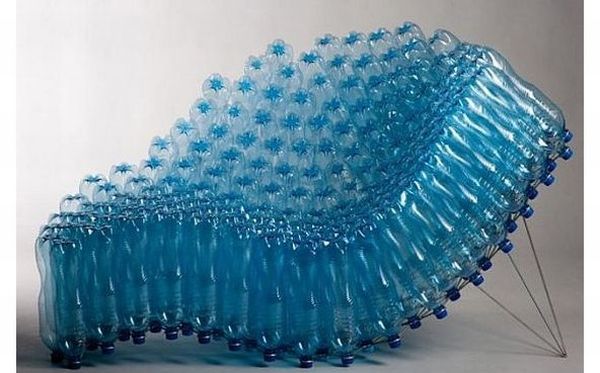 Made from pet bottles, the chair is in the form of a flower. Designed by polish designer Pawel Grunert, this product is a complete new take on recycling of waste pet bottles.
7. Mulch chair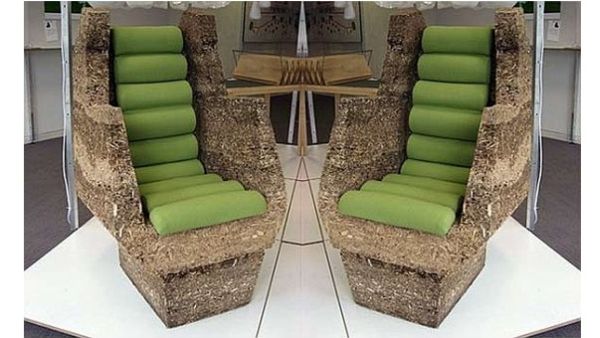 Craig McPherson used garden waste to create this furniture. With this chair, the designer brings garden waste that most of the people hide behind the plants. He has tried to use the most sustainable bonding material by using latex that also gives a feel of cushion.
8. Starch chair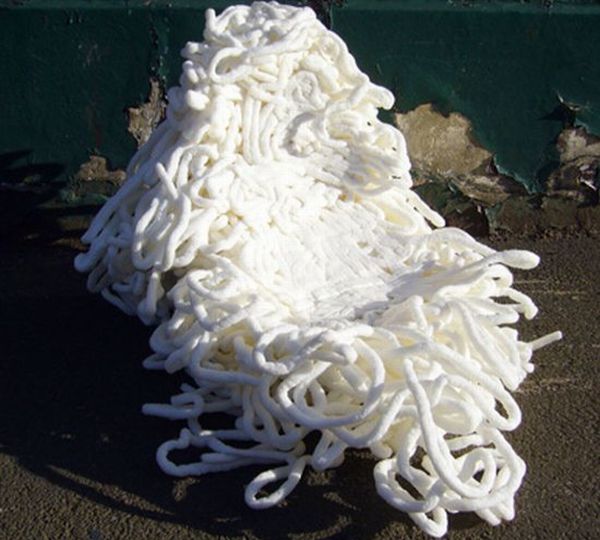 The chair designed by Max Lamb is a strong hope for the future of green furniture. Look at the picture and you will know that it is created by squirting out continuous tube of starch and then layered to create a shape of chair.
9. Xbox controller chair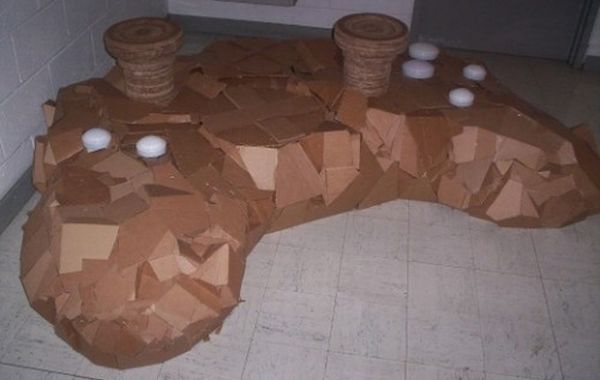 If you have purchased many electronic items, then I am sure there will be lot of cardboards in your house. You can use all those cardboards in a productive way by creating a chair shown in the picture that looks like an Xbox or PS3 gaming console.
10. Hoarders eco-friendly chair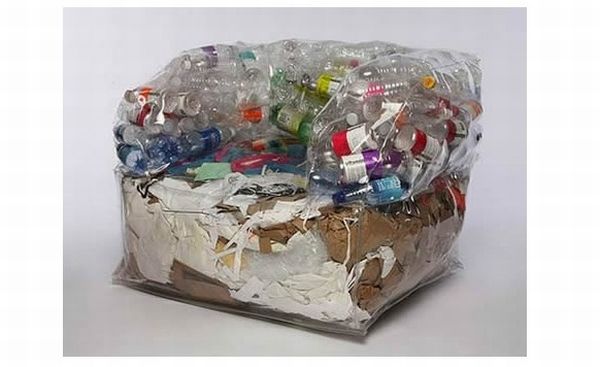 It is a large plastic or vinyl bag, which takes a chair shape once you fill some recycled items inside it i.e. used bottles, clothes, newspapers etc.