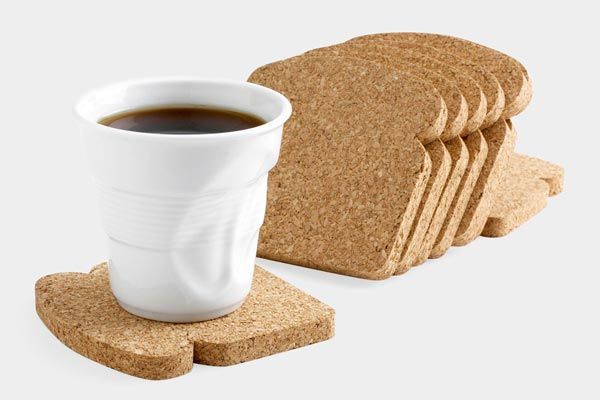 Coasters not only protect your table and keep them clean, but also enhance their beauty. These useful items can be used as decorative items. If you want to change the look of your coffee table or make it a little more attractive, try adding interesting coasters. Coasters also save you from cleaning your table everyday. You can just wash the little coasters and your work is done. In addition, if your table is made of some delicate material that can be destroyed by the placing a hot cup over it everyday, coasters are a must for you. However, if you feel that coasters hide the beauty of your table, forget your fears because this article will introduce you to 12 very new and interesting coasters that will surely win your heart.
1. CoasterGlow Coaster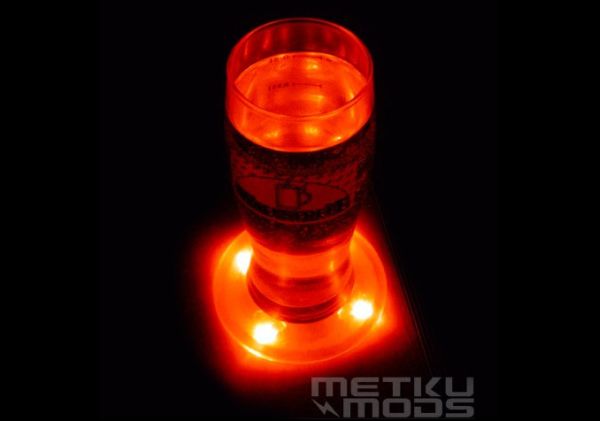 These unique coasters have been designed by Jani Ponkko. The special feature of these coasters is that they have a light of their own and can glow beautifully. Their function is based on the GlowPad technique and these have an internal lighting system of their own. These coasters are well suited for placing tea cups. Keeping alcohol on them is discouraged.
The best thing about the CoasterGlow Coaster is that they glow whenever you place something on it. This ability is due to the presence of pressure sensors in the coasters. These glowing coasters have three layers. The two upper layers have been made of thin acrylic and they bend with the application of pressure. This ability of the acrylic to bend allows the coaster to be pressure-sensitive. So, now with the CoasterGlow in making, you can enjoy having tea in the light of the coaster even if the surrounding is dark.
2. Meninos Adobe CS3 Designer Set Coasters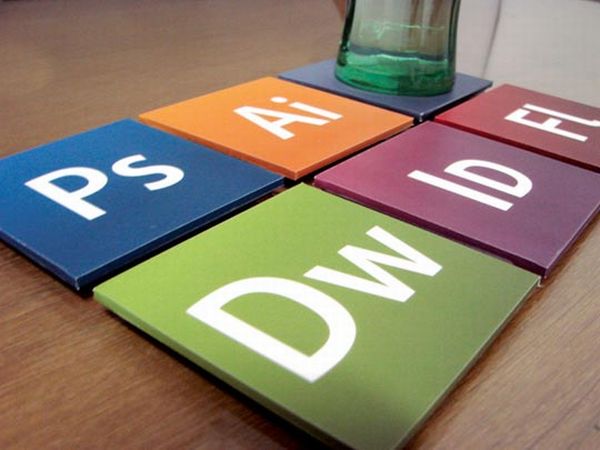 If you are a fan of graphic designing, these coasters are just perfect to suit your personality. The design of these coasters have been inspired by Adobe CS3. These have been crafted out of MDF polywood and are washable. The graphics on the coasters do not fade away, as they are protected with a coat of varnish on the top. With the help of rubber provided at the bottom, these coasters have a good grip and prevent any kind of spillage.
Now you can actually reflect your personality on your coffee table by decorating it with these unusual but stylish coasters.
3. iPhone coaster set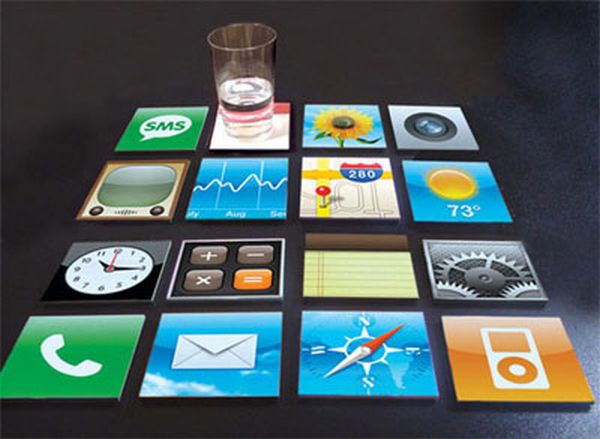 Some boys at Meninos design in Brazil have created coasters for people who are crazy about iPhone. Now, you can have an iPhone for your coffee table as well. These coasters are inspired by the design of the original 16 applications of an iPhone. When set together on a table, these coasters look interesting with their bright colors and innovative design. These coasters are 85mm square in size and are made of MDF polywood. They have been coated with premium vinyl decal and a varnish to enhance their durability
4. Star Wars Stormtrooper Coasters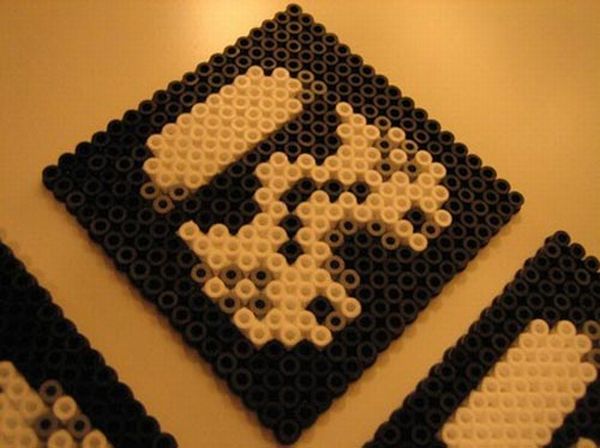 If you are a fan of Star Wars series, it is worth collecting these nice Star Wars Stormtrooper Coasters. They will give a fancy look to your table and will always remind you of the fascinating Stormtrooper costume of the Star Wars. These coasters are made of perler beads and are available at Etsy's.
5. Flowing City Coaster by Liu Chenhsu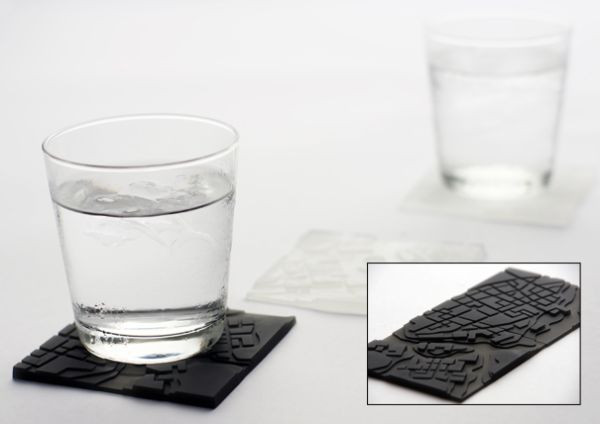 Flowing City coasters have been created by Liu Chenhsu of MEGAWING. The design has been inspired by a micro city idea. They come in two types: clear and black. These are made of silicone gel and their approximate size is 3.5" width x 3.5" length x 0.2" height. These cute coasters are available in the sets of two and have a price tag of $12.
6. Soda Shadow Coaster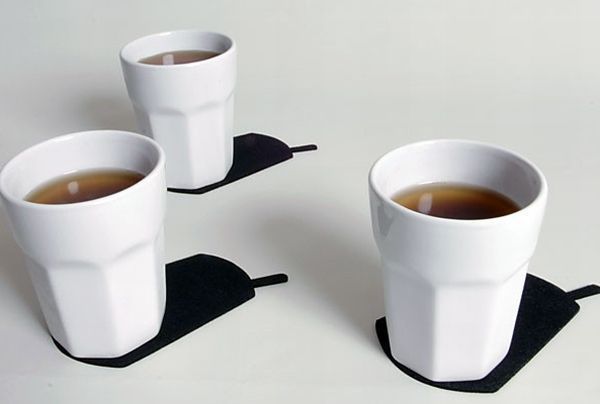 These amusing coasters are in the shape of the shadows of a soda can. You can place your cup of tea over it and imagine that the shadow of your cup has changed to something that resembles a soda can. This activity itself will be a great fun. You can try doing this with different types of cups and glasses. Available in sets of four, these coasters can also be an interesting gift for someone.
7. Pixel Drink Coasters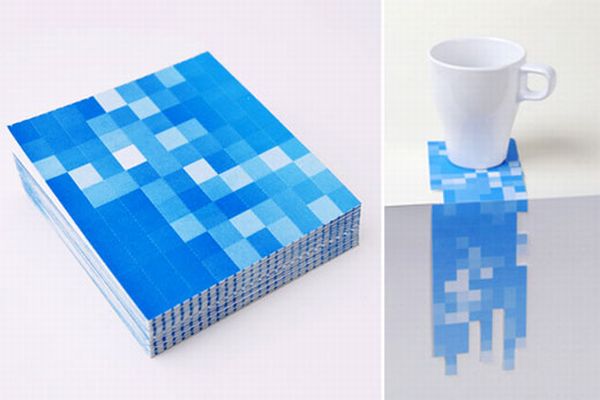 These attractive colorful coasters are something where you can even have a chance to display your art. The pixel pattern that you see in the pictures can be customized. You can actually create different designs all by yourself. Each coaster has 110 pixels of 1cm square. These can be removed and joined in different ways. This art has been named as pixel sculpting. You can not only enjoy having your drink on them but also give them funny shapes.
These coasters come in a stack of 50 that are all joined together, but can be broken into individual pieces. These come in blue as well as pink color and are made of resilient paper. Right now, these coasters are available only in Taiwan and cost 260 Taiwan Dollars. .
8. Recycled Motherboard Coasters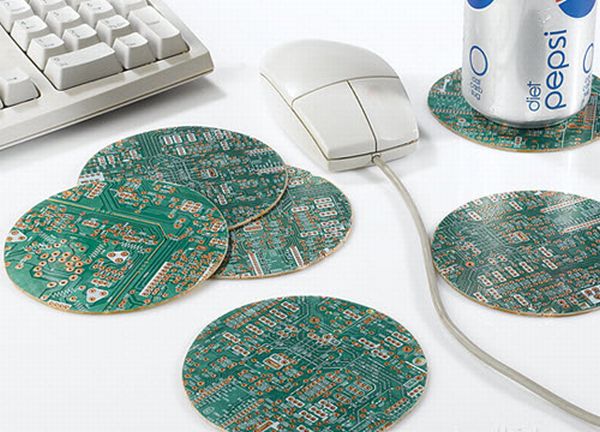 These recycled coasters not only add difference to your tea parties, but also to the environment. These geeky looking coasters are made of recycled Motherboards and are 4 inches in diameter. These come in a set of six and cost $12.99. Add a stylish touch to your coffee table and keep the environment green with the new recycled Motherboard coasters.
9. Farmville Coasters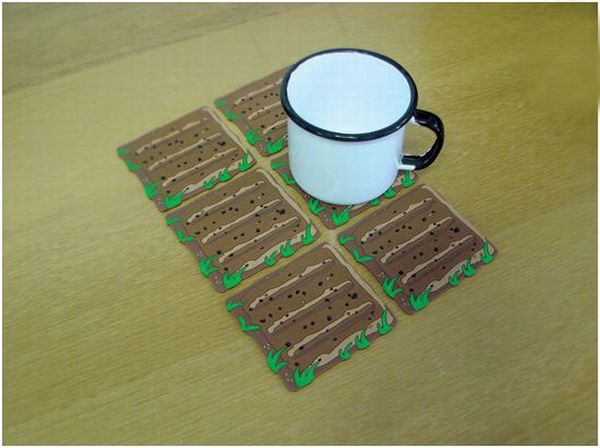 These coasters have a very simple, yet magical, design that brings you close to nature every morning. Each coaster resembles a piece of farm representing the soil, the tilled seeds and shrubs on the edges. Every morning, the natural beauty of the coaster welcomes you and brings freshness to your mind and body.
The pleasing coaster has been created by Meninos and is available in a set of six. It is made of rubber and is flexible as well as washable. Bring the Farmville Coasters home and amidst the busy city life, indulge in the joy of nature.
10. Toast It Coasters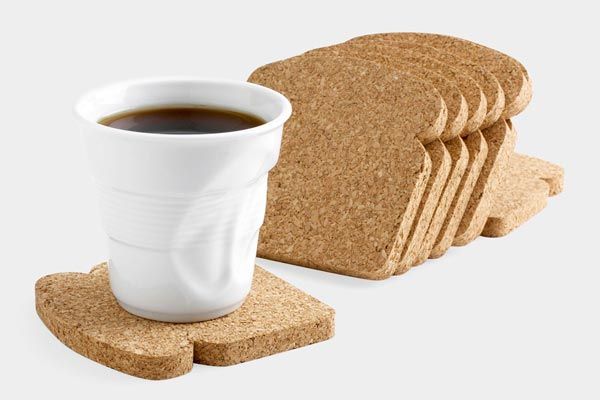 Start your day with the very extraordinary Toast It Coasters which look as real as actual breads. These are made of cork and have been designed by Patricia Naves, the owner of a Brazilian design studio called Otiti. You can never make out that these coasters are not actual bread slices unless you touch it. So go forward, buy these rare coasters and have fun on the coffee table.
11. Clumsy Coasters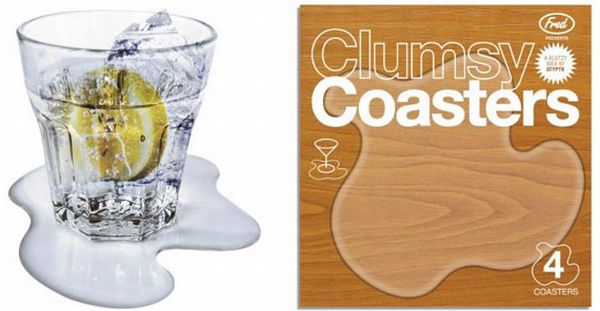 These coasters are sure to win everyone's heart with their rare design. These coasters that resemble clear liquid give the appearance as if something has been spilled over. It will be real fun if you use them for the people who are very particular about cleanliness. They would never realize in the first instance that the thing that looks like a spilled over liquid is actually something that is protecting the table.
12. Bug Symbol Coasters by Ellen Schofield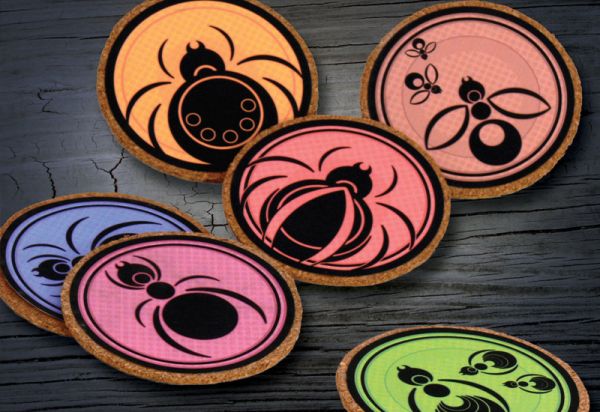 These coasters created by Ellen Schofield are a collection of beautiful coasters in different colors. All these coasters have different types of bug symbols which give them an entirely new and different look. The creative coasters are great for the decoration of your coffee table and give you totally new experience while having your morning coffee.