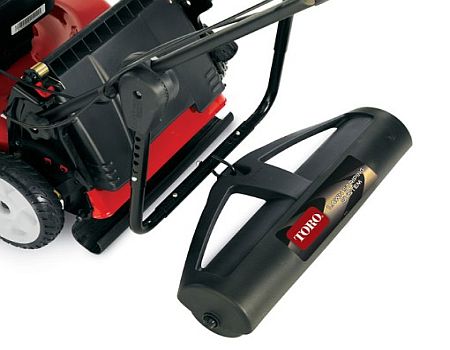 Whether you enjoy being dressed in some gardener's attire and mow the grass outside or just cannot resist from the whiff of freshly mowed grass again, riding lawn mowers across a lawn may not sound as simple as gulping down a pie. At least, that's how the scenario was whenever we were required to push around our lawn in order to earn some weekly perk. Although, today's lawn mowers have made it extremely effortless for anyone to function and mow their grass, you still need to settle upon the one that not only simplifies the journey, but also turns out as a sensible investment. Therefore, to help you get started with choosing which one will cater to all the needs, we are listing down the best lawn mowers that outweighed the most in this year. Take a look!
Toro Lawn Striping System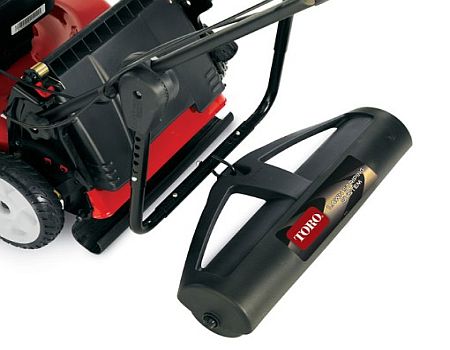 Irrespective of whether you want to trim your lawn for the season or want your garden to look like a nicely manicured ground, the incredibly efficient Toro Lawn Striping System can get you there. The system allows you to seamlessly mow the grass and stripe it at the same time. Designed aesthetically, the equipment can be conveniently attached to most walk-behind mowers, which enable the users to create vivid patterns and stripes on their lawn. One of the most influential lawn mowers to have launched this year, the lawn mowing system features a bagger friendly design and can be easily installed by flipping through the four step guide. Priced at $89.99, the tool can even be used with or without the bagger.
New Helix HX 1000 from EcoMower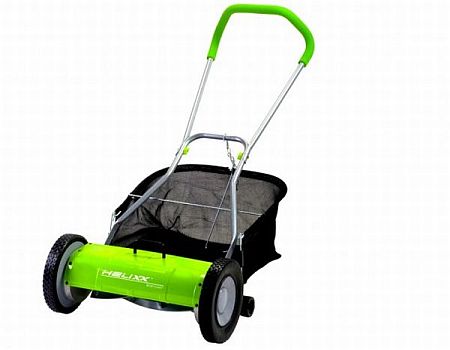 Developed by EcoMower, the new Helix HX 1000 stands distinguished even more by going 'green while mowing the green'. The lightweight yet highly productive reel mower incorporates carbon steel blades that slash through the lawn grass. The neat looking equipment also integrates the seamless ability to mow sixteen inches of lawn in width at one time. Be it making a difference to your landscape, providing your lawn with a natty appearance, or want to keep it well trimmed for the season, the Helix HX 1000 makes an ideal environmentally friendly lawn option. It can be purchased for about $220.
Automower 305 Robotic Lawn Mower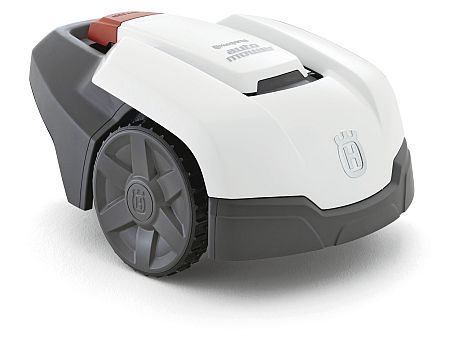 Another lawn mower that merges the potency of mowing grass with efficiency and condensed framework is the new Automower 305 Robotic Lawn Mower from Husqvarna. Designed exquisitely in a compact form factor, the automatic robotic lawn mower emerges to be suitable for smaller gardens with lawns up to 500 meter squares. Aimed at providing carefree mowing throughout the season, the machine stays conscious through a rechargeable Li-ion battery and an advanced Anti Theft System with a personal code and an alarm. The perfect lawn mower, Automower 30, also ensures no emissions while cutting the grass. Users can purchase the feature-rich mower for 1, 490 EUR.
Volkswagen Lawn Beetle Concept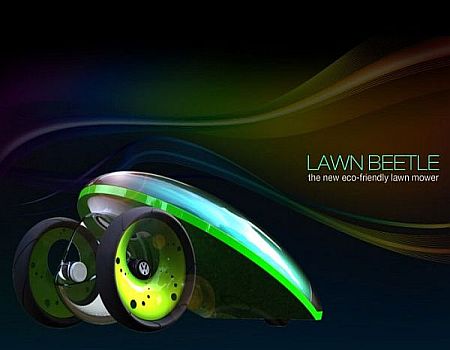 Designed by YunJin Chang, the aesthetic Volkswagen Lawn Beetle Concept also slides under some of the most notable lawn mowers for the year due to the finesse and unusual layout. Infused with advanced functionality and easy usage procedure, the lawn mower feature blades on the bottom and a distinctive compartment which accumulates the mowed bits of grass, thus uniquely transforming the disposed grass into a ball and stockpiling it neatly inside the compartment. The eco friendly equipment also catches attention for its clever power pack that operates on solar energy and enables users to save from shelling out for electricity or petroleum fuel. The pricing details are slightly hazy.
Riding Recharge Mower G1-RM10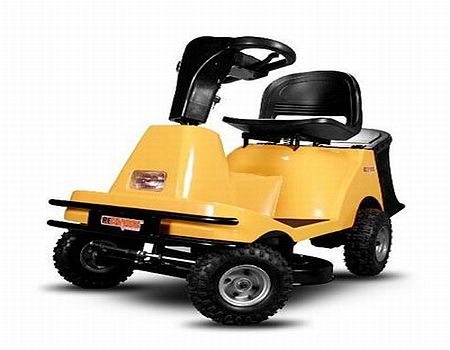 For a greener lawn and a greener environment, the new Riding Recharge Mower also enrolls for users seeking lawn mower that consumes lesser space in garage while ascertaining the versatility factor. The mower functions smoothly for up to three hours on a single charge and boasts of its 5 cutting height positions. Enclosed in a welded steel frame construction, the equipment also acts as a smart charger by stopping when charging is complete and furthermore requires no fumes, no gas and no oil. Users can buy this one for about $1,818.
Snapper All Wheel Steer Lawn Mower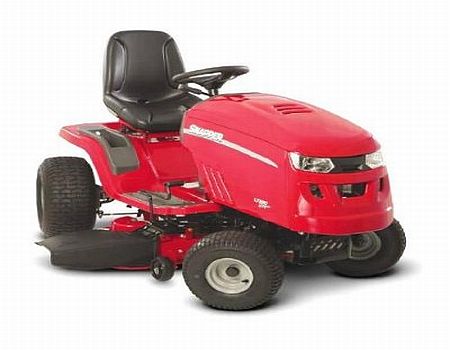 Another lawn mower that could help you get a well-manicured, professional looking lawn is the Snapper All Wheel Steer Lawn Mower. The simple looking mower not only simplifies mowing through electric blade management, but also gets the job done with the integrated quick-response all-wheel steering. Designed to ensure optimum maneuverability, the solution further allows one to smoothly cut through their landscape while saving on their time. Users can purchase Snapper lawn mower for about $2,699.
LawnBott LB1200 Spyder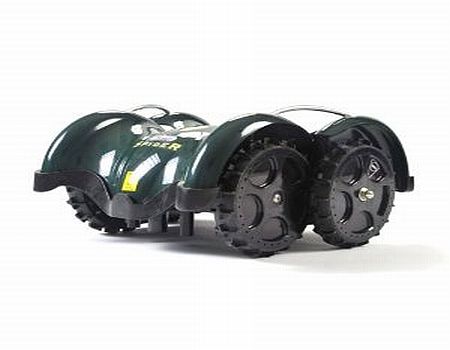 Last but not the least, LawnBott LB1200 Spyder makes the final inclusion in the best lawn mowers for your landscape. The trendy mowing machine efficiently cuts up to 5 hours on a single charge and ascertains your lawn to look perfect without bagging or clipping. Touted to be the world's foremost robotic mower to have shunned away the need for a perimeter wire to function, the variant makes an ideal pick for yards that stretch up to 5,500 square feet. The Spyder machine will make users shell out $1,199 to own one.