As every snowflake design is different than the other, similarly, even the snowflake gadget is different than any other gadget in the market. The small device incorporates a very different concept within itself and brings forth the utility in great magnitude.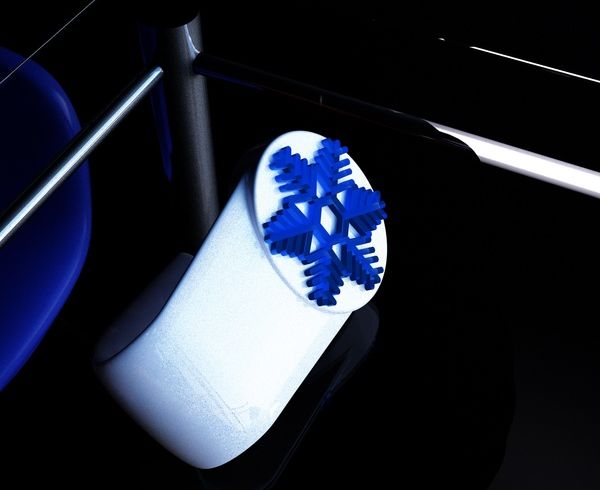 Often, it so happens that we tend to leave our refrigerator doors open after use. This leads to a lot of energy loss as well as loss of cooling from inside. If the cooling is lost, we would end up stuck with a lot of rotten fruits, vegetables and other dairy products. To prevent this from happening on a daily basis, designer Federico Perruccio, a product designer from Milano, Italy invented the Snowflake.
As it is said, don't judge a book by the cover; similarly, don't judge the utility of this minuscule device by the size. Once fitted onto the door of the fridge, it would emanate a bright icy blue glow. The reason behind the name is the shape of the snowflake which has been embossed on the exteriors. This design is what glows once fitted on the door.
How it functions is pretty simple. The technology behind it incorporates an energy saving technique and is based loosely on the concept of a pressure sensor. So, all you need to do is fit the available tab between the door and the body of the fridge. If there is a pressure leak through the door, the RGB LED lights on the device turn to a bright red, thereby, warning the user of the leak.
As mentioned, the concept is fairly easy to understand and makes use of very simple technology. Bring home this device and secure your refrigerators forever. No more need to lose out on precious energy and suffer anxiety due to increased electricity bills.
Via: Behance