Flood Damage Restoration
When you have had flood damage, you want to make sure that it is remediated quickly. You don't want your home to sit with water damage. To do this, you need a good company that you can trust.
Flood restoration can't be done by just anyone, they must have experience in doing it. It is a difficult job, and one that you can't do alone. There are too many things at risk, such as mold and mildew growing.
There can be more than one way that your home can flood. It can be from the weather, or it can be from pipes bursting or an appliance breaking. That is when you need emergency water damage restoration to clean your home. This is the one way that you can make sure that your home is restored without long-lasting damage.
This article will help you to learn how to choose the correct company to do the remediation of your home. It will give you some ideas on what to do yourself to get ready for the company to come out. You can do more research to get the information that you need.
Tips on Choosing a Restoration Company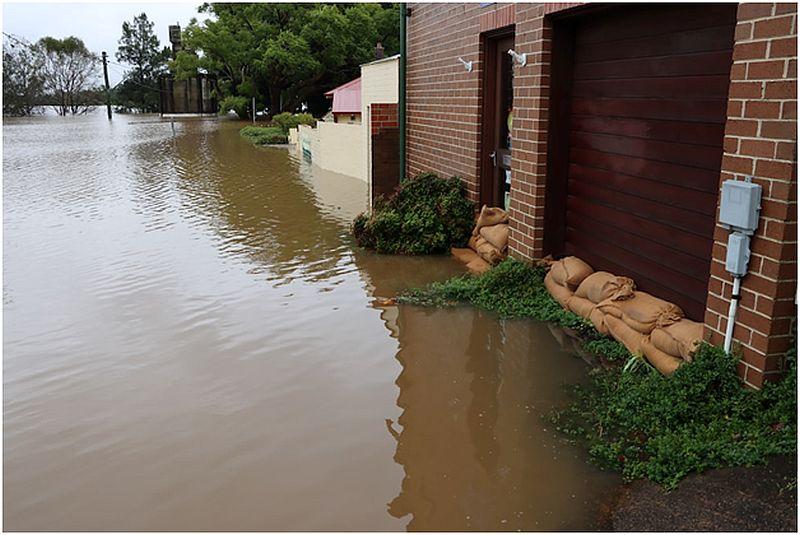 1.    Experience
You want to have a company that has many years of experience versus one that has just started. If the website doesn't explicitly tell you how many years they have been in business, you should call them and ask how they were involved in major disasters in your area such as a major flood or hurricane. Their answers can help you to determine their ability to do the work in your home. 
If you have had flood damage to your home and the company hasn't done flood restoration before, this would be a problem. That is why you need to make sure that they have experience with your specific type of damage. 
2.    Certifications
There are certifications that the company should have to be able to be in business for water restoration. One such certification is by the Institute Cleaning and Restoration Certification:https://iicrc.org/. The companies' websites should have this information for you. 
You could also call the Better Business Bureau to find this information. Your state government will let you know who has the right certifications for flood restoration. These are just two different ways to see who is certified.
3.    Reviews
Read online reviews to see who has the most experience in your area. You can see how satisfied others have been with the services of different companies. There might be a few bad reviews but focus on the good ones. 
Reviews are important because they tell you why people were satisfied, not just if they were. Choose a company that has more positive reviews than negative ones. This will help you to find one that knows what they are doing.
4.    References
You also want to read the references from the companies and then follow up on them. When you ask for references, the company should have some that are readily available for you. This will give you a better idea of the work the company does. 
Call the references and see if you can come to look at the work that they have had done. The references should expect this and allow you to come take a look. This will help you to get a better idea of the scale of the work that will be done in your home. 
5.    Variety of Services
You want to choose a company that has many services to choose from. You want them to be able to fix the initial water damage, but you want the same business to be able to help you with mold remediation if that is needed later on. 
There may be other services that are offered, as well. See what they offer so that you might take advantage of the services if needed. This way you can utilize one company that you trust instead of many. 
6.    Available 24/7
Floods can happen at any time during the day or night. You want to be able to have someone come out in the middle of the night if that's when the flood happens. You must realize that you might be charged a premium price for after-hours care. 
7.    Written Estimates
Ask for them to give you a written estimate for their services. You will need this for an insurance estimate. Your insurance company should be able to tell you what type of estimate you need. 
The business should be able to give you a written estimate after they have inspected your home. They should be able to see the damage that has been done and know how much time it should take to get the job done. This will let them know the cost involved in doing the job.
8.    Latest Technology
You want the latest technology that is available to help you restore your home after flood damage. This will help to ensure that you get the best service available to you. Ask how new their equipment is and how often it is maintained. 
9.    Check for Insurance
You want to ensure that they have insurance for their business. Things can sometimes go wrong during the restoration period, and you want to make sure that they are covered. Any service that you have in your home should have some type of insurance. 
10. Communication
You want them to be able to communicate well with you. This is important so that you know what is going on at all times. Your first communication with them will help you to know how they intend to carry on. 
Conclusion
You want a company that can restore your home after a flood to be reliable and trustworthy. You want to be sure that they can do the job that is necessary to keep your home from further damage. They should have many years of experience to make sure that they can do the job the right way.
You also want them to be able to communicate well with you so that you always know what is going on. This will help you to make sure that the job is being done the right way throughout the different stages of the work. An experienced company will already do this for you.
Article Submitted By Community Writer