Adding an extension to your home is a way of creating more space, updating your property, and adding curb appeal. You can design your extension to suit your requirements – there are single-storey options perfect for kitchen extensions, as well as open-plan kitchen diners. You can give your home a more modern, spacious feel with a new kitchen – read on to find out how investing in a kitchen extension could benefit you.
Types of extension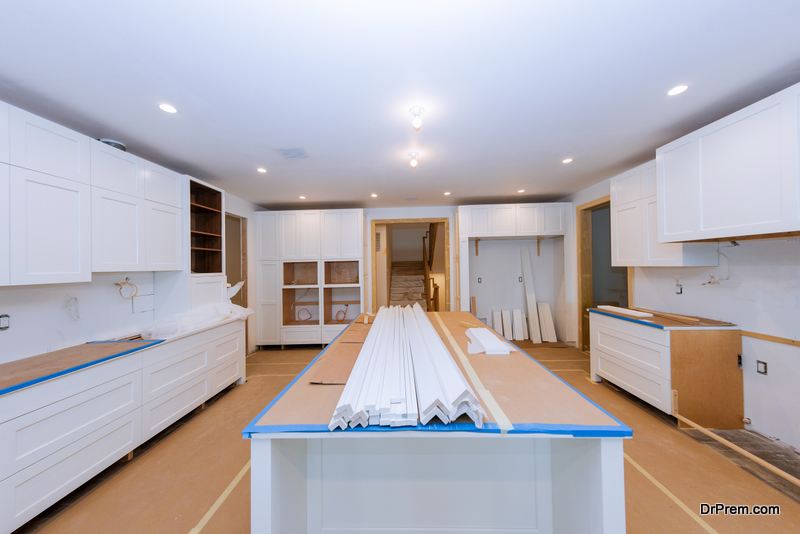 When deciding to upgrade your home with an extension, it is best to do a bit of research and find out the different types of extension you could choose, and which would suit your property best. Some of the options that you could choose from are:
Single-storey extensions: This is the overall term for an extension that can add a new room to the ground floor of your home. They are perfect if you need to create more space, whether that's by adding a whole new room or as a way of extending a room you already have. There are a couple of different types of single-storey extensions…
Wrap-around extensions: and this is one of them! These are ground floor extensions that wrap around the home to create a flexible living space. They are built in an L shape and can add the necessary space needed for a kitchen extension.
Rear extension: As the name suggests, these types of extensions protrude from the back of the house, which means you can extend your kitchen to suit your needs, and with the relaxation of planning permission, stick to the rules and you can add to your property with ease.
Benefits of a kitchen extension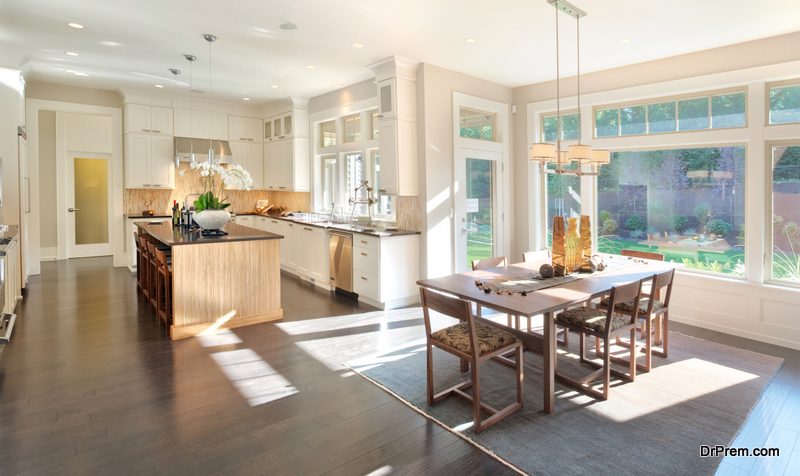 There are many reasons why we choose to extend our kitchens. They are the heart of the household, used for socialising, cooking, eating, and relaxing – so why not enhance your home with a modern, stylish update? Here are three reasons why you should invest in a kitchen extension.
1.    More storage
One of the most important elements in your kitchen is storage. Pots, pans, and utensils among other things all need space to be stored in a way that you can access them easily. If you have a small kitchen, you may not have a lot of storage space – your kitchen could end up looking cluttered, and you could end up with a reduced worktop area as your cupboards are overflowing! Extending your kitchen can put a stop to this. You can add more storage as necessary, so everything has its place. You can also create more room for worktop space so you can prep with space to spare.
2.    Updated technology
If your kitchen is old, or you haven't made any upgrades to it since you purchased your home, your kitchen tech may be outdated and due a bit of an update. A kitchen extension allows you to choose your new kitchen fittings, from built-in ovens, or dishwashers that are integrated to save space or smart technology like touch-free taps and electric hobs and cookers. These new pieces of tech can improve your overall experience – they can add to the functionality of your kitchen and save you time (as well as looking the part!)
3.    Space to socialise
Your kitchen is one of the rooms in your home that sees the most visitors, so you need a space that can accommodate friends that pop round for a cup of tea and a chat, as well as family mealtimes. A lot of modern homes are opting for an open-plan kitchen – this means you can cook and eat in the same, spacious room. Many benefits come with open-plan layouts, like extra space and additional natural light. You can add kitchen islands, tables, or breakfast bars to separate your cooking space, from your relaxing space to retain some structure.
Article Submitted By Community Writer