Once the spring season arrives and the temperatures warm up, you may be ready to start improving your yard and dressing up your space. For many, this may include adding some fresh mulch and flowers to your flower beds and fertilizing your lawn. While these are common steps to take to give your space a spring overhaul, you also want to consider a few other important factors. The fact is there are many things involved when taking care of your property in the spring than simply beautifying the space, and these tips can help you to give your property the full attention it deserves in critical areas.
Watering Your Yard
After the winter weather subsides and temperatures warm up, you will have an increasing need to water your lawn and flower beds. If you have a sprinkler system, you may have winterised it in the fall. Therefore, you may now need to prepare it for use once again. If you do not have a sprinkler system installed, now may be a great time to talk to a professional about the installation of a new system for your yard or you can check the internet on how to do it yourself. This can help you easily water your lawn and gardens. Remember that keeping your lawn properly watered can also help you to avoid foundation issues, tree damage and other costly types of damage.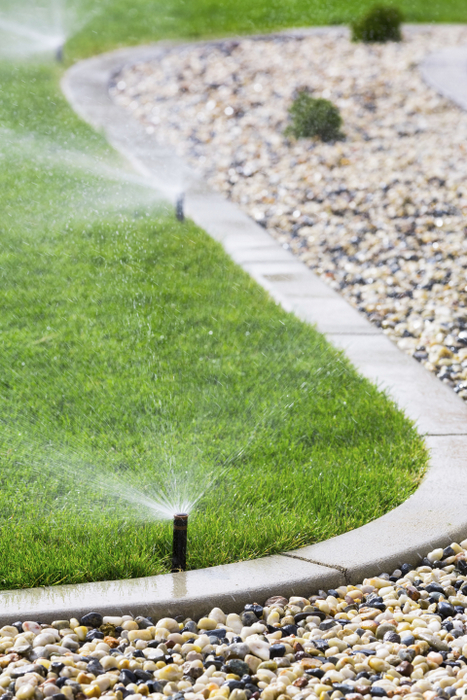 Looking for Signs of Damage
As you walk around your yard and do some spring cleaning, you may consider looking for signs of damage left by the winter weather. For example, the frigid chill of winter may have been enough to crack a pipe that runs in the ground under your yard. These are pipes that carry waste to a water treatment plant as well as fresh water into your home. A leaking fresh water pipe may leave a wet spot in your yard or an area that is more lush and green than other areas. A leaking waste water pipe may leave an unusual odor in your yard. These should be repaired quickly.
Spotting Signs of Pests and Critters
The warm weather will also encourage pests and critters to become more active, and you should be aware of their presence on your property. These may be biting or stinging insects, rodents that carry harmful diseases or critters that can damage your property. Look for droppings, signs that they have gnawed or chewed at your home or trees and more. You should have your property treated quickly if you notice signs of pests or critters on your property.
While you certainly want to give your property a much-needed spring overhaul, you should also keep these points in mind. These factors will each help you to better maintain your property this spring and beyond.
Article submitted by Community Writer