What makes gray kitchen cabinets so appealing? The color can have a remarkable effect when incorporated into a kitchen space and done right. Gray is multilayered in its potential as a design element, capable of creating an atmosphere that is relaxed, yet exciting, or neutral but exudes an inviting warmth. Whether you want to create contrast, add textured variations, or create a space that is uniquely you, gray kitchen cabinets are great for any kitchen makeover.
Styling gray kitchen cabinets can be tricky but doable. Here's a look at 4 awesome ways to style gray kitchen cabinets.
1. Pair Gray Cabinets with Natural Materials and Warm Colors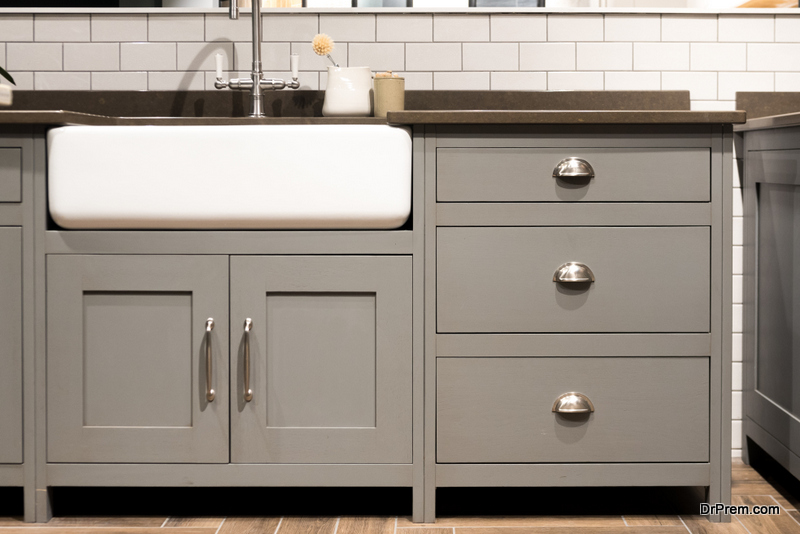 A kitchen is expected to be warm and inviting, and gray cabinets can create this feel, but you have to pair it with the right design elements. Gray is a color that can appear cold and gloomy, which can make a space look drab or dark. You have to think about the gray color temperature and if it's compatible with your pairing. To prevent your space from appearing particularly cold, pair your gray cabinets with warm, natural materials, like stone and wood and bold accent
colors, like orange, cherry red, and yellow. These materials and colors will help to add vibrancy to the kitchen space and make the cabinets eye-catching.
2. Mix Subway Tiles With Gray Cabinets
You can create a truly beautiful kitchen by mixing your gray cabinets with subway tiles. Not only can you design a unique back-splash, but you can create a space that is classic, timeless, and inviting, as well as chic and classy. Blend a subtle gray cabinet, for example, with subway tiles for added depth to your kitchen and making them a point of visual interest. Subway tiles may be the finishing touch that your kitchen needs to highlight your gorgeous gray cabinets.
3. Maintain a Neutral Palette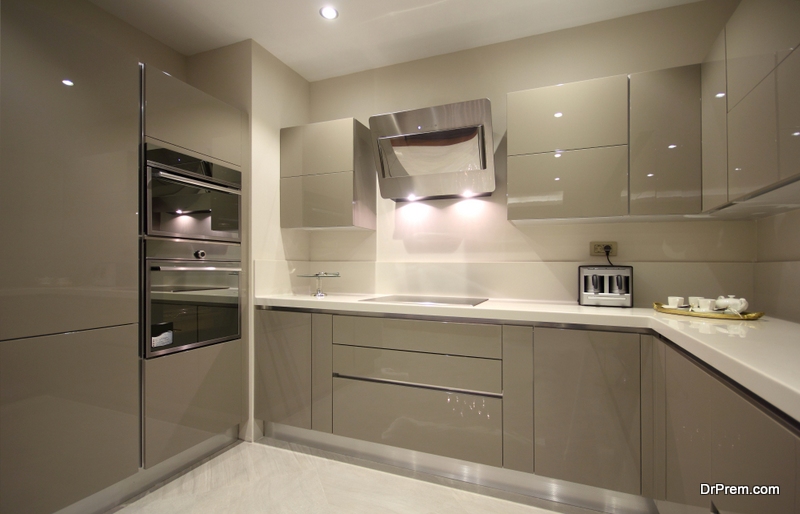 While gray is an unconventional choice in kitchen cabinetry, it can create the perfect kitchen space. There is nothing wrong with using a restrained or neutral color palette to allow rich materials, like marble and oak wood, to stand out without clashing. White kitchen designs, for example, are neutral kitchen color elements that match with gray cabinets. This color combination is common in many kitchens with gray cabinets, where white is used to provide contrast and minimize the dark feeling that can be created by some grays. Gray cabinets can be paired with other neutral colors, like other gray hues, beige, lilac, and greige for brightness.
4. Throw Some Blue Color in Your Design
Blue can add sparkle to your gray cabinets, as well as the kitchen space itself. Blue and gray work well together and pairs naturally. As a backsplash, blue can be elegant and calming, enhancing the appeal of your cabinets. Take cool gray cabinets, for example, and pair it with a lighter shade of blue for a crisp clean look. Combining blue and gray also complements complex kitchen floor tiles whether they are light or dark in color. Mixing in some blue with your gray cabinets creates versatility and a remarkable design.
Gray kitchen cabinets take kitchen design to a new level with sophistication, class, and timelessness. It can be a challenge to style your gray cabinets and make your kitchen warm and inviting, but these tips can be useful in your next kitchen design job.
Article Submitted By Community Writer