Hardwood Planet is something that can change the aesthetics of any room. Whether you want your house's decor to have a classical theme or contemporary, hardwood flooring's versatile nature can blend in with every kind of décor. Its beauty, style, and comfort are unbeatable. If you are renovating your house, then wooden flooring is one option you should consider. Even with wooden flooring, there are various options that you could choose from. One of the most popular options is White Oak Hardwood flooring. Here is all that you need to know about white oak hardwood which is an affordable exotic wood species.
What is White oak hardwood?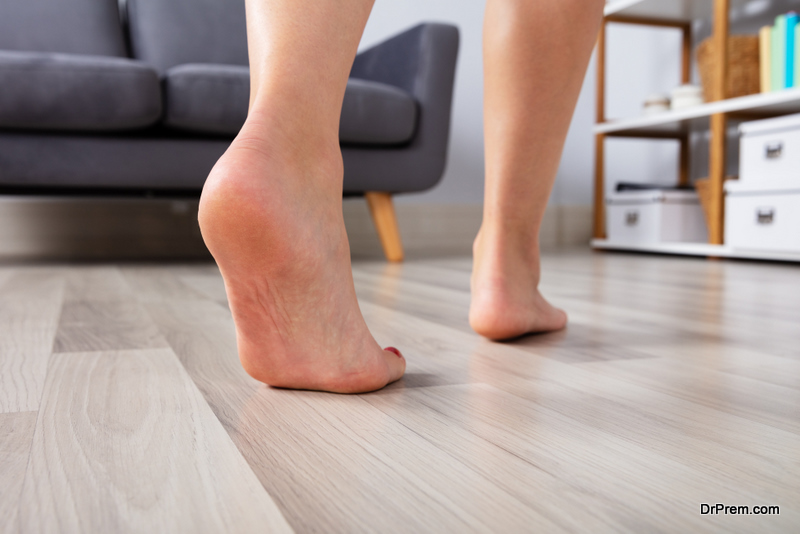 White oak hardwood is engineered hardwood flooring that is made up of white oak limber. The strips are extra-long and comprise three layers. Each strip has been engineered T & G. You can install a square edge flooring above or below the grade. This is glued down over concrete, plywood, or wooden subfloors. It could also be nailed over a wooden subfloor. To enhance the hardwood plans' internal balance and reduce the possibility of the twisting and warping of the slabs, White oak wood is used for the central core and the bottom layers, instead of softwood, which is usually used.
The white oak wood gives the floor a solid middle core, which increases the thermal and sound insulation of the flooring. They can generally be matched with any hardwood flooring stain sample that you might have. 
Why should you consider choosing White Oak hardwood flooring?
1. Durability
Whenever you are opting for a hardwood floor, one of the essential qualities that you look for are its strength, density, and resilience. All of these qualities are offered by the white oak hardwood flooring. The slab's closed cellular structure makes it ideal for interior finishing like hardwood flooring, furniture, and martial-art weapons. 
2. Pleasing to the eye 
One of the reasons why hardwood flooring is popular because it is aesthetically pleasing, and white oak is no different. The grain markings and the availability of various white oak flooring colors make it an even more appealing option. The wood is darker than red oak and even maple. The grey and brown undertones with cooler hues of white oak wood make it stand out and separate from red oak and maple. This nature of white oak wood makes it versatile, and it compliments various kinds of interior designs. The wood also stains well and can complement different finishing's like a whitewash, grey, and darker tones. 
3. Moisture Resistant
White oak is more resistant to moisture as compared to other popular hardwood options. No hardwood type can ever be completely waterproof. Only the capacity to absorb moisture differs from wood to wood. 
4. Resistant to fungus attacks 
When one thinks of wood, they tend to worry about insect attacks or fungal attacks. With white oak, you don't have to worry about it because its high tannin content makes it resistant to both.
Article Submitted By Community Writer