What is the difference between a lovely interior space and one that is an eyesore?
It simply is interior decoration. Frankly, the answer does not get any more true than this. Major players in the hospitality sector have this understanding and take advantage of it. They do this by seeking the help of interior decorators and adhering to common design principles.
Well, the truth is that you can also benefit from the positives of interior decoration. You can do this by adding, removing, and readjusting some details within your space.
In this article, we will be discussing some common interior decoration mistakes and how you can rectify them. Just in case you discover that you are guilty of one or more design crimes discussed here, there is no problem.
All you are to do is take the tips shared here and implement them as fast as you can. By so doing, you will notice how much life and glamour you would be adding to your personal space.
Interior Design Mistakes and How to Fix Them
For the most part, many of us think we can satisfactorily handle our interior design. This is often the case until we see how we have bungled things.
Without wasting time, let us get right to discussing some common design mistakes and how to deal with them.
Use of Curtains and/or Positioning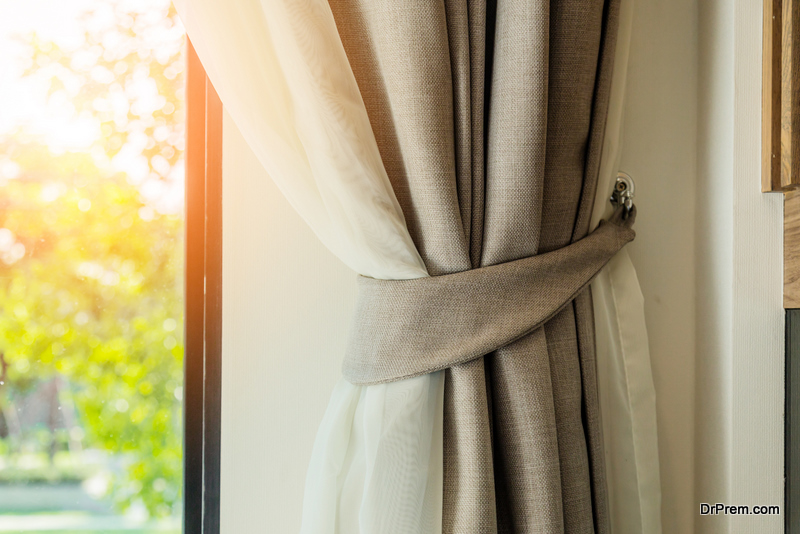 In the first place, the use of curtains should be determined by functionality and style. This means that it should play an essential role as well as complement your interior decoration style. Interior decoration style is important because some varieties require a very natural approach to lighting.
Often, this requires that the glamor of the exterior be reflected inside. You can achieve this by omitting the use of curtains or window blinds. A typical example is what we have with mid-century design pattern.
So, you have to be certain that curtains fit into the particular design statement you are trying to make.
Positioning is critical if you eventually decide to work with window blinds and curtains. Particularly, your curtains have to be very close to the ceiling. This gives your space a good look as it will not look cramped.
Many people make this mistake and if you do, you have to readdress the situation. This will involve getting curtains that have more length as it is better when curtains are as close as possible to the ground.
As a rule of thumb, the length of the curtain should at least be above the skirting boards. This will make the expected beautiful design of the skirting board revealing. And speaking of getting the expected beautiful design, you need modern skirting boards for modern homes to achieve this.
Furthermore, the curtain's rod should be wide enough. It should be such that the windows are well revealed when the curtains are opened. With a tight rod, the proper view of the window will be restricted. Ventilation of the interior space can also be affected.
So, this is both about functionality and style. To have your curtain properly positioned, the rod should extend well beyond the side of the window and not right at the top edge.
You may want to ensure that the length of the rod is almost 3 times wider than the horizontal length of the window. With this measurement, this problem should be well taken care of.
Wrong Placement of Artwork
Having artwork inside is not a bad idea. It makes a bold statement about your desire for aesthetic appeal as well as conveys the message of the artwork to you and everyone that comes in contact with it.
However, you should at least get the placement right if you must use artwork. This is so that your space does not look unattractive. The problem with artwork placement is how people fix them too close to the ceiling. This is wrong!
Also, you should not fix the artwork too low. Rather, the center of the art piece should be somewhere around eye level. This is apparently subjective because it is determined by various heights.
There is therefore a rule of thumb due to this lack of positional clarity; you can place the artwork to allow the top to be on par with the top of your door and/window frame.
This way, the art piece will likely be at/somewhere close to your eye level. Furthermore, it will be easy to notice – making a bold aesthetic and structural statement.
This rule also applies to having a bunch of artwork within your space. This is especially if you are bent on having all of them clustered together.
The bottom line is that you should not hang your artwork too high or too low. It should simply be easy to notice and appreciated.
The Use of Rug(s)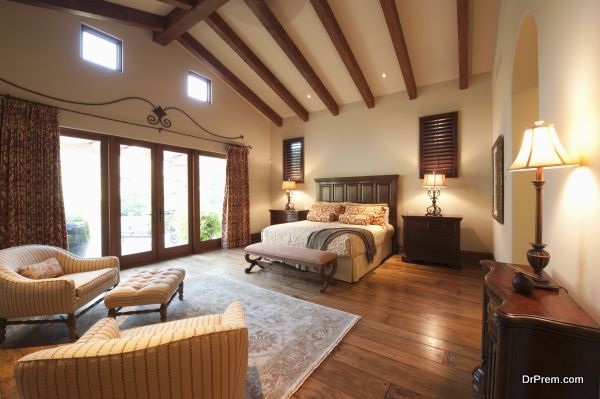 This mistake is also high up on the list with the others. The problem is not the choice of the rug as that is dependent on taste and design pattern. However, the placement of the rug is critical regardless of the design/pattern chosen.
The rug should be in perfect cohesion with the room and especially the furniture. It is wrong to have your rug not extending well towards the sofa or furniture.
The ideal thing is that the front end of your furniture is at least covered by the rug. It will also be nice to have it extend beyond the back of the furniture.
This rule also applies to places like the dining area, not minding whether the rug is circular or not.
For more information on the subject of interior design mistakes and how to correct them, you can read this article.
On a Final Note
Not everyone can function as an interior decorator. However, getting a good interior décor is a question of attention to detail and avoiding certain design pitfalls shared here.
So, in light of this, you should pay attention to these things and see how your personal space would be transformed.
Article Submitted By Community Writer