Changing up your flooring may feel like one of the largest decisions any new homeowner can undertake.  These changes can put your home sections under lockdown for hours or days and are extremely expensive to undertake.  Despite this, many people still see the perks in them and want to make their homes as custom as possible.  If you're having trouble deciding which flooring to use, here are the top four types of new flooring– and when they're best put to use!
1. Wood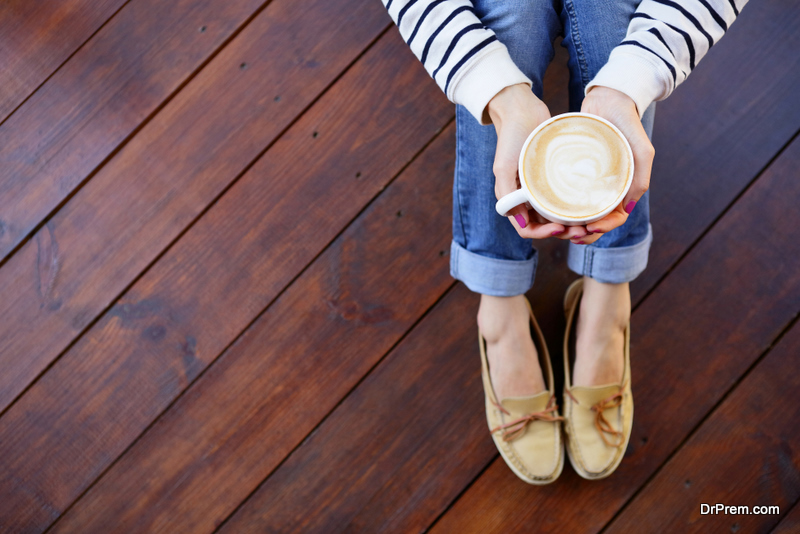 Hardwood flooring is so popular that nearly every house buying show out there has a segment about it.  People like that wood floor is sleek and timeless: and that you can put in heated flooring with it and enjoy having warm feet through the winter.  Wood is the most expensive option on this list and will leave your wallet crying for help after just a couple of rooms.  Although this type of flooring can be used throughout the home, the main places focused on it are the kitchen, bathrooms, entryways, and stairs.  You can have wood flooring in bedrooms and living areas, but you'll want to invest in soft rugs to give your feet some comfort.
2. Carpet
Carpeted floors go in and out of style every couple of years.  Instead of dealing with cold wooden floors that leave your feet covered in dust and debris, if you don't sweep every day: carpet is soft and forgiving.  You can get this flooring in several different styles, finishes, colors, and textures, making it the most customizable of all of these flooring types.  Of course, the carpet does have its limits.  You shouldn't use this flooring in your kitchen, and it absolutely shouldn't make an appearance in any bathroom.  Even though these were alright rooms to carpet in the 1970s, there are more strict social rules on where you can carpet.
3. Tile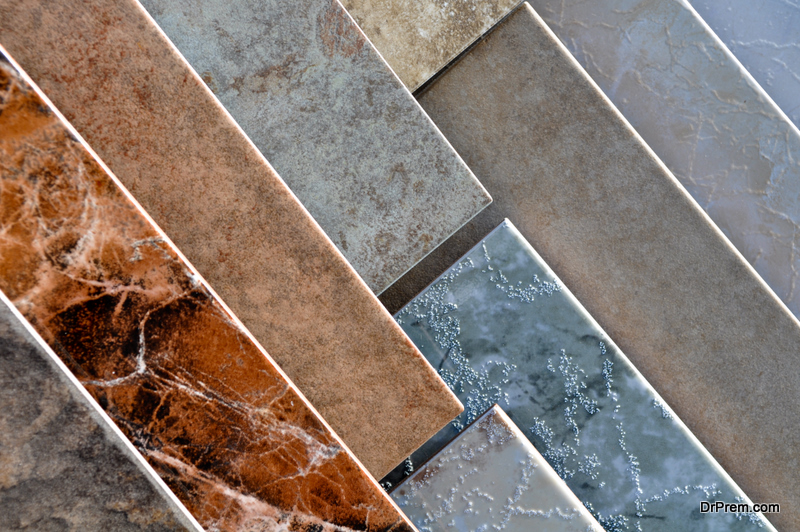 Tile is one of the most beautiful styles of flooring you can put in.  You can create endless designs, beautiful color choices, and patterns that show off the shape and size of each room you put tile in.  Usually, it's used in just dining rooms, kitchens, and bathrooms: but some homeowners also use it in their basements and laundry rooms.  Consider what type of tile you like, and then shop through for styles and colors.  Grout can be difficult to keep clean, so it's vital to emphasize maintaining it little by little instead of just scrubbing it every couple of months.
4. Laminate
Laminate flooring has fallen out of style in recent years.  This fall from grace is unfortunate since the kinds of laminate flooring are more varied than ever.  You can find it replicating wood flooring in houses for sale in Toronto or recreating tiling looks in Banff.  Laminate flooring is made of many materials to recreate the design of another material.  The good thing is that it's easier to clean, harder to scuff up and ruin, and relatively cheap to put in.  Unfortunately, it's not as popular and may make it harder to sell your home in the end.
Article Submitted By Community Writer