It seems like there's always something to do around the house and you may get tired of the continuous projects and repairs. This shouldn't deter you from trying to switch up the look of your house as there are some projects you could do that don't take too much of your time. One such project is flatpack extensions. These house extensions have become very popular in recent years as they are a great way to add an extra room to your existing home without having to buy a bigger living space. The overall cost of flatpack extensions depends on many factors, but the end result will certainly provide you with many benefits in the long run.
Since installing flatpack extensions may be time-consuming and costly, there is an alternative way to add more space into your current home and that is by installing a prefabricated extension. This type of structure has been predesigned off-site and it is immediately ready for installation. There are countless options available for your home addition which range from small build components to fully-finished structures that can suit any homeowner's style. So, if you are looking to gain more room in your home, here is everything you need to know about prefab extensions from the many types to their benefits and drawbacks.
Types of prefab extensions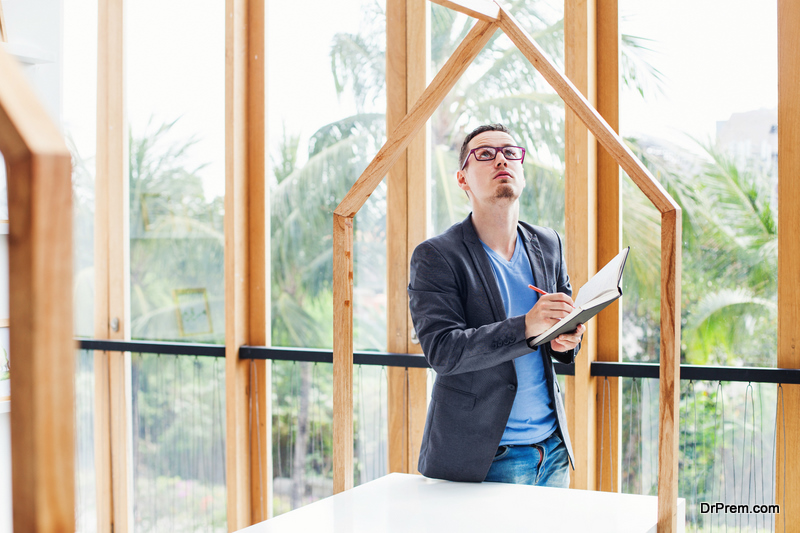 Depending on what your reasons are for adding more room in your home, each type of prefab extension serves different purposes. For that reason, it is important that you do all necessary research in order to choose the right pick to meet your needs and requirements. However, if you aren't sure what you are looking for, here is a brief overview of some prefab extensions you could go for.
1.Steel prefab extensions
Steel prefab extensions are in fact easy and quick to assemble and can be made from lightweight or galvanized steel which includes insulation on the outside of the masonry frame. This type of extension is a very popular choice among homeowners who want to construct a conservatory or an orangery in their home. By opting for this type, you can decide whether you want your extension to be set below the ceiling line or fit within the floor space. A major benefit of steel prefab extensions is that they can last for a long time especially if made from galvanized steel.
2.Timber prefab extensions
Timber prefab extensions are made from plywood sheets and are another very common type of extension which is popular among homeowners. They are also very quick to install as a result of the material that is used for constructing such a home addition. In fact, timber is a very environmentally friendly material with great insulation properties which can additionally help you save up on your energy bills. These extensions can be produced in any style which means they can easily blend with any house design whether it is brick finish, render or wood.
3.SIPs prefab extensions
Structural insulated panels (SIPs) provide the highest quality foam insulation which is placed between two structural panels. As a result of the insulation properties of the SIP panels and the extreme air tightness as opposed to the traditional brick, opting for a SIP prefab extension means saving up on your energy bills. As they are also very quick to install, it is believed that the construction time reduces the build time by up to 75%. Depending on your design and needs, the SIP extension can be also used for creating a conservatory or another traditional home extension of your choice.
How much do they cost?
As it was mentioned at the beginning of this article, there are several things that must be taken into consideration which affect the overall cost of installing a prefab extension. In fact, the overall size and design you are going for will have the most impact on the total cost. From planning your extension to the materials that are going to be used to decorating the interior, there are often many additional costs in between that you should be prepared for when installing your new home addition. If you want to save a large chunk of your budget, you can also do the extension yourself. Just remember this would be a viable option only if you are confident in your abilities because poor constructions can lead to more expenses.
The benefits and drawbacks of installing a prefab extension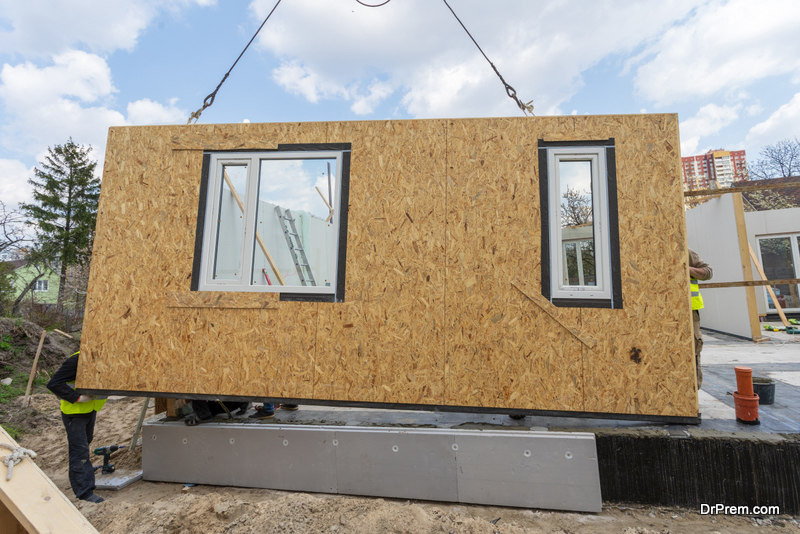 There are many benefits to installing a prefab extension. First of all, they are cost-effective and can save you up to 25% as opposed to traditional extensions. In addition to this, there is the presence of minimal labor which further reduces the total cost for installation. Secondly, some extensions are eco-friendly which means the materials that are going to be used have little impact on the environment during construction. Thirdly, since they are prebuilt in factories, they are practical and very easy to install. Lastly, one of the most important benefits is that they can blend in harmoniously with any home style.
On the other hand, there are some drawbacks to installing a prefab extension. One major drawback may occur if you decide to attach the extension yourself. You may not have all the necessary skills which may lead to poor workmanship and even cost you a fortune in repairs. Also, while having a prefab extension may increase the value of your home, there may be homebuyers who might be put off by the extension if you were to sell your home. Depending on your location, the transportation of the extension can be expensive as transportation companies might charge you to get the parts safely to the construction site.
Final thoughts
There is no doubt that having extra room in your current home is always welcome. No matter if you want to gain an extra seating area or you are simply looking to create a peaceful haven in your home, such home addition is certainly a more affordable option than buying a new house. Prefab extensions have many great benefits and can create an extremely unique and breathtaking space for you and your family to enjoy. The only thing you have to do is pick the materials and design.
Article Submitted By Community Writer