In terms of advancements in technology, we live in a perfect time. We have revolutionary viewing through streaming sites (which also studies our viewing habits so that suggestions are customized), surround-sound television sets delivering beyond high definition picture quality, and all the capabilities of a personal computer on our compact phones. But in a world of smart devices, there's one other tech a lot of us haven't really taken advantage of: the smart vacuum cleaner.
Vacuuming can be monotonous, and in this fast-paced world, to do it manually can be a waste of time. This is why getting a smart vacuum cleaner can help keep your house clean without devoting your precious time doing so. Here are other reasons why you should consider getting one.
1. No manual operation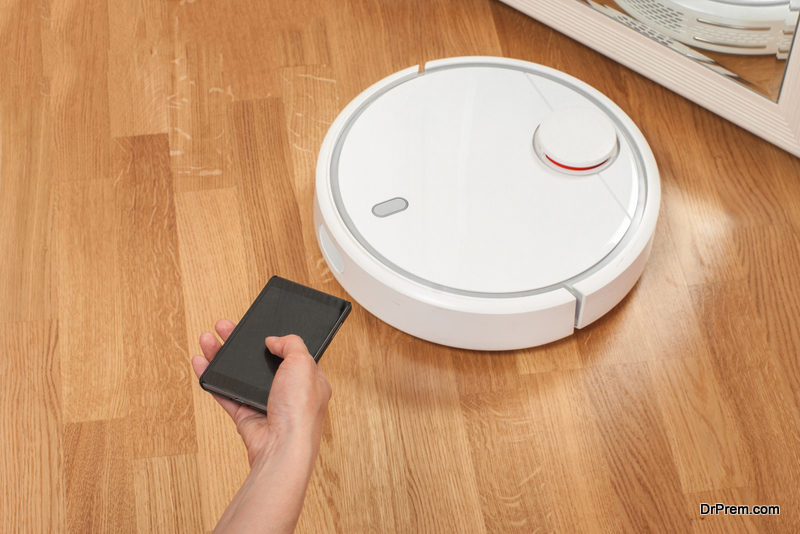 One of the biggest advantages of smart vacuum cleaners is its automation. This is perfect if you or anyone in your home has a disability or is too sick to move. Smart vacuum cleaners come with a navigation technology which allows it to map its surroundings and clean around furniture. The elderly suffering from joint problems can have this at home to help them with hard to reach places under really heavy furniture. Some smart vacuum cleaners can be preset to clean on a certain time of day and requires very little maintenance.
2. Can be controlled remotely
Your other activities can take precedence over cleaning when you have a smart vacuum cleaner. Since you don't have to oversee its operation, just schedule what time they need to be on when you leave the house. Some also come with an app you can access on your mobile so you can control when to activate it again.
3. Cleans different surfaces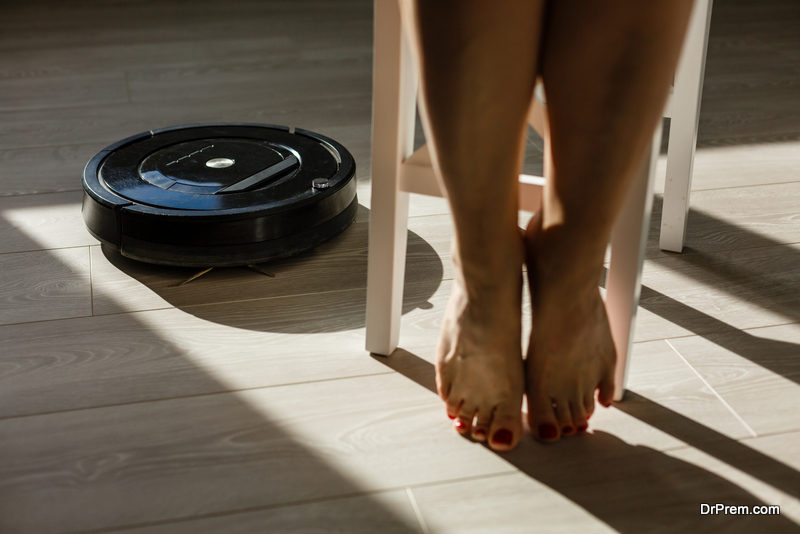 Apart from mapping its environment, its sensors can also detect the kind of surface it's cleaning. If you normally have to buy different kinds of vacuum cleaners for carpet, wool, wood, and tile — with a smart vacuum cleaner, you can do away with all of that.
4. Adjustable cleaning settings
There are areas in your home that are bound to be dirtier than others. Mostly, these are areas that receive a lot of foot traffic like your living room and kitchen. Another trick the smart vacuum cleaner sensors have is adjusting its cleaning settings appropriate to the area they are in. So you won't have to worry about cleaning your carpets in the living room again, the smart vacuum cleaner has most likely spent a good amount of time making sure its pristine and clean.
5. Charges on its own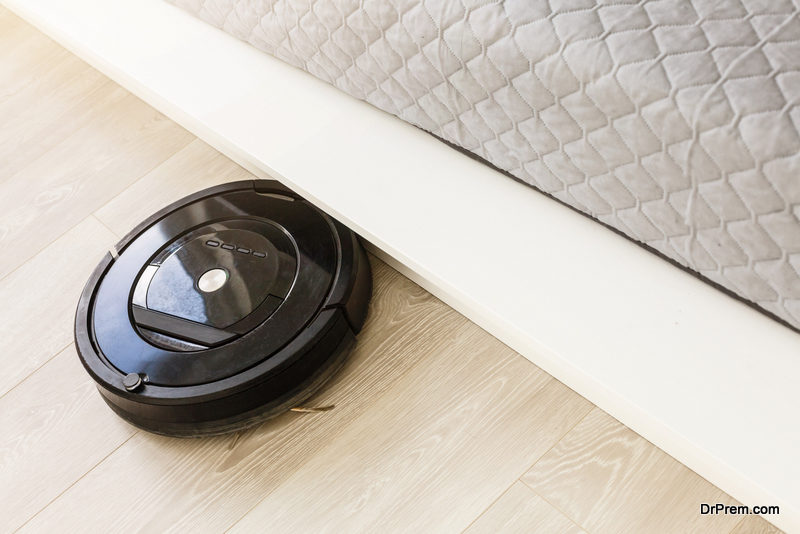 Just like other smart devices, this vacuum cleaner needs to be powered up to operate. But unlike your smart TVs which need to be plugged or your smartphones which need to be charged every now and then, the smart vacuum cleaners does on its own. After finishing a task, it will roll back to its docking station so it can charge while it's idle. It will only move again if you've preset it to move on a certain time or if you've activated it remotely from your mobile app.
It is low maintenance, can fit into really tight spaces, and is very convenient to have if you have a busy schedule. So consider these the next time you're on the fence about purchasing a smart vacuum cleaner.
Article Submitted By Community Writer