The summertime is one of those times when upgrading your home wouldn't be too much of a hassle. It is also one of the seasons to spend lots of time outside your home garden and hang out there or have your meals at, as well as the time when rains can happen. So what better way to be able to do both by installing a pergola. It's perfect for having a barbeque outside and also for shielding against too hot or wet weather.
1. Extension of living space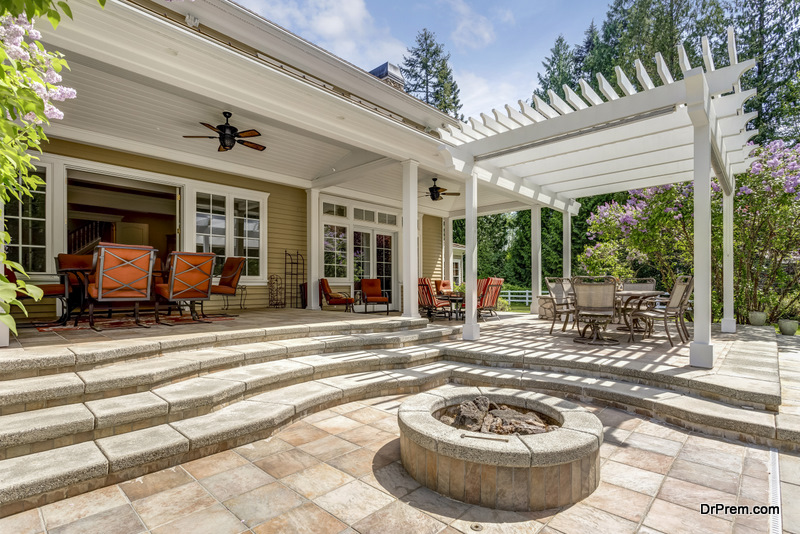 A pergola is an outdoor, mostly garden, structure that you put at the back of your home or at an area where there's extra space to create a shaded pathway or sitting area. It extends your living space, where you can put chairs or tables, and allows you more time outside, even under the glare of the sun, because it allows the breeze in but gives protection from direct sunlight. Adding a pergola to your deck or patio, along with a few choice furniture, can make your home feel bigger and can make it feel less ordinary. It's a good place to entertain guests, as well, as you're sure that no change in weather can affect your time together.
2. Additional sunlight
A bit of sun is always a good thing. A healthy dose of vitamin D never hurt anyone. It is important for regulating calcium and phosphate and really helps out with having healthy bones, teeth, and muscles. Getting some vitamin D can also help with avoiding getting sick with muscle weakness and pain, myopathy, and rickets in children. Hanging out outside under a pergola helps with just that.
3. Makes you feel like you're on a private vacation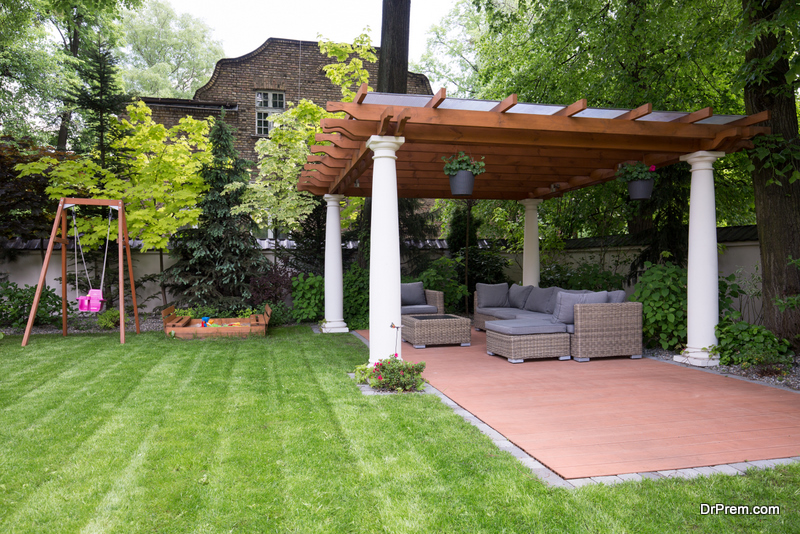 Having a pergola in your home that is pretty enough can make you feel like you're on vacation. It can give off the impression that you're away from home and can help give you relaxation. While going out to an actual beach or area to get some fresh air, having a pergola at home can help solve that issue with an added bonus of not having a crowd or people in the vicinity to impede with your privacy. It is also secure and safe, as you will be at home. You need not worry about intruders.
4. Easy maintenance
They're also incredibly sturdy. As long as you maintain them, they can last you for 10 – 12 years. You can either stain or paint them for maintenance, depending on the material that you used or bought. It's that simple and easy.
5. Adds beauty to your home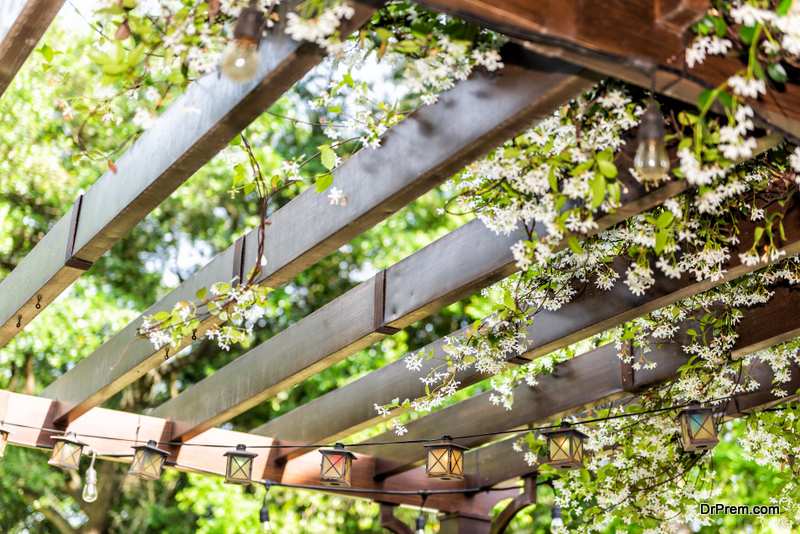 Pergolas also add beauty and a certain aesthetic to your backyard. It can make you feel like you're in the Mediterranean and hanging out by the sea. Architecturally and structurally, they're pleasing to the eye, especially when you add climbing plants to the structure. With this, it also adds value to a home. Outdoor living has been increasingly popular in recent years and a home caters to exactly that. If and when you do decide to put your home in the market, having a pergola can increase your ROI from between 50% – 80%.
If you're looking to add something more to your pergola, one thing you can do is add plants. They can look very pretty and even add more shade. If you're not interested in maintaining more plants, you can use straw, branches or bamboo and just tie them with string or twine. You may also add a canopy, fabric sails, drop cloths, roller shades, or mesh. All of these things are affordable but can beautify your pergola even more. Consult experts such as Affordable Pergolas in Melbourne to assist you in making a life changing decision in home improvement.
Article Submitted By Community Writer