Does it seem like a shame to put away your entire beautiful holiday decor for most of the year? Your nativity scene and anything with Santa on it might look out of place in the summer, but you can enjoy many of your Christmas favorites year-round. Here are some ideas for getting the most out of your Christmas decorations.
Sparkling Easter ornaments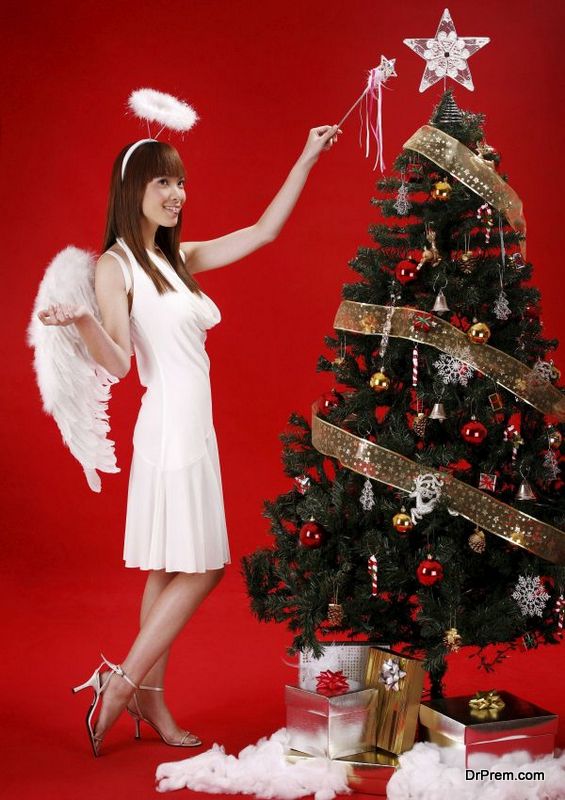 Add pastel Christmas tree ornaments to your decoration mix at Easter. A big bowl or basket lined with shredded paper and piled high with pastel ornaments makes a lovely centerpiece. Fill a vase with spring blossoms, and scatter pastel or white ornaments around the base. Arrange traditional Easter decor like bunnies and baskets in groups, and add a few sparkling white or clear Christmas ornaments into the mix for a little extra texture and a festive glow.
Patio lights galore
Tiny white lights bring magical enchantment to just about anything they touch. Why hide them away until next winter? Stretch cording overhead around your patio or deck, and drape it heavily with twinkling lights to offer ambient lighting and make your space more welcoming in the evenings. You can't go wrong with this idea if you aim for a casual, haphazard arrangement instead of a stiff, formal one. This also works best if you're generous with the lights. If you need more lights, you can order them any time of year from online suppliers like Christmas Lights Etc.
Light up your fireplace
Your dark, empty fireplace is another space that you can perk up with tiny white lights. Arrange several large vases in the fireplace, and stuff them with white lights. You can also drape the lights over several large white candles to suggest lighted candles without actually needing a flame. You'll be surprised how much cozier your living room will feel when you've transformed that empty area into something bright and welcoming.
Valentine's door decor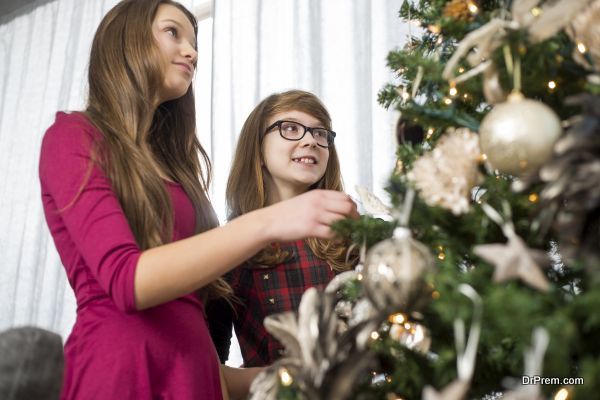 Christmas garland featuring red berries is easy to repurpose as a Valentine's wreath for your front door. Start by bending the garland into a heart shape. Use several layers so it will look full and lush, and wire it in place using florist's wire. This artist made three wreaths in decreasing sizes and connected them with ribbon to make a delightful door ornament for February.
Uses for leftover gift wrap
Leftover wrapping paper that doesn't have an obvious Christmas motif looks cute when folded and stapled to make crafty hats for New Year's Eve. You can cover open boxes and containers with the same paper to set out dinnerware, napkins, and candies at your party. If you have paper with an obvious Christmas-specific motif, shred it to hide the original design and use it as confetti, Easter grass, or to fill gift bags for birthdays year round.
Your beautiful Christmas decor doesn't need to go into hiding all year. Start with these ideas, and see what else you can come up with. Looking through your ornament boxes with fresh eyes will surely bring you an idea or two.
Article Submitted By Community Writer