Moving into a new place? Well this blog is your ticket to DYI-ing your new house and turning it into the home space that you've always dreamed about!
Right as you move into a new place, there are naturally hundreds of small projects that you might want to get started on. This preoccupation, in turn, leads to the writing of a long 'to dos' list. My word of advice (when you're grappling with this undertaking): Keep this overwhelming itinerary in a centralized place, where you can put check marks right after you've completed a particular gig.
The list of tasks needs to be compiled in order of priority – with the most important one written at the very top, to the least pressing scribbled at the bottom. Your first order of things should commence with the unpacking of essentials and daily use products like toiletries and cutlery.
1. Pest Control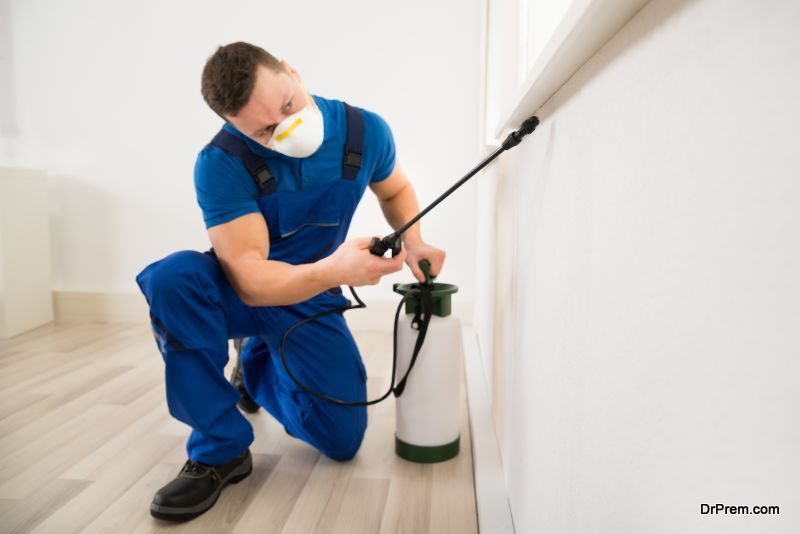 If you gain access to your house a day or two before the decided date of moving, the first plan of action should be to get the property's pest control fumigation done. Even if the house is new and you don't see any pests around, it's still quite likely that they're lurking in the background. Somewhere. But if you resort to the use of chemical reagents like pesticides, please be very cautious with their applications. Keep pets and children away from the areas where the spraying sessions are underway.
2. Check out the Commercial Areas in the Vicinity
As  part of the prevalent culture in many countries, especially those that lie in the Indian Subcontinent, there's a longstanding tradition of bringing salt or bread into a new home. According to the locals, the main purpose of this exercise is to create a situation in which the newly relocated family always has some food available. Now whether you believe in such traditions or not, we'd still recommend you to pay a visit to the nearby market (if any is present).
If there is a departmental store located in walking distance of your property, then you've already scored big on the location front.  Go and bring in some snacks which are super useful during the process of shifting.
3. Unpack boxes – one at a time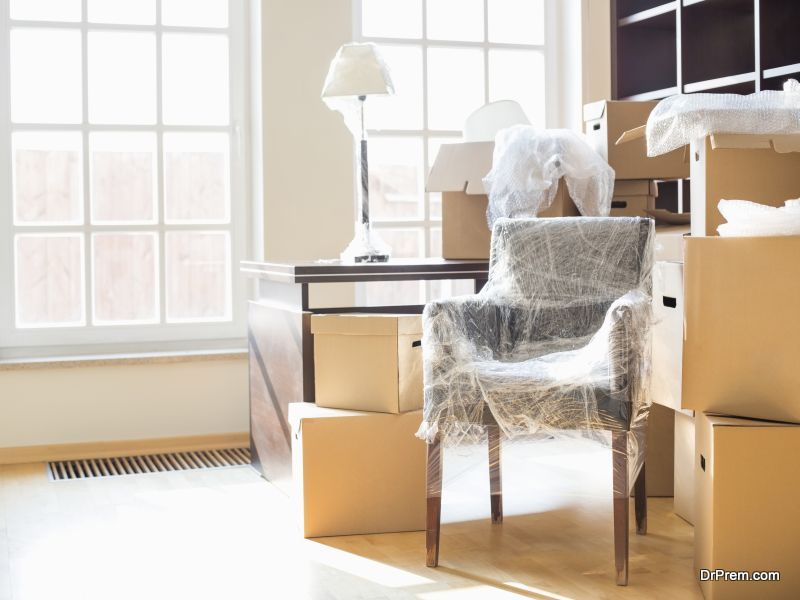 If you've hired professional movers, you're good to go! If not, don't unpack everything at once. Only unpack those boxes that have been labelled as essentials. This gives you a lot of space to organize your things, one at a time. Go one room at a time. If you have kids, start with their room. Let them help you when you go about fixing their bed, carpeting or furniture.  Children love setting up their room. shifting has become easier than ever before with the help of portals like Prop.pk and housing.com which help you find house for rental and purchase in the best locations.
4. Install Curtains and Roller Blinds
Ideally, the time of moving should be the sort that you're done unloading the trucks by lunch time and have plenty of time to unpack. The instant you move into your new home, consider commencing with the 'moving in' process by putting up curtains or installing roller blinds. When the sun is down, you don't want every passerby to get a glimpse of you, your family, or your belongings! Privacy is everything.
5. Visit the Neighbors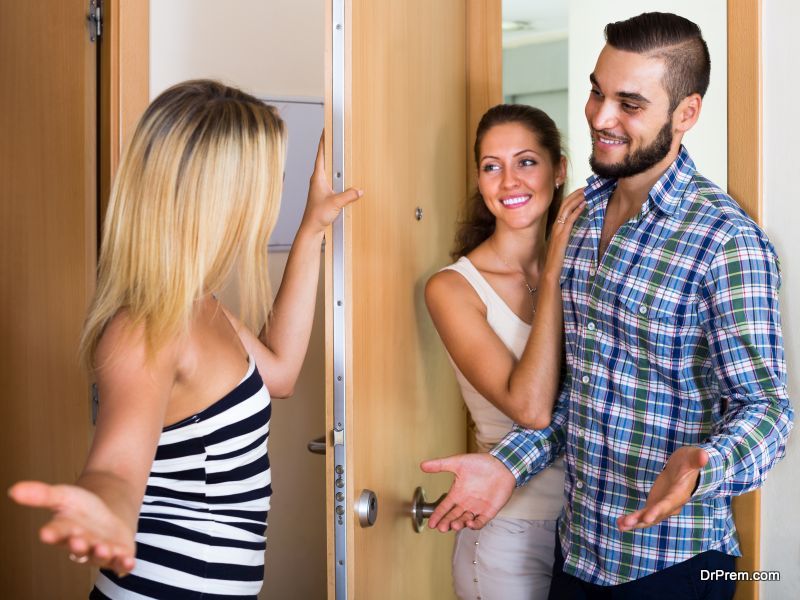 Once the unpacking has taken place, you should get some rest. Grab some snacks, go around for a stroll with your kids, or look around for all the community facilities available in your house's vicinity. If there's a public park nearby, do visit and get a bit of fresh air. If there are kids playing in the opposite lane, say hello to their parents, and allow your young ones to mingle with them. If the couple next door has maintained a small garden with beautifully planted trees, make sure you put in a good word of appreciation. If you see people walking around with their family, stop and introduce yourself. Know that neighborhood connections matter. The more you know the people living around you, the more you develop a comfortable spot for the place. And the quicker you adapt, the quicker the new place starts giving the vibes of a home.
6. Family Dinner
Shifting can be one of the most tiresome activities that a person can engage in. So after a long stressful day doing all the heavy lifting, seek consolation from some well-deserved family time. Now there is no need to go 'all fancy' about dining together. You're in the process of unpacking all your house items, after all; and so there's no need to cook a homemade meal. Drop by to the nearest pizza place, instead, and get a few pieces of some cheesy deliciousness. Sit down on the floor, relax and talk about the next plan of action regarding your unpacking business. You might want to put on some music on your smartphone to set the right, relaxing mood for dinner.
Shifting can be an extremely hectic process. However, if you have family around, it can turn out to be one of the most rewarding experiences that you can have. Sit back, relax and plan things, one day at a time. After you're done with the family dinner, there's no need to stay up late to unpack the boxes. They're not going anywhere If you stay up till 3, 4 or 5 am, you'll just end up exhausting yourself. By getting the right amount of sleep, you'll wake up fresh to get started from where you left.
Article Submitted By Community Writer