There are many real estate email templates available online. These guide you about everything from the subject line to the closing salutation. However, more than an email template, what real estate professionals actually need to know is which kind of email campaigns are required for the business.
Real Estate Email Marketing You Need To Do
1. Seller Lead Emails
The first set of emails that you need to send are the emails to seller leads. When you get quality seller leads from an online lead generation platform like Dorrmat, do not waste any time in approaching potential clients. There are high chances that other real estate professionals could also be trying to obtain that listing. You need to make sure that you move fast.
Make sure that you attract their attention from the subject line itself. Mention how the properties in their area are getting sold at a fast pace and at high rates. Also, provide them with the link to your website or the free landing page and profile provided to each real estate agent on Dorrmat.
2. Follow-Up Emails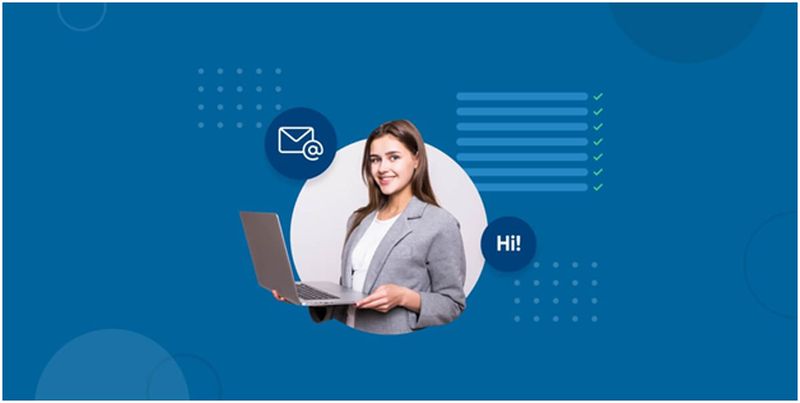 There are different kinds of follow-up emails, and each one is equally important when it comes to real estate marketing through emails. We are going to discuss the two major ones that you need to include:
A. New Lead Follow-up Email
After initial contact has been established, you need to convert the leads into a listing. For that you need to ensure that you remain top of mind for the seller. Use this email to start a new customer relationship with your lead.
B. The First Year Email
Always remember to send a congratulations email on the completion of one year of any deal. Many buyers are ready to purchase another property, or are looking for an agent to help them get a home in their neighborhood for their parents and other extended family members.
3. Open House Follow-Up Emails
Now, most real estate professionals are familiar with how to interact with people during open houses, but it is equally necessary to take advantage of that initial contact and turn it into a long-term benefit campaign. Using the contact details, approach them regarding the purchase of their dream home. Mention a bit about the value of an average property in that neighborhood.
Tell them that you have other similar listings and if they are interested you would be happy to show them as well. Remember to request a meeting so that you can discuss in more detail their needs and requirements in the new home. Do not forget to emphasize your expertise when it comes to properties in that neighborhood.
4. New Listings Emails
When it comes to the decision of buying or selling, there are at times delays and leads go cold despite all your efforts, still, it is important not to write them off. Always send local market new property listing emails along with their values to both seller and buyer leads. For buyers, you could make it more attractive by reminding them that they are hearing about the house on the market first and they should move fast.
To a buyer, this could be the call to action to finally purchase the new house. Similarly, for a seller, the current home valuations could be the motivation needed to get them to finally agree to sell their home and call you up to discuss the listing of their home.
6. Emails To Past Clients
Emails to past clients serve the dual purpose of re-establishing connection as well as reminding them about any new changes to your company. This helps you in multiple ways. There are two main kinds of emails that you can send:
A. Email Newsletter
It is good to send out a monthly email newsletter. Not all clients are active on social media, so this turns out to be a good way to stay in touch with them and update them with all the best real estate deals and opportunities. You can also send a link to useful blog posts on your website. This increases the click-through rates of your website.
B. Requesting Referral/Testimonial Email
You can also take advantage of your long-standing relationship with these clients to send in a testimonial email or a request for referrals. These help you gain new leads for both buyers and sellers.
7. Emails To Seller With An Expired Listing
In the real estate market, the most tricky kind of emails to craft are the emails to sellers whose home listings have expired. Take a good email template and craft a well-thought message. Outline your understanding regarding the reasons why in your expert opinion the home remained unsold.
Suggest one or two ideas on how you would want to market the house differently. Do remember to mention a link to your website and a relevant blog post or social media post where you have helped home sellers in a similar situation.
Also, remember to include a request to meet them, as this email is ultimately meant to be used as a meeting tool. A simple, "let me know when it would be convenient to meet or call you", followed by two alternative suggestions. You need to give two suggestions because when offered two choices, most real estate clients would tend to pick one of them. 
Summary
There is so much more you can do with all of the email addresses that you have in your database. If you plan well, then your real estate business can ensure that enough buyer and seller leads to convert into clients.
Email marketing ensures that you remain top of mind for customers and most of these emails can be scheduled as part of your drip campaigns, which will ensure that you are able to reach all interested local clients. A well-planned and executed email drip marketing ensure that the number of leads that get converted into clients is always high. It will also help you enhance the value of your business. 
Article Submitted By Community Writer