Is the overall look of your bathroom getting aged or boring for you? Are you in the market for a bathroom renovation? If so, you're in luck! In this blog post, we will discuss 8 bathroom renovation ideas that are both stylish, functional, and would surely fit your taste.
Whether you're looking to update your bathroom on a budget or want to give it a complete makeover, we have you covered. So, without further ado, let's get started!
Here are 8 of the most trendy bathroom remodeling ideas you must consider:
1. Scratch it up and start from new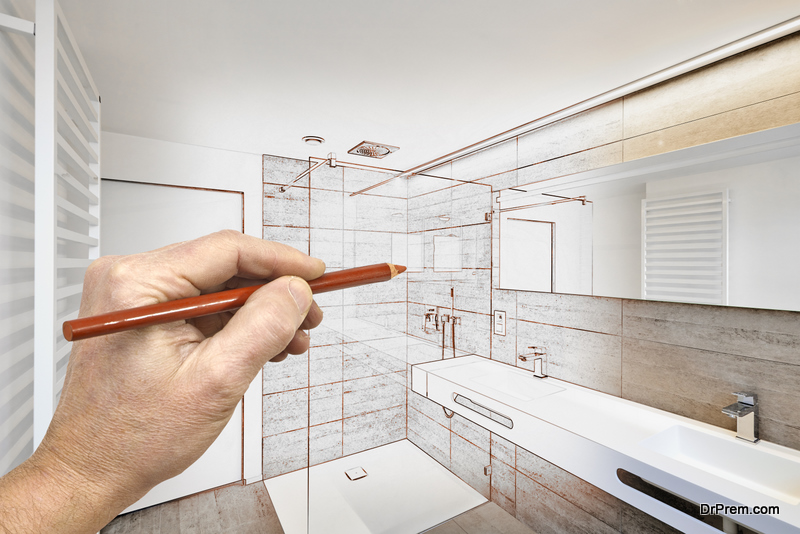 If you're looking for a more drastic bathroom renovation, you could consider gutting the space and starting from scratch. This would involve removing everything from the bathroom, including the fixtures, and starting fresh. While this may be an expensive option, it would allow you to create your dream bathroom from scratch.
2. Transform your vanity
The second of the bathroom renovation ideas we suggest that is both stylish and functional is to install a new bathroom vanity. If you're on a budget, you can find great deals on vanities at your local home improvement store. But we suggest paying attention to it a little bit more and constructing the kind of vanity that clearly fits your standard.
3. Don't forget about proper ventilation
In order to avoid mold or mildew accumulation in the restroom, it is important to have enough ventilation. Install a ducting exhaust system on a preset to remove moisture from the air. To extract heat, steam, and humidity, most clocks let you configure the fan to run for anywhere from 20 to 60 minutes. Choose a fan based on how many cubic air feet it can facilitate each minute.
4. Get your fixtures all updated!
Another of the bathroom renovation ideas on this list is to update your bathroom fixtures. This could include anything from replacing your old toilet to installing new faucets and shower heads.
5. A new toilet for a new space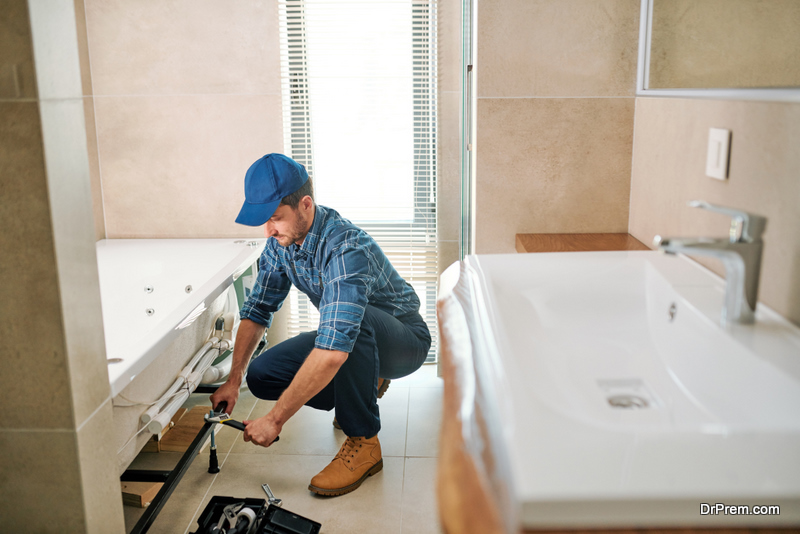 When remodeling a bathroom, it's a great opportunity to replace the standard toilet with a more opulent model. Some experts claim that installing a bidet is among the most likely answers (almost like it's back in 2020 during the paper shortage
But that's not all; today's toilet makers are adding seats with moderate heating capabilities, automated flushing, self-cleansing, and other smart features to their creations.
6. Choose your color palette wisely
Who came up with the idea that a bathroom has to be white? The bathroom, like any other area of the home, might benefit from an additional color palette. As a result, rather than choosing a hue based on what you believe belongs in a bathroom, go with a color you actually like.
Your laminate flooring may look great with lime green cabinetry or fuchsia tile or black walls. You can go with any color theme as much as you want, but make sure it surely fits your home's style, or would you still be able to accept it in case of changes down the road.
7. Your bathroom can't go without storage, can it?
If you have already experienced getting out of the bathroom only to realize you failed to fetch a robe from the linen cupboard, you'll appreciate why increasing storage is a vital entry of this list regarding bathroom renovation ideas. Actually, you can discover storage capacity in even the tiniest bathrooms.
Hooks and buckets are a no-brainer, but then you can also combine built-ins or open shelving (and also don't overlook the reliable medicine cabinet). If you still have enough space for bathroom overhead cabinets, you should absolutely install them; you will never regret possessing a handy location to store towels, additional shampoo, and other bathroom accessories.
8. Bigger windows for more daylight access
Enlarge a preexisting window to transform a dreary bathroom into a spa-like sunroom. It will only serve to showcase the effort you incorporate into the bathroom's other aspects. Or, when practicable, try adding skylights to visually enlarge the area and add a touch of elegance.
Obtain your glass enclosure set for your renovation from Gatsby Glass!
There you have it! These are only a few bathroom renovation ideas to consider when starting your next project. Look over each in mind and try to see which ones you are most inclined to follow. If you are looking to add a touch of glass to your project, look no further than Gatsby Glass. They specialize in anything glass and will be more than happy to help with your bathroom renovation project! They can seal you in for a good deal and get your glossy bathroom set in no time!
Article Submitted By Community Writer