Amish master craftsmen produce impeccably crafted wooden furniture. The designs are exquisitely beautiful and their furniture items are highly coveted because of the aesthetics and durability. Amish craftsmen always use locally sourced, solid wood – not wood substitutes to make their furniture. So if you would love to own real wood furniture, Amish furniture is just for you.
A short guide to buying Amish furniture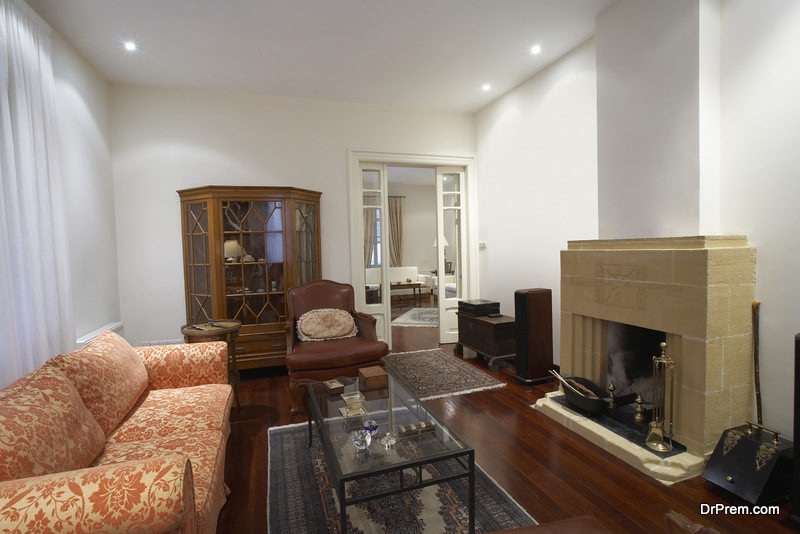 The Amish woodworkers follow their traditional method of building, and never take the easy way out. When you buy authenticAmish wooden furniture, you will have pieces which will last for many years. They don't become unglued or fall apart, as all the pieces fit perfectly together. In this beginner's guide, we will tell you about the different styles,mainly Mission and Shaker style, as well as the kinds of wood used and the design examples.
Mission style
This is the plainer style of Amish furniture, and is also the most commonly available. If you're looking for an austere look, it could be the right choice for you. This style can also match with a minimalistic style décor of your home.
Mission style pieces have clean and balanced lines, with a lot of straight angles and lines. The joinery is exposed, which reveals the superb craftsmanship. Tenon and mortise joints are common. Mission pieces also have metal, black or diamond shaped knobs, and the color of the wood is usually darker than other styles.
Shaker style
The Shaker style is the ornate version, and the designs and carvings are an integral part of the wood. Instead of the straight lines, the Shaker style has tapered legs as well as subtle curving. The Shaker pieces are lightweight but stable due to the tapered design. The knobs are made of wood instead of metal. There are no inlays and exposed joinery on Shaker style Amish furniture. 
Kinds of wood used to make the furniture
Real beauty of furniture shows when real wood is used. The sophisticated, gorgeous beauty of wood is unmatched – wood substitutes cannot come anywhere close. Whatever wood you choose, the furniture is durable and stands the test of time due to the way the wood is dried, which prevents its decomposition. Amish furnitureis made out of these different woods:
Red oak:
The beginner's guide to the beautiful furniture has to include this wood. It is a classic choice for the craftsmen as it is easy and strong to work with. The color of the wood is a beautiful reddish brown.
White Oak:
White Oak has a beautiful golden-brown color, and has finer grain than red wood. It is pre-cut at angles to get a grainy appearance. If you're thinking to buy authenticAmish furniture pieces, white oak could be a good choice.
Cherry wood:
Cherry wood can be stained well and the finish is also very beautiful. Furniture from this wood is desirable as the wood comes from sustainable forests.
Maple:
Maple is known for its fine grain with straight lines, and is highly stable. It is more reasonably priced than the other wood varieties. It can be stained with a cherry stain which makes it look charming and pretty.
Hickory:
This wood is gaining popularity as more people are selecting the rustic look. The grains of this wood are unique and the hickory wood furniture is appreciated for its distinct appearance. 
Walnut:
Walnut has a rich and elegant look, but this wood is more expensive than others.
How to choose Amish furniture pieces that stand out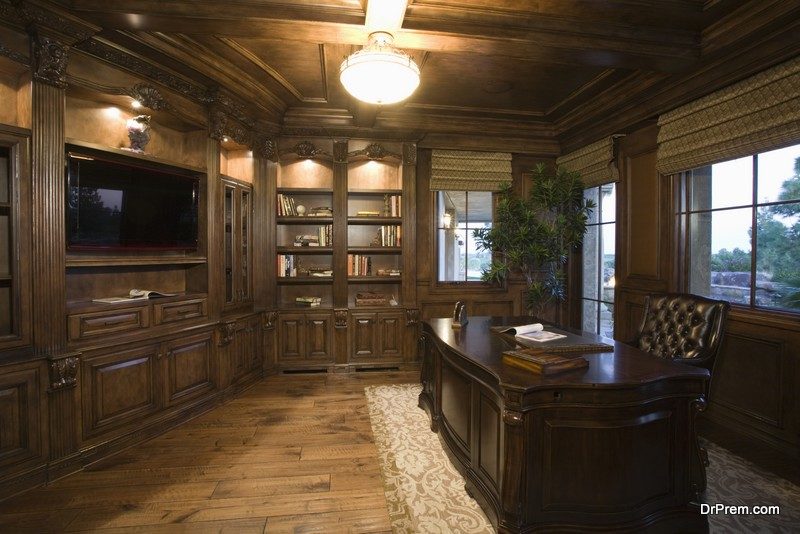 If you want to buy this type of furniture for your entire home or a particular room, then you should buy matching pieces at one go. This is because the furniture is not mass produced, so if you leave out a piece, you may have to wait for sometime till it becomes available.
Plan according to your décor
When you go looking for Amish pieces, you should carry a photo/s of your décor and space so that you would know what would fit where. Carrying pictures would help you choose the right color and styles.
Select distinctive pieces
Choose distinctive pieces in which there is lot of grain detailing and the natural beauty of the hardwood shines through. The cherry wood furniture is a good choice as it is sustainable, has good grain variation, and a beautiful color.
Infuse timeless design into your décor
Design trends come and go, but there are certain styles and designs which never go out of style. Your solid wood furniture has a stately appearance which you just cannot get from any wood substitute furniture. The furniture does not require much maintenance to keep it looking good as new. Just dust it regularly and polish once in every six months. Whichever hardwood you choose, it will look amazing with just this little bit of maintenance.
The traditional furniture of the Amish can fit into any décor even though it might be ultra modern or rustic. The furniture pieces are quite versatile, and will do good service for years. The timeless design and the superb quality makes this furniture heirloom quality and are passed down from generation to generation.
Some examples of Amish tables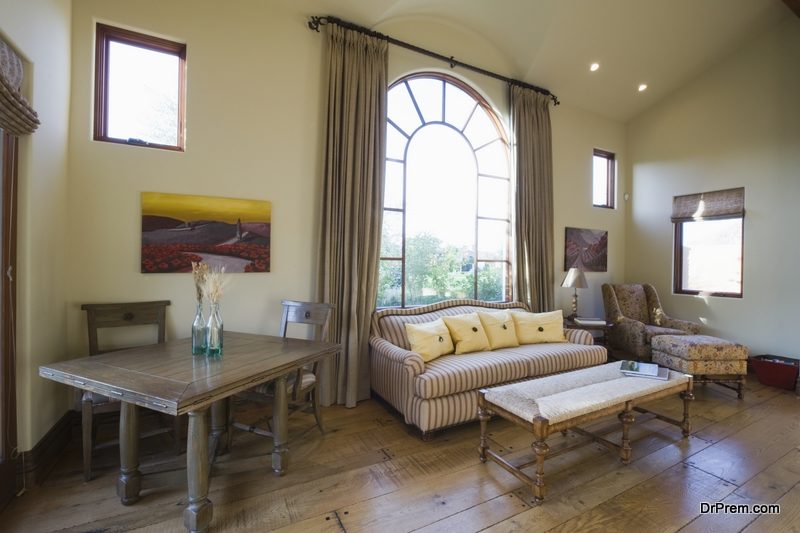 Double pedestal table
This type of dining table has widths of 42inches – 48 inches and 60 inches-72 inches length. Most of the tables can add up 4 -12 inches leaves too. The double pedestal style can enhance your formal foyer space or your dining room done up in the Country farmhouse style. The pedestal style table can be quite versatile and you can choose the details, lees or more according to your personal taste.
Post leg style
The leg tables are very versatile dining table styles. These unique tables can have wooden slides which can be expanded to seat 20 people. A very useful table to have in your home, especially if you entertain a lot. It can also be transported or shifted easily, as the legs can be removed conveniently.
Single pedestal tables
This table is usually available in smaller sizes, so it will fit well into a cranny or a nook or you can use it as an extra table in the kitchen.
Other types of Amish furniture for your home:
Dining room: Hutches, benches, barstools, chairs, dining tables
Living room: Coffee tables, entertainment modules, fireplace, rockers, chairs, sofas, bookcases
Kitchen: Kitchen island, breakfast sets, pie safe
Bathroom: Vanities
Bedroom: beds, nightstands, jewelry chests, blanket chests
Office: Desks, file cabinets, bookcases
Amish solid wood furniture is one of the best investments you can make for your home and family. You can be sure of the quality which will last for years and give you your money's worth, not to mention you feeling great whenever you look at the beautiful workmanship.