Carpet cleaning is important to keeping your home germ and mold free. It can also help to reduce allergies and to ensure that your carpet is always looking new and shiny. As with any service you're getting in your home, you want to make sure you are getting affordable service. Carpet cleaning costs can vary depending on the size of your home, how many rooms have carpet, and what method of carpet cleaning you're using.
The Benefits of a Professional Carpet Cleaning
Carpet cleaning from a professional is useful for many different purposes including:
Improves air quality in the home
Improve airflow
Removes dust mites, pollen, and other allergens
Can help with respiratory breathing issues
Reduces the risk of asthma and other respiratory problems
Makes your carpet look new and fresh
Might make your home easier to sell when the time comes
Improves the look and feel of the carpets
1.     Services of a Carpet Cleaner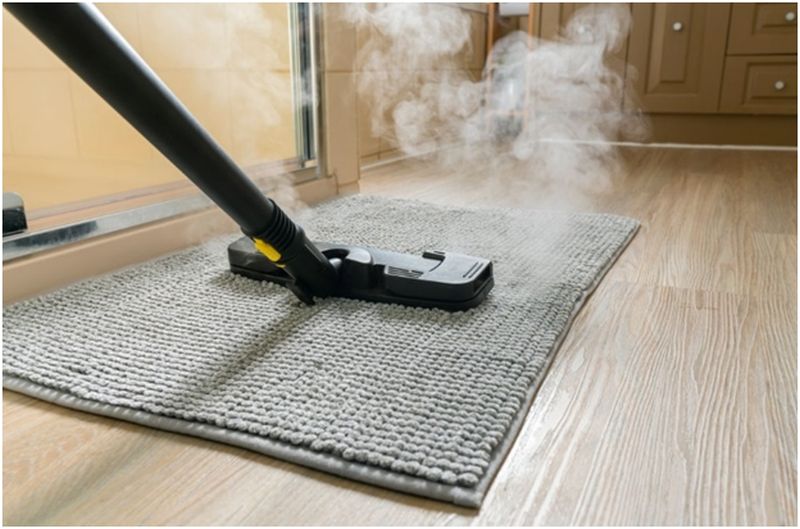 Before hiring a carpet cleaner, you might be wondering what kind of services they perform and what you can expect from them. Some of the services the experts at NO1 Carpet Cleaning Melbourne provide are listed below.
2.      Rug Cleaning
Many carpet cleaners will clean large area rugs to keep them from getting dirt embedded into the fibers which can damage the fabric permanently.
3.      Dry Cleaning
This is a great service if you don't want steam cleaning or want to have a choice that will not wet your carpets. Dry cleaning is best for carpets that are not heavily soiled.
4.      Steam Cleaning
This uses hot water sprayed onto the carpet surface. The hot water is then extracted from the carpet using high pressure. Steam cleaning is better for heavily soiled carpets, but it does take longer to dry.
5.     Upholstery Cleaning
This is for when you need furniture cleaned to make them look new. It can also prolong their life and keep them looking fresh for longer.
6.     Carpet and fabric protection
These are special treatments that provide a barrier against damage from liquid spills and it also helps to keep dirt away from the fabric.
You can ask the carpet cleaning service you want to use how much these services will cost. You might also see if they can do several services on the same day or if they prefer to only do one at a time.
How Much Does Carpet Cleaning Cost?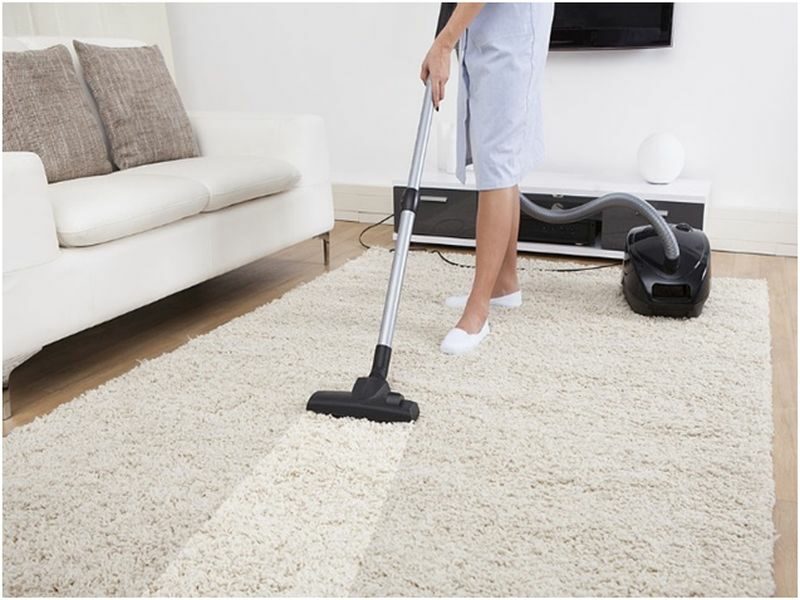 As mentioned above, the exact cost of carpet cleaning depends on the method and your home. Carpet that has many stains or is heavily soiled might also have an additional fee which the company should tell you about before starting.
Some companies also have minimum charges even if your home is small or you only have one small room of carpet. Thorough cleaning will also cost more than a basic cleaning.
Basic Clean: $10 per room
Thorough clean with a 4 or more
Step cleaning process: $20 to $40
Labor: $40 to $60 per hour
2-bedroom unit: $75 to $95
3-bedroom unit: $88 to $105
Unfurnished 2 bedroom townhouse: $125
Furnished 2 bedroom townhouse: $135
3-bedroom house: $140 to $185
Larger homes: $185 or more
Carpet cleaning also depends on the method of cleaning.
1.     Steam Cleaning
This is the most common method for cleaning carpets and will make the carpet look new and fluffy. Steam cleaning per room is usually $20 to $40.
2.     Dry Cleaning
This method has a quicker drying time. The cost per room is usually $20 to $50.
3.     Upholstery Cleaning
This might include spot removal, deodorizing, steaming, and adding a protecting agent to the furniture. Single furniture items will be able $30 to $60 depending on the size and the fabric.
Here are some common prices for furniture pieces:
Chairs: $80
Two-seater: $71 to $145
Sofa/Couch: $70 to $145
Ottoman: $38 to $65
Dining room chair: $15 to $30
4.     Stain Removal
Stain removal is often charged separately because it takes longer and might need additional materials. The size of the stain and how old it is will affect the price. Single stain removal usually costs $44 to $60. A larger stain can cost $120 to $170. If the stain covers the majority of the room the price can go as high as $250 to $300.
5.     Drape Cleaning
Drapes can also be cleaned just like carpets. The price depends on the material.
Linen drapes: $55 to $90
Polyester Drapes: $55 to $75
Silk Drapes: $75 to $105
Cotton drapes $52 to $81
Why get your carpets cleaned?
Cleaning carpets prolongs longevity as well as reduces the growth of bacteria which can cause allergies and other respiratory problems.
What jobs can a carpet cleaner do?
Carpet cleaners can do many different jobs including cleaning furniture, rugs, carpets, and drapes and removing stains from fabric.
How much does carpet cleaning cost?
Carpet cleaning costs can vary greatly depending on your house and carpet. Most services will range from $75 to $185.
What does my carpet cleaning quote include?
Your carpet cleaning quote should include the price of every item you are getting cleaned. You should also ask if the quote includes spot removal and deodorizing.
Dry Cleaning Vs Steam Cleaning Carpets
Dry cleaning is often cheaper and has a quick drying time. Steam cleaning does a more thorough job and might be needed if you have tough stains.
Questions to ask your carpet cleaning service
Make sure to ask the company how long the job will take, how long the carpet will dry if their a member of an association, and if they have references and referrals.
Does my carpet cleaner need to be licensed?
Carpet cleaning is unregulated and does not require licenses.
How much does DIY carpet cleaning cost?
You will need to pay a $100 deposit to rent the machine and the rental cost of about $40. The shampoo is about $20.
How often should you normally clean carpets?
It is highly recommended to get it done at least once a year
Article Submitted By Community Writer