When you are building a new home, one of the best ways to add value and customize your space is by adding a custom closet. A well-designed closet can make your life much easier and can add functionality and style to any room. In this blog post, we will discuss some tips and ideas for creating a custom closet design for your new home. Stay tuned, because after reading this post you will be ready to take on the challenge of designing the perfect closet for your needs!
1. Type of System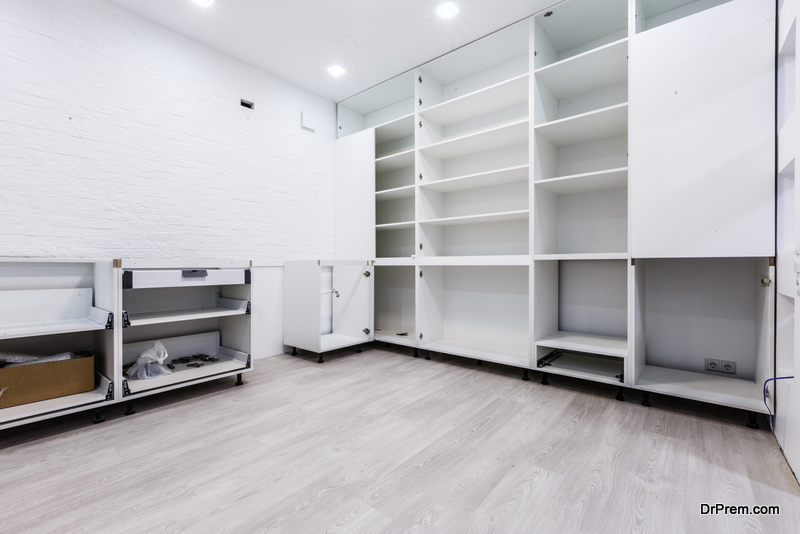 One of the first things to consider when designing a custom closet is what type of system you want. There are many different types of closet systems on the market, and each has its own advantages and disadvantages. Do some research to figure out which system would work best for your space and needs.
2. Layout
Another important consideration is the layout of your closet. You will need to decide how much hanging space you need, how many shelves you want, and where you want the placement of your closet doors. Once you have a general idea of the layout, you can start to finalize your design by choosing finishes and fixtures that match your style.
3. Finish Options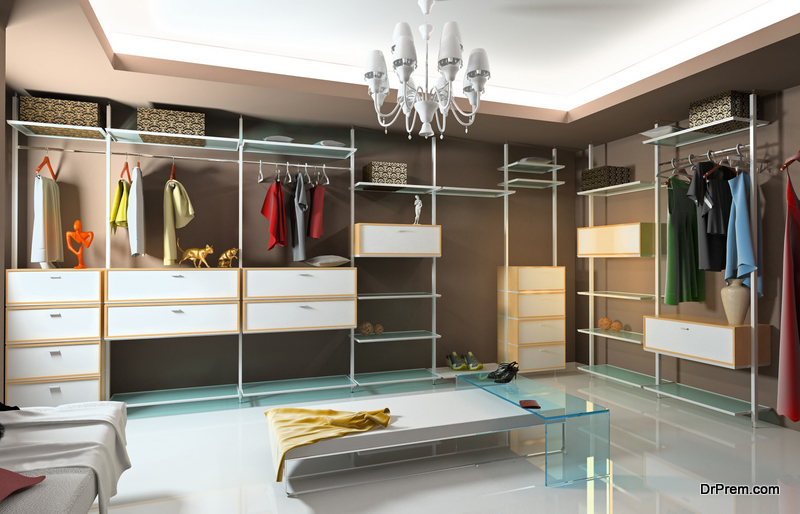 There are many different finish options to consider when designing a custom closet. Finish options are the colors would like to see used on the face of your closet. They have a wide range from White, Off-white or Beige, Cream, Gray, Taupe, Brown, Black
4. Type of Material
One of the most important decisions you will make is what type of material to use for your shelves and hanging rods. There are many different materials to choose from, including wood, metal, and plastic. You will also need to choose a finish for your shelves and rods.
Wood has long been the material of choice for custom closet design. It is strong and durable, and it can be fashioned into a variety of shapes and sizes. However, wood is also expensive, and it is not always an environmentally friendly option. As a result, many homeowners are now turning to composite materials that mimic wood. These materials are often made from recycled plastics, and they are just as strong and durable as real wood. Best of all, they are more affordable, making them a great option for those on a budget. Whether you are looking for a traditional or modern look for your custom closet, composite materials can offer the perfect solution.
5. Custom Built-Ins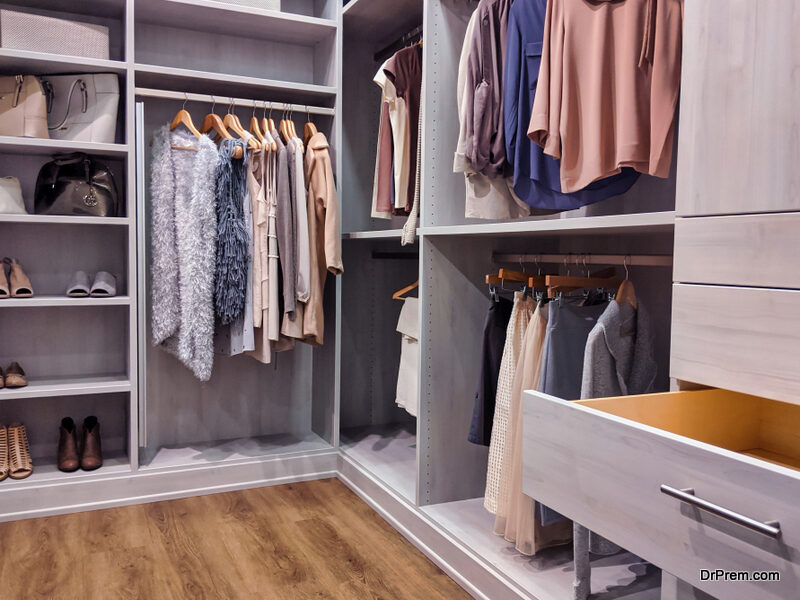 If you are looking for some extra storage space, consider adding some custom built-ins to your closet design. Built-in cabinets and shelves can provide a place for you to store items that you don't use on a daily basis, freeing up space in the rest of your closet for the things you do use regularly.
Finally, don't forget to add some personal touches to your custom closet design. This is your chance to really make the space your own, so choose finishes and fixtures that reflect your personal style. With a little bit of planning and some creativity, you can create a custom closet that is both functional and stylish. So what are you waiting for? Get started on your custom closet design today!
Hopefully, this blog post has given you some helpful tips and ideas for designing a custom closet for your new home. If you are in the market for a new home and want to maximize your storage space with a custom closet design, be sure to consult with the professionals at JB Closets. We can help you create a custom walk-in closet that meets all of your needs and makes getting organized a breeze. We have the knowledge and expertise to provide you with an outstanding closet solution that will last a lifetime. Ready to get started? Contact us today for a free consultation!
Article Submitted By Community Writer