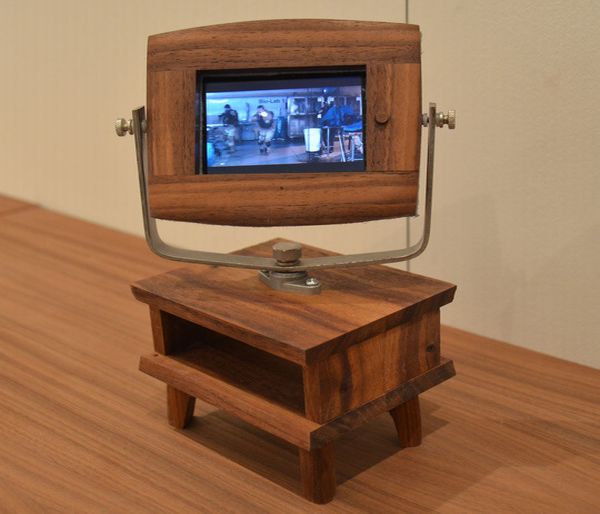 All new hi-tech gadgets, though make our lives simpler and faster, somehow fall short of the old world charm. If you couldn't agree more then this is surely going to bring a smile on your face. A wooden iPad and iPhone stand/charging accessories from BKNYdesign's Paula Anne Patterson to give your sleek device a vintage look of the time when iPad or iPhone were only the Sci- Fi concepts.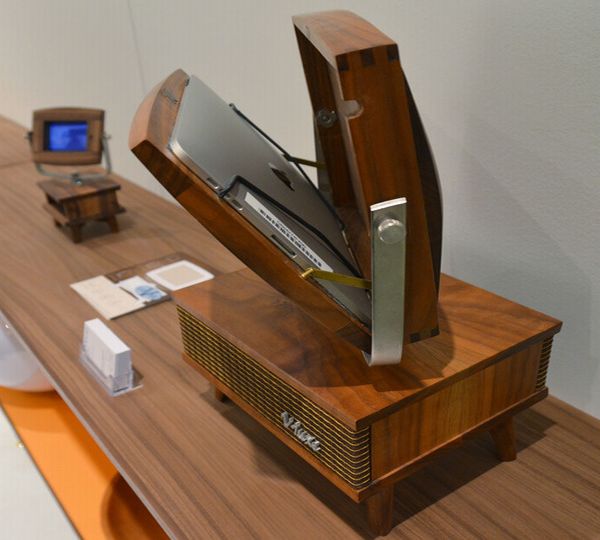 Named V-Luxe and V-Luxe Junior these wooden shells are hand constructed from a choice of walnut, cherry or African mahogany. There is also space for the accessories like speakers on the stand. The slightly tilted wooden frame gives your contemporary device a complete retro look.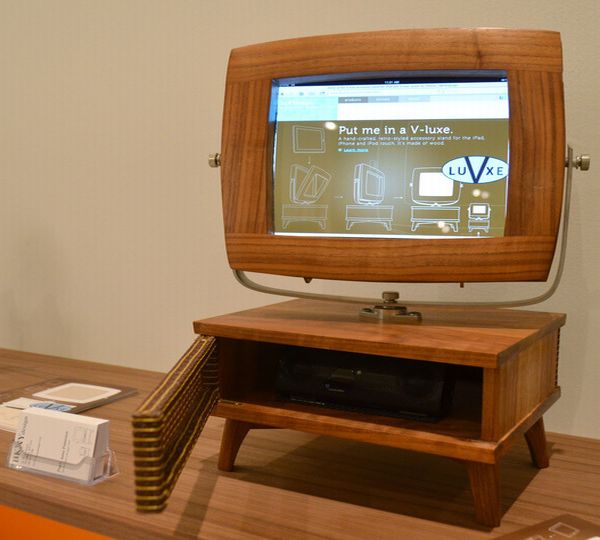 If you want to add this old world charm to your iPad or iPhone then you will have to shell out $499 for V-Luxe and $199 for each iPhone and iPod Touch V-Luxe Junior. If you think this is too much then let me tell you that V-Luxe has already raised an impressive $5909 with just 37 backers.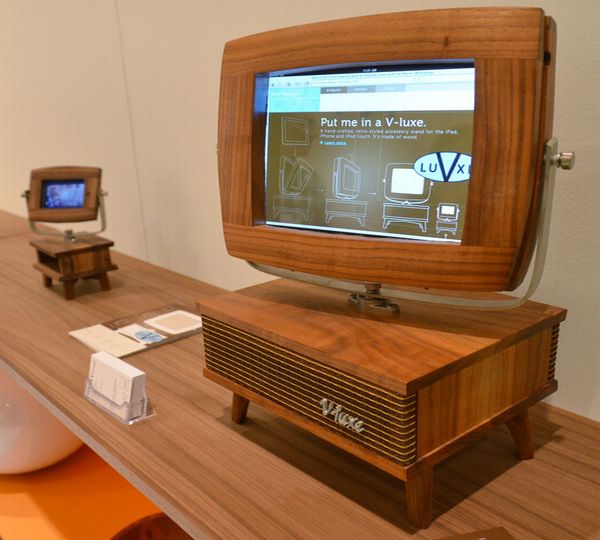 Via:Unplggd