Does your home need to be updated? Maybe you've noticed that most of your appliances are slightly over the hill and ready to be replaced. Or, perhaps that old thermostat is not nearly as efficient or accurate as it could be. For so many homeowners, the drudgery and physical strain of regular cleaning is a chore they'd love to relegate to a robot. Whatever the reason for automating a few household chores, now is the time to stop procrastinating and get the job done.
Do a walk around of all living spaces and make decisions about what's needed to bring the house into the 21st century. Consider making cleanup less backbreaking, financing all the upgrades with a personal loan, installing a programmable thermostat, and putting ceiling fans in every room to cut down on utility bills. Light timers and electronic security systems are excellent ways to round out an automation overhaul. Here's how to get the ball rolling.
1. Take the Pain Out of House Cleaning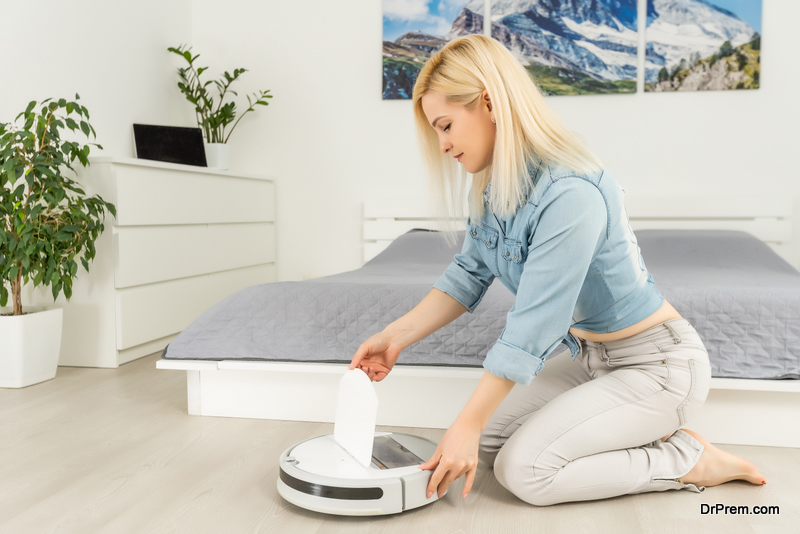 Include one or two cleaning-related jobs in the master plan of upgrades. Consider adding time release air fresheners in several locations. Other favorite products are robotic, programmable floor cleaning devices and products. Some are designed for tile and wood, while others are mini-vacuums that take the hard labor out of weekly cleaning. Setting the drudgery of vacuuming, dusting, and mopping is a smart way to eliminate costly maid services, too.
2. Pay for Upgrades with a Personal Loan
Some household upgrades cost a lot more than others, but even small projects can add up quickly. That's why so many owners opt for personal loans to pay for everything they decide to do on their master plan. Putting ceiling fans in every room and installing a security system can both become pricey summertime projects. Automating a home is a smart way to make life more comfortable, so applying for a personal loan to cover the entire bill is a popular choice. Plus, it's nice to know that you can finance everything before beginning any of the work.
3. The Best $35 Investment You'll Ever Make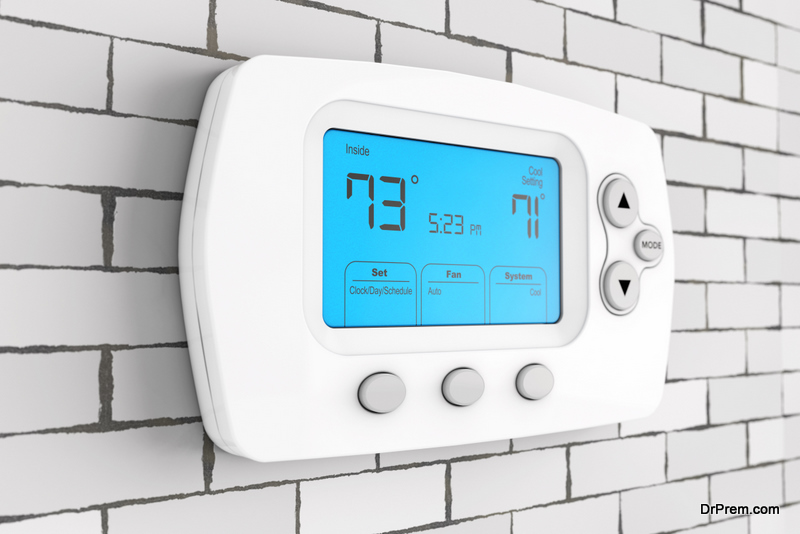 A programmable thermostat is one of those little workhorse devices that is worth every penny you spend on it. Most hardware and home appliance stores sell them, and they're a breeze to install. Choose one that fits your budget and need for technology. There are basic models that can cut as much as 25 percent off utility bills if you're willing to set temperatures a few degrees above or below typical summer and winter levels. The beauty of the units is that once you program them, you rarely have to deal with them from that point onward. It's a true case of set it and forget it technology.
4. Fans, Light Timers, and Security Systems
Several ceiling fans can squeeze more efficiency out of central heating and cooling units. Putting timers on all lights is another way to avoid wasting energy by illuminating empty rooms after hours. All-in-one home security systems come in portable versions so you can take them with you into a new home. Look for units that come with several motion-sensitive spotlights and at least three surveillance cameras.
Article Submitted By Community Writer