Making your home cosy and inviting, so much so that it becomes a place you'll never want to leave, is one of the most crucial aspects of having a wonderful home. While you may not care about cosiness as much in the summer when it's warm and stuffy, the winter months can be cold and unsettling, making your demand to have a cosy home much greater.
It's the essentials that count – and here are eight essentials you need to make your home cosier.
1.  Candles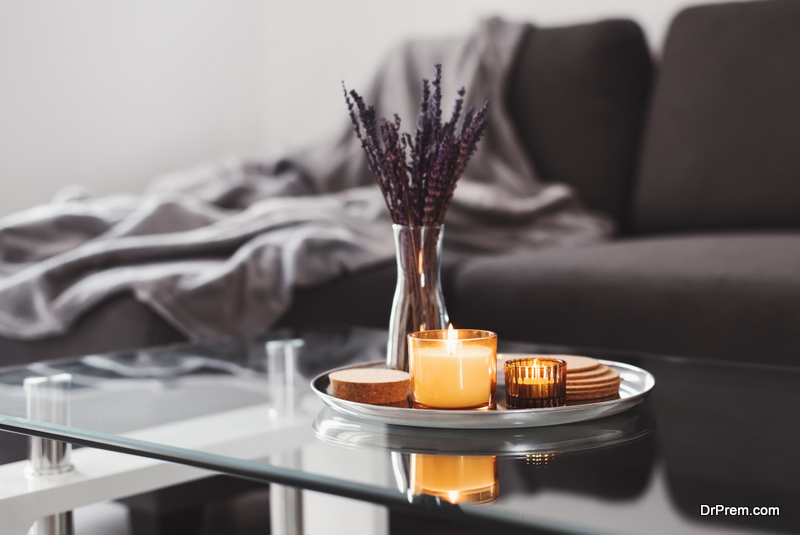 Candles are a natural way to make your house feel cosy and cheerful by bringing a touch of light and warmth without using any electricity. They also boast a number of health benefits. The scent and smells that candles give off are everything – as is the soothing and warming light they give off. Sitting in a dim room with candles illuminating certain areas or corners can make you feel extra cosy.
2.  Snug rugs
Many people believe the myth that rugs are only appropriate for hardwood or uncarpeted floors, but this is not the case at all. Without a doubt, placing rugs on carpeted floors, and under your furniture legs makes spaces cosier – but doing so also adds fresh texture and depth. Layering rugs beneath your feet also keeps the heat in, while eliminating the need for slippers so you can simply kick back and relax.
3.  Throw blankets
Find some lovely, high-quality throw blankets that match your living room and bedroom decor. The presence of a cosy throw blanket on the couch in the living room invites visitors to feel at home. A blanket may provide a lovely chic finish to your bed.
4.  Plants and flowers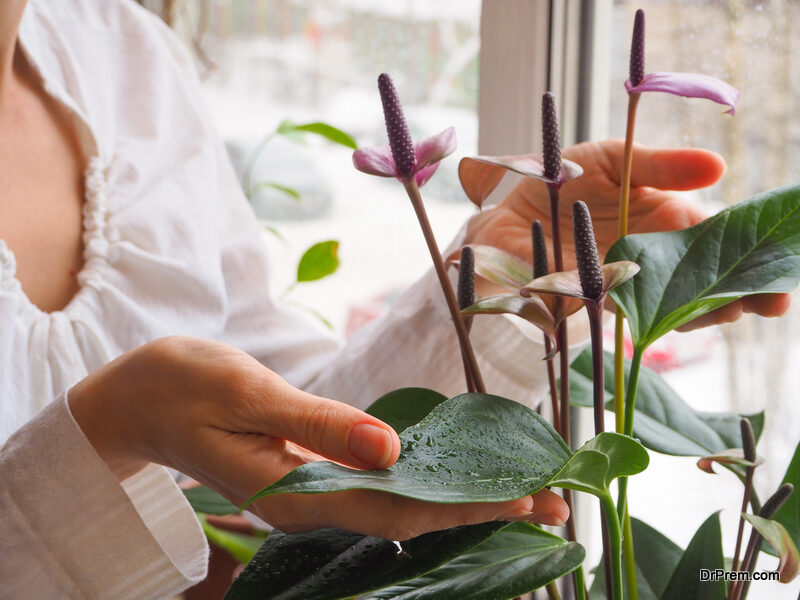 When stepping outdoors seems impossible, flowers and plants will help you bring the outside in. Create a tiny jungle in your home by adding flowers and plants, which will spruce up the area, and offer some much-needed colour and foliage.
5.  Let there be soft light
Choose tranquil, soft lamp lights to create a diffused light in your environment since soft, diffused light works best for generating a cosy, relaxed ambience.
6.  Comfy cushions
Cushions are the epitome of cosiness. They can be soft, fluffy and extremely comfortable. Place them delicately on chairs, sofas, beds, and seating areas to create a space that oozes comfort.
7.  Cosy bedding
Throw some plush pillows and cushions on top of a layer of thick, high-quality bedding made of soft cotton sheets. Why not choose some environmentally friendly materials for your bedding, too? Keep your sheets soft and basic, accessorising with a pop of colour from your soft furnishings. That way, if you ever want to switch it up, your bedding will go with anything!
8.  Curtains for cosiness
Sheer curtains are a great option to increase natural light. By utilising as much natural light as possible, they will catch those shorter days and – as studies have proven – enhance your mood. Natural fibres like cotton sit beautifully around a window, falling in soft lines.
This is by no means an exhaustive list – the possibilities for making your home cosier are endless. So, with these ideas in mind, let your creativity run wild, transforming not only the look but the feel of your home.
Article Submitted By Community Writer