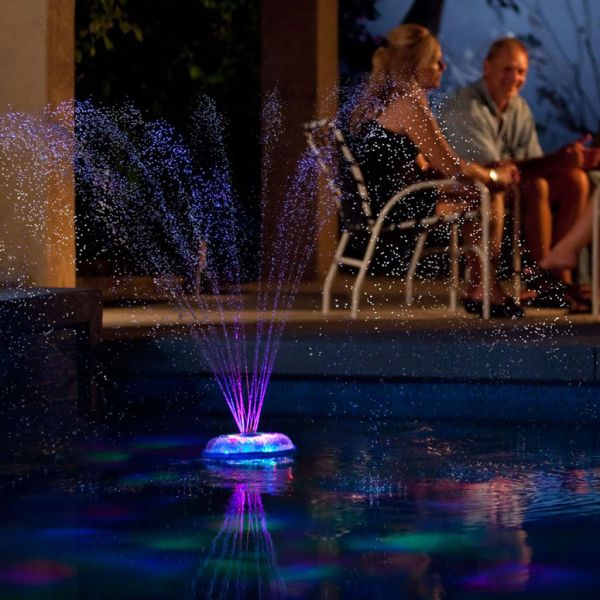 Overview
If you are a music freak, love light shows and enjoy spending most of your time near your pool, then AquaGlow is a product made especially for you. It is basically a fun device that easily gets connected to your iPod and speaker, and creates various color changing lights that instantly enhances the look of your pool making it look and sound fantastically beautiful and entertaining.
What's unique
Whenever you are in a party or fun mode, you just have to link this device to your iPod and speakers and watch it react to the music. It will produce a fascinating assortment of color changing lights along with dancing water.
High Points
There is no need to worry if you don't have any music arrangement because AquaGlow features a random mode that can create intriguing light shows without any music sync. This interesting device measures 10 inches in diameter and is 8 inches tall. AquaGlow is a perfect device to relax and enjoy alongside your pool.