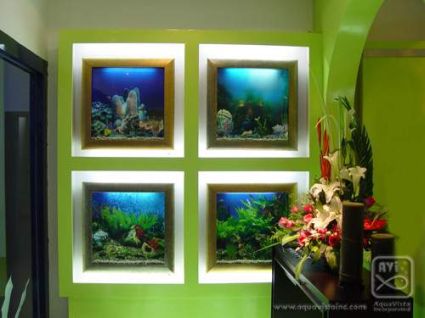 Living with the pets has its own advantages, right from the health point of view, to merely relieving one of boredom. Apart from dogs, fish is one creature that livens up our abode, though in a very subtle way, as compared to the former. We have come across various shapes and sizes of aquariums, but AquaVista 500 is definitely a class apart, where the aquarium hangs like a picture on the wall!

The AquaVista 500 makes use of the computer control technologies that make it practically hassle free. It has a patented design and at 4.5 inches thick, it requires minimum space. The aquarium's technology and equipment is managed by an implanted user-friendly control interface that gives you the comfort of easy monitoring of the aquarium.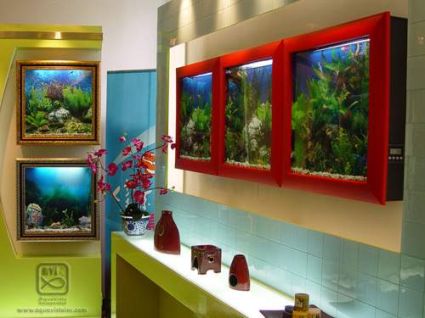 It is loaded with numerous features like, advanced built-in pump and filtration system, built-in specially designed overhead lighting system, built-in computer controlled heater and thermometer, proprietary embedded LCD control panel with built-in thermostat, wood or plastic frames with different colors and styles, and many more, to make it a truly worthwhile purchase.
You too can mount those loving creatures on your wall by dishing out $299.99.
Via: 7gadgets