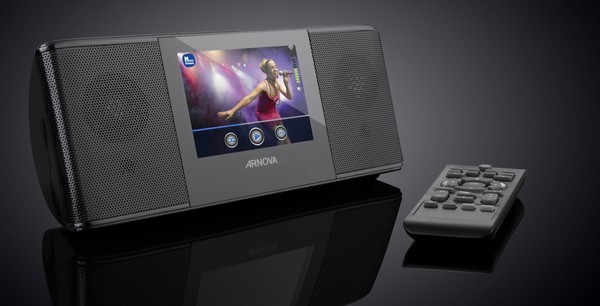 Radios that pack clocks and clocks that play radio too, is not a new concept. However, renowned consumer Electronics Company Archos has given this combo a jazzier look in the latest gadget called Archos Arnova.
Now, what sets this fancy clock radio apart from the others on the block are features like a cool 3.5 inch touch screen in the middle and the power to connect to 12,000 streaming radio stations and 1500 "web TV channels" too!
The tech story doesn't end here. You can play media directly using an SD card or pull it over your local network via uPNP and even watch your pictures on the screen. Now, that's much on offer from a clock radio. If you aspire to buy it, you'll have to wait as Archos has not disclosed the prices yet.
Via: Engadget