There's no point in installing the latest security cameras, if they aren't backed up by an equally solid security lighting as well. Moreover, if the lighting surrounding the security cams is too low, anyone can block it easily and move around your house without any restriction. So, before you decide to integrate cameras and sensors in your home's security system, you should make sure that your outdoor security lighting is also up to the mark. For that, you can follow the following three outdoor security lighting tips.
Top 3 Outdoor Security Lighting Tips
1. Decide on the number of outdoor lights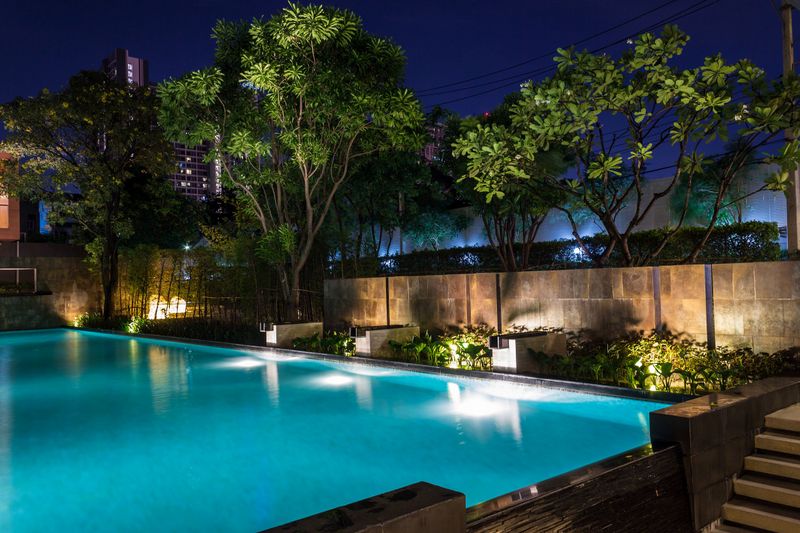 There's no hard and fast rule to know how many outdoor lights are perfect for your home. One would suffice in most of the cases. But if one outdoor light leaves too many blind spots then you can either go for a brighter light or for multiple outdoor lights.
However, we suggest that you go for multiple outdoor security lights as they have several advantages. First of all, even if one of the lights starts malfunctioning, the others are there fore the backup. Moreover, it is much easier for burglars to hide their faces from a single light. Lastly, if you have more than one outdoor security lights, you can spread them over a region, which would make it easier to cover the blind spots.
2. Select a proper place for your outdoor security lights
If you contact professionals for installing outdoor lighting, they would surely let you know about the best spots for your outdoor security lights. Nevertheless, having an idea about what you need would simplify your task considerably.
Usually most of the people just install a single outdoor light in the front of their house, as not only it scares off the burglars, it also assists you at night. This should be your most important consideration, but not the last one. If the light in the front doesn't cover all the sides and corners, you should place a separate light on each unlit corner and the sides and repeat the same for your backyard as well.
3. Safeguard your outdoor security lights
If your security lights are unprotected all it'd need is a single blow from a stone to shatter them to pieces. After spending so much on the lighting, you certainly wouldn't want that to happen. So, you should make sure that security lights are durable. Furthermore, the lights should be high and their wires should be hidden from the reach of anyone who is wanting to tamper with them.
Follow these three tips and keep up with the maintenance of outdoor lights. That'd be enough. Even if you don't have security system in house, compensating for it with outdoor security lights would be both sustainable and affordable.
McCauley Electric is an Atlanta Electrician that specializes in residential electrical repair, landscape and security lighting.
Article Submitted By Community Writer