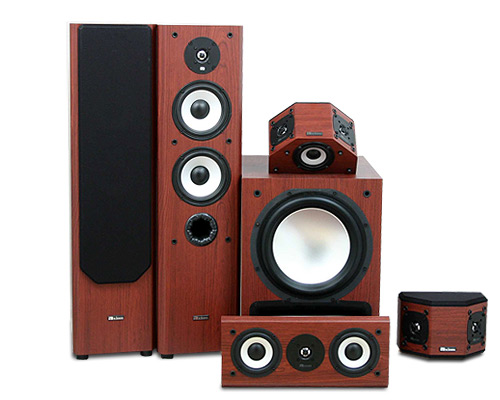 All the live music buffs! Dig this! A thump and a sound which has length, breadth and depth! A spectacular subwoofer bass extension and powerful bass drum and pipe organ reverberation. All this and more courtesy Axiom's Epic 50/500 system.
The EP500 DSP subwoofer optimizes every bit of 500-watt power to conjure lucid multi-channel surround sound with music or movie soundtracks together. The M50 tower speakers achieve realistic dynamics with a spacious sound stage and neutral, high-accuracy music reproduction. They come with a 35.5-inch cabinet with dual 6.5-inch aluminum-cone woofers and a titanium-dome tweeter.

It is available in four different shades, Black Oak, Boston Cherry Black, Mansfield Beech Gold and Light Maple Tan. Having won an award for the best product by the Audioholics, this speaker is sure to be heard by many!
The M50 Tower speakers, the VP100 center speaker and the QS4 quadpolar surround makes music a surreal audio experience!
To cut a long story short, if you have an ear for music you should have a room for Axiom's Epic 50 / 500 system!
Via: Axiomaudio