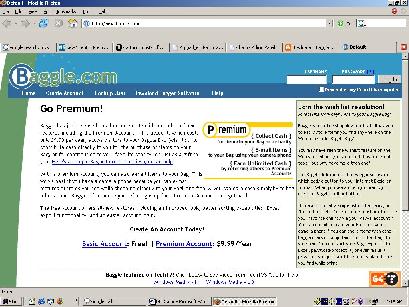 Baggle.com is one FREE website, that will indeed be of great help to all those who are big fans of online shopping. It will give you just one place 'Baggle Bag', to keep all that you bought any where. This is one thing you cannot miss in this shopping season.
The way it works is you can either download a small application that adds a button to your Internet Explorer or Firefox toolbar or manually add a link to your favorites list. When you find something on the web that you want to put in your Baggle Bag, just click the Baggle icon in your toolbar or click the Favorites link (if you opted not to download). Then Baggle will prompt you to highlight and/or type info.
I think this is great for all those want to see variety that too at their comfort. Apart from the convenience factor you will also get at bagglebag.com, is an opportunity to compare the prices at different websites. You can also let your loved ones visit your baggle bag and have a look at what you have selected for them. Must say…a smart way to shop!
Thanks Bill