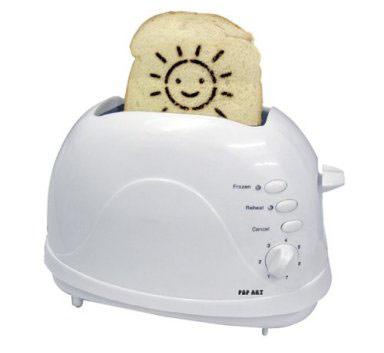 Throw away that old, boring toaster and bring home this whacky Pop Art Toaster.
The toast that will pop out of this toaster will have a cute and new design every time you go toasting.
Pop Art Toaster comes with six interchangeable slides to choose from. Go for a unique theme for those very special moments.
Go for the cake toast on your dad's birthday. Or show how much you love your mom with that LUV V plate.Start a flowery sunny day with the flower toast.
What more you have slides for Christmas too, featuring Santa, Christmas tree and those stockings tooTrust me breakfast will be a great time with Pop Art Toaster.
Via : Wonderfullywacky