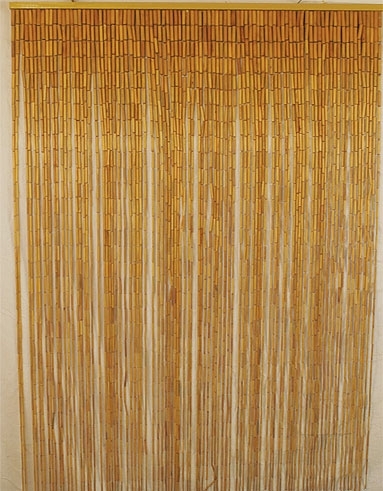 Humans are always very conscious to decorate their surroundings. They do a lot of work and put their all effort to make their homes and surroundings beautiful. From rugs to paintings, vases to wall paintings, peoples are using many things to make their homes beautiful. Curtains are also a very important part of home decoration. Commonly we use cloth curtains but that's not it. Here we are presenting different type of curtain: Bamboo Curtain. These curtains are made from bamboo so they are unique, beautiful and contain a piece of art because they are handmade. Here we have shortlisted few unique curtains. Take a look.

1. Bamboo54 5229 Natural Curtain: Natural Bamboo
BRAND : Bamboo54
PRICE : USD 33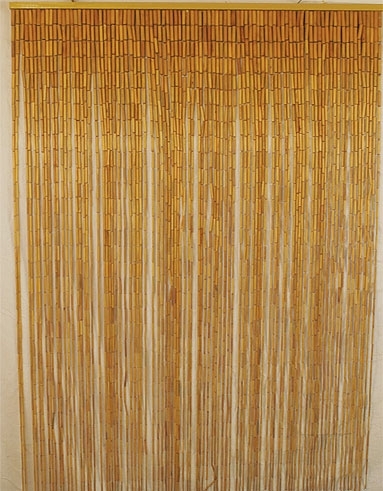 It's a perfect blend of art and beauty. This hand-woven curtain is made up from bamboos. Slab of bamboos are used in making this curtain. These slabs of bamboos are weaved with each other in full 36×80 dimensions. Natural color and raw look is the best specification of this curtain. Talking about texture, just touch it and feel the sensation of touching nature. Take one to feel nature at your doorstep.
USP
This curtain will work as a door which permits light and air to go in and is eco-friendly
PROS
Woven in full 36wX80h dimension.
2. Versailles Home Fashions Bamboo Grommet Top Panel in Espresso / Brown Size: 54″ x 84″
BRAND : Versailles Home Fashions
PRICE : USD 74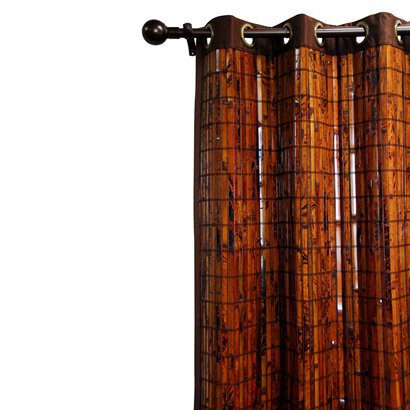 Stylish is the first word which comes in mind when you see this curtain. A rare piece of art and design; only bamboos are used in making this curtain. The best thing is that you don't have to make lots of effort to keep it clean. All you have to do is, just wipe it with a cloth and it will shine. Very nicely colored and textured; easy to use makes it so lovely.
USP
Beautifully colored and cornered with cotton make it beautiful and long lasting
PROS
Easy care and cleaning.
Available is big size for a complete covering.
3. Curtains – Banded Easy Glide Bamboo Ring Top Panel
BRAND : Curtains – Banded
PRICE : USD 35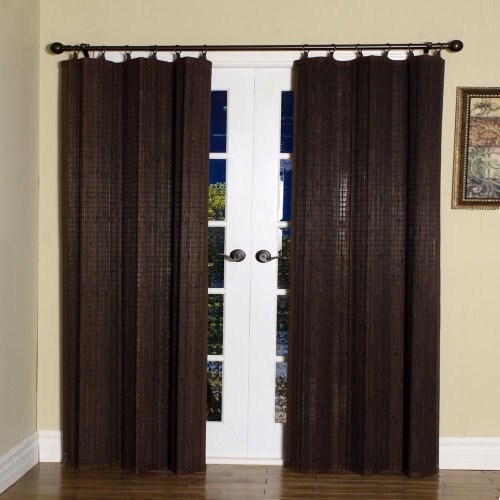 Is it wood or bamboo, you will think the same when you will see it. This curtain is made from bamboo and colored like wood, which gives it all amazing natural look! The best feature of this curtain is its patented ring top panel which opens up full so that you can slide it easily in spite of its good weight. This curtain has weave in full dimension, so that it can cover your full size door or window very easily. If you love nature, you will surely appreciate this work. Take this curtain to give your home a new look.
USP
With one inch color coordinating cotton border and patented ring top panel, this curtain is a perfect option to make your home beautiful
PROS
Available in king size, so that it can cover your doors completely.
4. Snake Door Curtain ~ Gateways 100% Bamboo Beaded Door Curtain
BRAND : Penny Lane
PRICE : USD 44.95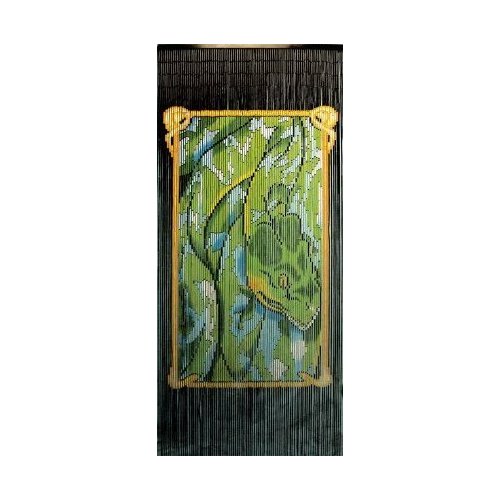 This curtain is best for those who love art. A beautiful blend of imagination and enthusiasm. Basket woven strand of bamboo in 36″ width and 72″ length. This king size curtain can easily cover any door or window. It is designed very nicely. The black colored background with green colored snake gives this curtain a rich feeling. The snake gives this curtain a complete artistic look. So, this curtain looks like a wall painting more than a curtain. Take this home and you will surely be praised for your choice.
USP
This artistic curtain gives your home a different look when light passes through it
PROS
90 strands are used in making it.
Its full size completely covers your door.
5. Bamboo 54 Black And White Flower Curtain
BRAND : Bamboo54
PRICE : USD 59.99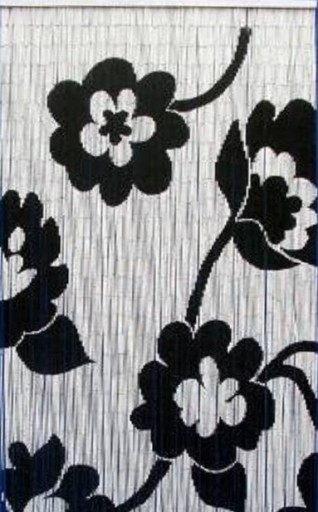 This curtain is very beautiful and amazing. It is made up from bamboos and colored with black and white colors. This color combination of black & white gives it a mesmerizing look. The main feature of this curtain is bamboo. Because bamboo has an aesthetic appeal, it is totally durable and can be cleaned easily. So, don't waste time in thinking, go ahead and take one to make your door beautiful and artistic.
USP
This curtain can withstand tough weather conditions and can easily be cleaned
PROS
This curtain is eco-friendly and totally handmade.
6. Naples Grommet Panels
BRAND : Naples
PRICE : USD 37.99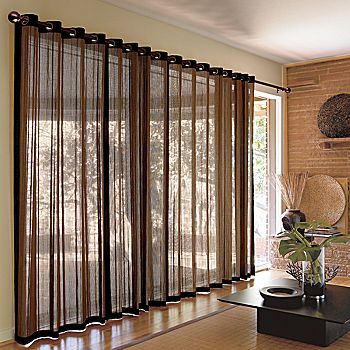 This grommet panel is made from bamboos. A very classy work, resulted in a very nice design and perfect texture. Basket style woven and colored in wooden color makes it a masterpiece. Inspite of the use of bamboos, it is very light so that it can be hanged just on 1" pipe. Talking about size, it can completely cover your door and windows. It is very beautiful and elegant. Take it to change your house interiors.
USP
Wide cotton covering on boundaries makes it more durable and long lasting
PROS
It is easily washed and cleaned.
7. Bamboo Ring Curtain
BRAND : Bamboo House
PRICE : USD 35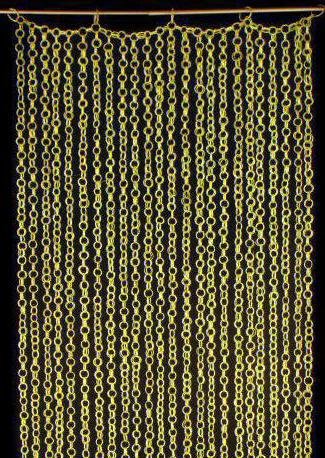 It is a unique design in curtains. Whoever sees it will be amazed by the design. It looks like chic used in ancient Mughal tradition. Bamboo is the only material used, as you can see this curtain is made by bamboo rings. One ring is attached to another and make a chain to completely unique designs. This is a totally different design in curtains. This curtain will give your home a different look. So, take one to be amazed by beauty of nature and stunned by its unique design.
USP
Different design and bamboo material make it easy to handle and reflect your imagination in your house
PROS
Very light and handy.