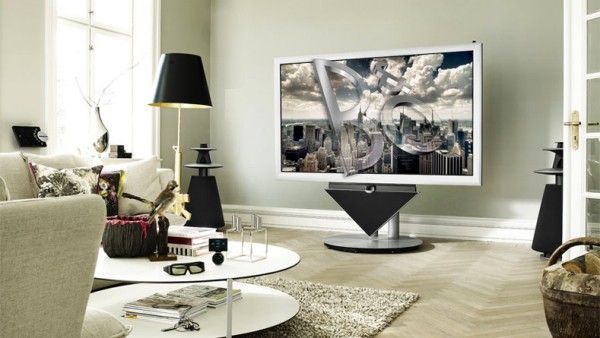 'Wow' is an understatement when you see this marvel by Bang & Olufsen (B&O) – the 85 inch 3D and Full HD TV. You will be in awe when the TV is ON or when its switched OFF. This is a great Plasma TV and you will see why.
Overview:
This 3D+Full HD TV is surely not a run-of-the-mill kind of stuff. This is a class apart with sophistication at your fingertips. A button on the remote control lets you tilt and swing the beautiful beast with the touch of your fingers, thanks to its motorized stand. You can switch off the TV and watch the TV settle down closer to the ground like an elegant piece of furniture. Though the cost is unknown, it is expected to match the quality.

Product features:
The 85 inch beauty is framed using high grade aluminum giving the posh, smooth look it deserves. The screen has an anti-glare coating to ensure the viewing is filtered to enhance the visual experience. By using the automatic image controls of the TV you get nothing but the best picture quality all day long.
The BeoLab 10 central loudspeaker, using the acoustic lens technology, lets you hit the sweetspot by rendering perfectly clear high frequencies, wherever you are sitting in the room. The distance and orientation to the speaker is rendered irrelevant by this masterpiece.
This is expected to be released in Moscow soon. Until you get one enjoy this video.