Discover some awesome styles of bathroom tiles and kitchen tiles that are perfect to design these two most functional spaces of your property.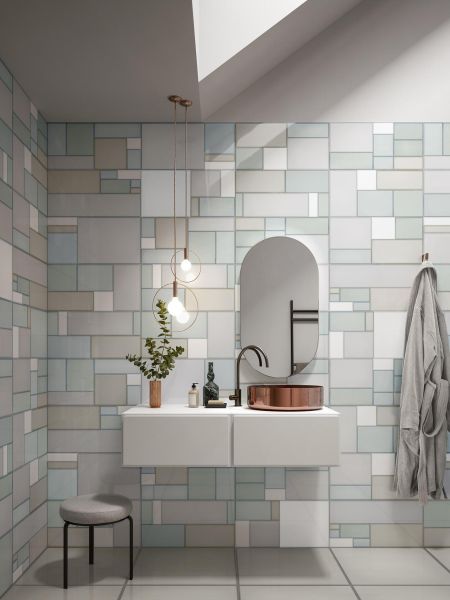 Each floor of your home requires specific considerations for its floor design, just as it's going to serve different purposes. It's especially true for bathroom and kitchen floors. Both of these spaces are mainly practical, but they also serve different aesthetic purposes. The kitchen is the place you welcome your guests and make the first impression, whereas, the bathroom can make or break the whole experience. Therefore, making a decision about kitchen tiles and bathroom tiles is something that should be taken with some detailed knowledge.
Choosing the Perfect Bathroom Tiles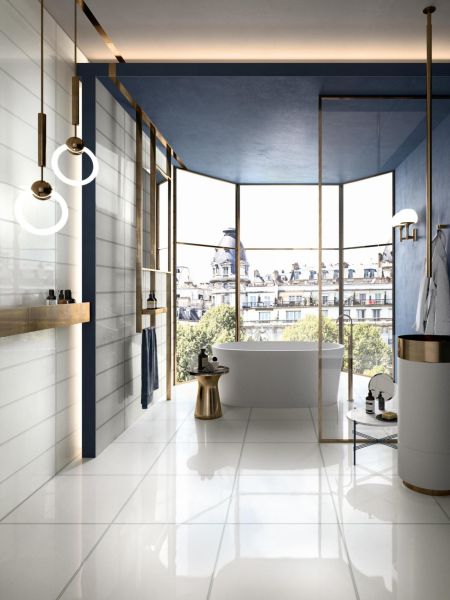 In the past, bathrooms used to be a secluded, hidden space used to serve specific purposes. Not anymore. In the modern philosophy of home design, bathrooms are a very interior area that not only serves an ever increasing list of purposes, but also are aligned with the overall interior decorations.
Bathrooms are now a place of personal care and hygiene, while its aesthetics have a profound effect on our emotions and personal well-being. Yet, they still have to be highly practical and functional. Therefore, the importance of choosing the most suitable bathroom tiles is essential to ensure everything is aligned and perfect. Durable, hygienic, and pretty easy to clean, porcelain tiles are perfect to be used on the bathroom floors and walls.
Porcelain tiles for bathrooms are also waterproof, making them perfect to deal with the waters and steams. They are also capable of producing a natural appearance of other materials – woods, marbles, metals, etc. Available in different sizes, these unique bathroom tiles can also be found in a variety of colors, finishes – soft, matte, glossy, as well as textures and graphic decorations.
Kitchen Tiles That Serve All Purposes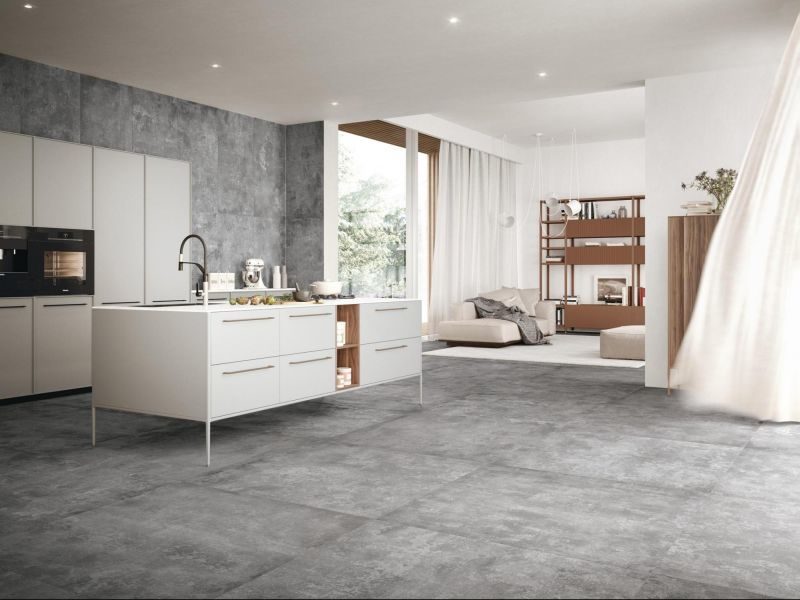 Just like the bathrooms, kitchen is not being hidden away from the rest of the home anymore. Instead, in the modern-day homes, it is an integral part of the living area that fulfills a variety of purposes – dining, socializing, and entertainment. Today, it is the center stage of a home, and every other activity revolves around it. Therefore, the tiling of the kitchen floors needs to be sturdy enough to sustain multifunctional loads, without compromising the style of the interior.
Being such an important space of our home life, the homemakers must pay extra attention to kitchen tiles. The best tiles for kitchen floors have to be easy to clean, resistant to oil, water, heat, and entirely fireproof. As a result, porcelain tiles can be the perfect solutions to decorate your kitchen floors.
On top of being highly practical and fireproof, porcelain tiles are very fashionable and perfect for any contemporary home décor. They can ooze the appearance of textured woods, oxidized metals, elegant marbles, etc. Graphical or minimalist, these kitchen tiles are versatile enough to satisfy many different tastes. They are also available in multiple color and a great variety of sizes.
Article Submitted By Community Writer