Humans have been grilling since we became self-aware. Fire is important!
If you want to get in touch with your primal self, there is nothing more ancientor natural than a nice strongfire. Humans have been barbequing since before the wheel was invented. Fires were the first form of entertainment we created, and they have yet to lose their appeal.
There is something magical about fire. Grilling on an open flame is not only an ancient and universal tradition, it is a fun task with practical applications. In ancient Rome, China, and Teotihuacan, teaching your sons how to build a fire was the equivalent of showing your son how to ride a bike or throw a football. Today we have barbeques and firepits that facilitate the process, but the idea is exactly the same: tasty tasty grease, heat, and salt.
It's a very complete way to provide good food for your family and friendswhile practicing self-reliance while you're at it. Grilling and preparing food over an open fire requires honing an attitude that serves well in many other parts of life.
Grilling is an ancient human tradition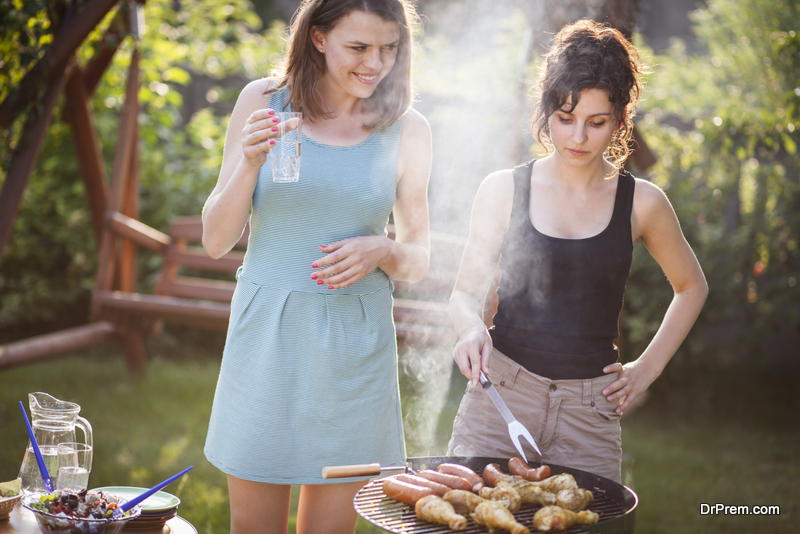 Fire is so ancient that many of the scientists who study human history (anthropologists, biologists, and archeologists)actually categorize human beings by whether or not they had discovered fire yet. The reason for this is that when we invented fire, our digestive systems changed. We are permanently linked to fire as a species. We would not be able to survive easily without it. Even if you were living in a home of the future, you would still miss the smell of the open grill.
That said, eating burnt food has been linked to cancer. It is important to cook food correctly however you choose to do it. If you cook over an open fire, the rule of thumb is to cook by using a bed of glowing coals rather than the actual flames. Everybody knows you don't want a small fire, but did you know that big fires don't work well for cooking food either? Not only will they die faster, but you definitely don't want the food to be touching the flames directly.
It's a round table of entertainment
Entertainment is important, and fireplaces are the original form of entertainment. Not only is a fire pit a fun, welcoming, and versatile feature for your home, but it can also serve as the central hub for games, booze, and laughter. How many times have you been grilling or barbequing when you suddenly notice that the party has moved from sitting on yonder bench to surrounding you and the burgers like a pack of circling vultures?
The full experience of cooking over an open fire wouldn't be complete without booze. If you have never mixed beers and barbeque, you shoulddefinitely try it sometime. According to ssfirepits, fireplace experts based in GA, "the best thing about barbeques is that they bring you closer to the people who matter."
Practically speaking, the thing about having a fireplace at your home is that it provides a firm meeting place for genuine friendships to sit and enjoy each other's company. Human beings figured out millennia ago that simply looking at a fire is solid entertainment.
Do you know the difference between grilling and barbequing?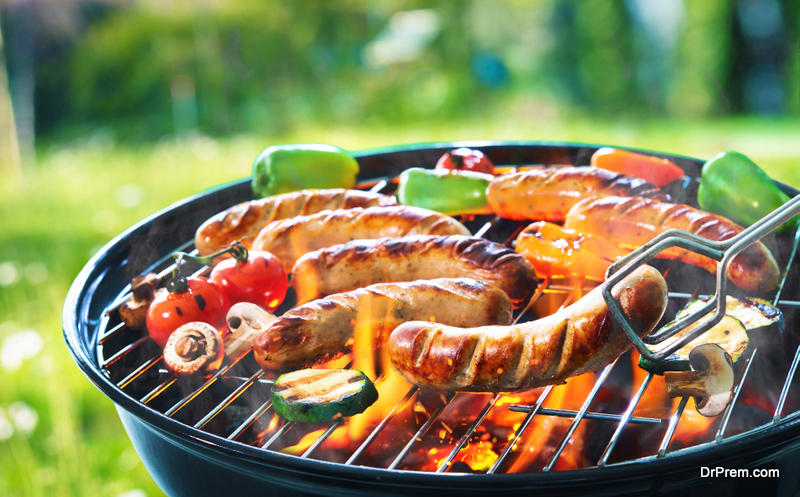 Most people don't know the difference between these two things. It's important to distinguish though, because many grillers are not made for both activities, which, although similar, produce very different results. The main difference is that barbequing means the top is down and grilling means the top is open. However, if a device only has one burner rather than two, it is only equipped to be a grill and should not be used to barbeque.
The reason why having the top up matters so much that we need to distinguish between BBQ vs grill, is because the food is cooked differently when you have heat distributed equally all over the food. Having the top down obviously affects the way the unit of hot air moves around the food you are cooking.
You grill a steak and you barbeque a pork butt.
Article Submitted By Community Writer