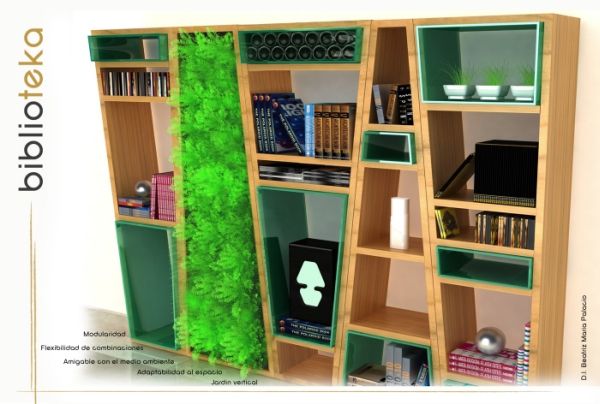 Buying a bookshelf is the single most challenging bit these days if you're looking for a piece that offers you the full functionality of a bookcase without compromising on your personal style. This particular bookshelf by Argentinean designer Bea Palacio offers users the freedom to customize their space by using the bookshelf as a singular unit or many smaller units dispersed throughout the space.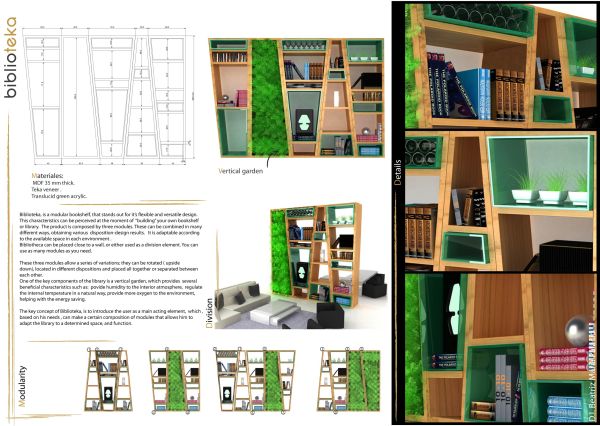 Flexible and versatile, the bookshelf is composed of three basic modules each of which is characterized by tapering sides and irregularly angled shelves. The design allows users to stack each module individually according to their own preference making each space unique or combine all the modules together to create a large harmonious bookcase with playful angled lines. The peeping acrylic lining adds to the dynamism of the bookshelf and gives it a unique personality within the décor. The highly adaptable design can be used as a room divider or even as an entertainment module.
The most unique feature of the bookshelf however, is the built-in vertical garden which redefines indoor planter styles in the most refreshing way. By subverting the idea that planters can only be placed along a horizontal plane, the vertical garden module frees up precious floor space without the user having to downsize their indoor greenery. The handy vertical garden also doubles up as a natural air filtration system as well as a humidifier and adds to the visual appeal of the bookshelf itself.
The modular library is made out of eco-friendly MDF and Teak veneer with the interior green blocks being fashioned out of 100 percent recyclable translucent green acrylic.
Thanks Bea Palacio!